A rainy day in summer means a day in the kitchen preserving fruit, and if you're lucky enough to grow (or have access to) cherries, then cherry pie is a wonderful place to start.
But there's plenty of other ways of preserving cherries as well. One of our regular customers Christine got us inspired with this photo of the fruits of her labour in the kitchen.
Aren't they gorgeous?  It's so satisfying to see home-grown produce prepared so beautifully—thanks for sharing Christine, they look amazing.
Feeling inspired at a time when we had a team of WWOOFers (Willing Workers on Organic Farms) staying with us one rainy summer, we got to work on the cherries that had been set aside for home use.  We started with modest ambitions of drying some cherries, and did two batches – one in the electric dehydrator and one in the oven.
We had to use the oven on this occasion, as we couldn't use our trusty home-made solar dehydrator in the rainy weather. (
Click here
for instructions on how to make your own solar dehydrator.)
Next was a batch of cherries stewed with star anise, cinnamon and cloves, which we bottled (though the Americans insisted on calling it 'canning').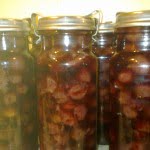 Then the baking started. Oh, my goodness – dried cherry and oatmeal cookies (so named by our American guests), two types of muffin (cherry and chocolate, and cherry, peach & coconut) and cherry and peach scones. Hmmm, so that was morning tea taken care of.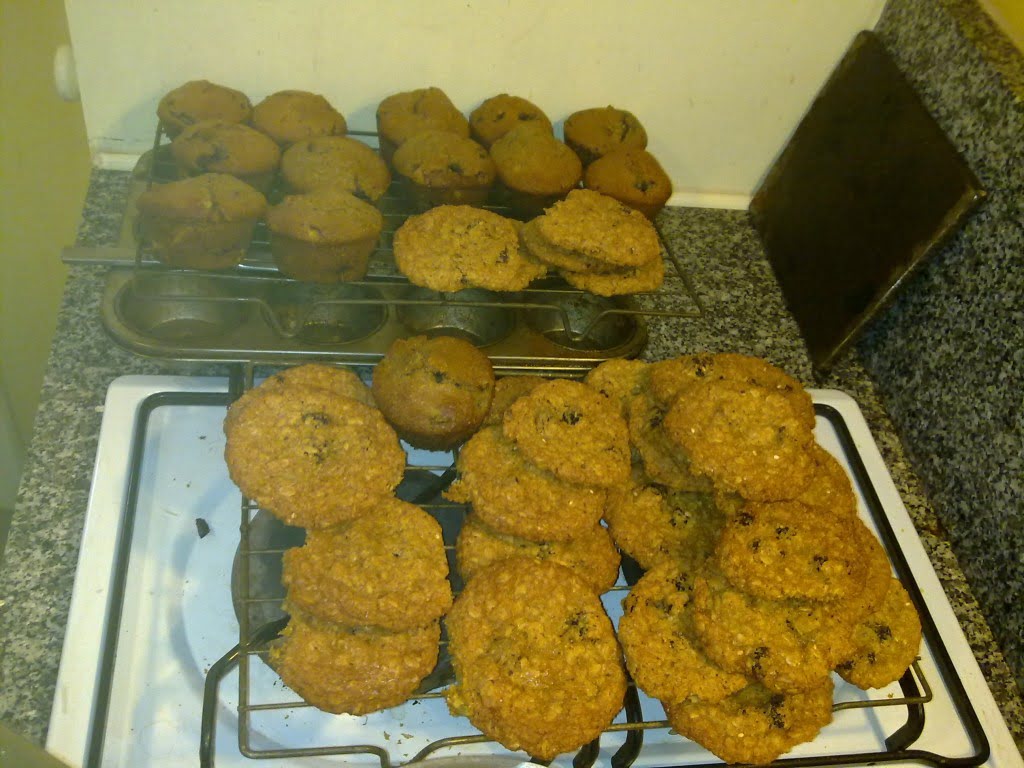 Then thoughts turned to dessert. Chef Laura got excited about making a cherry tarte tatin, which started with sugar, dotted butter and some fantastic Sam cherries in a frying pan. They simmered away until the liquid reduced to a delicious syrupy consistency.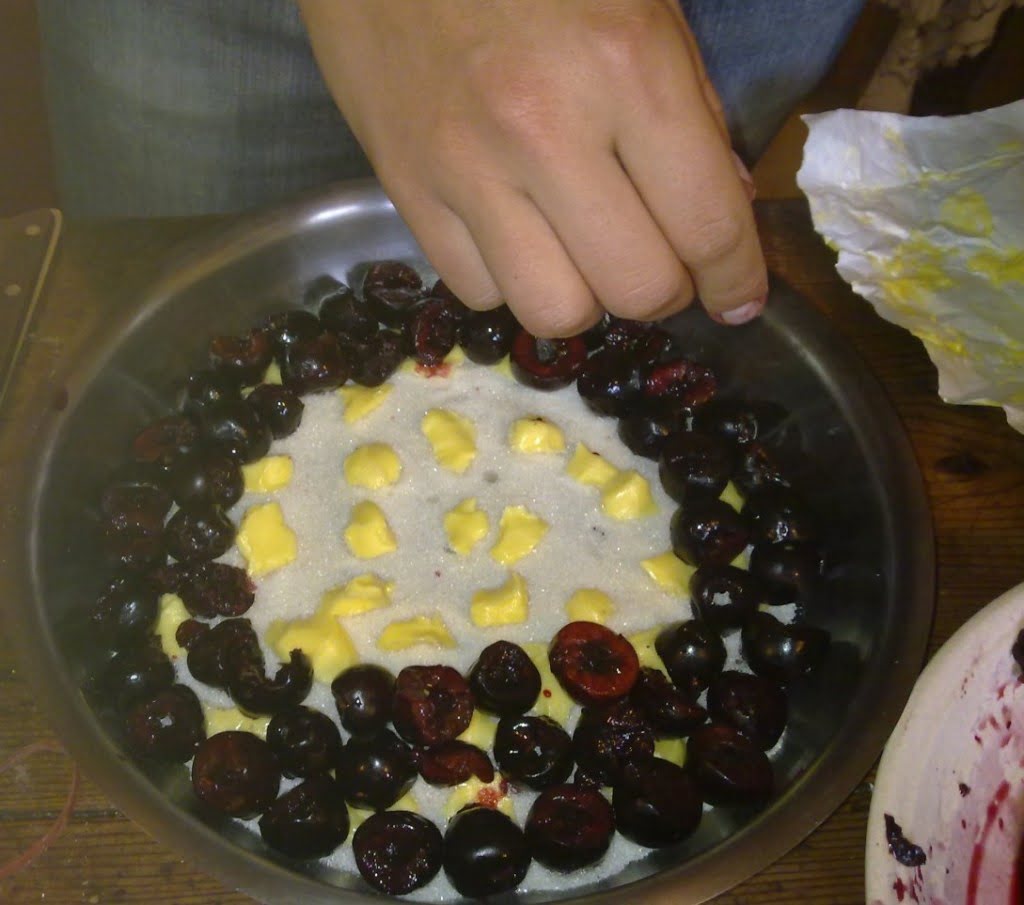 The pie dough then goes on top of the cherries…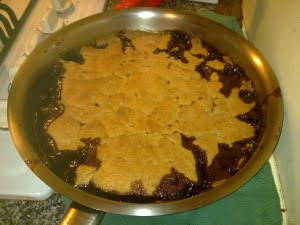 and into the oven, and once cooked, the tarte is upturned on a plate, and eaten with creme anglaise. Oh yeah…..
For most people, that would have been enough, but we still had to have (as promised at the beginning of this blog) cherry pie. Two cherry pies, in fact. Melissa braved the elements to pick some rhubarb to make a rhubarb and cherry sauce to serve with the pies, and Kirsten and Laura got creative with some divine lattice work – note the cherry on top of one pie, and the goat on top of the other, in honour of our friends at Holy Goat cheese.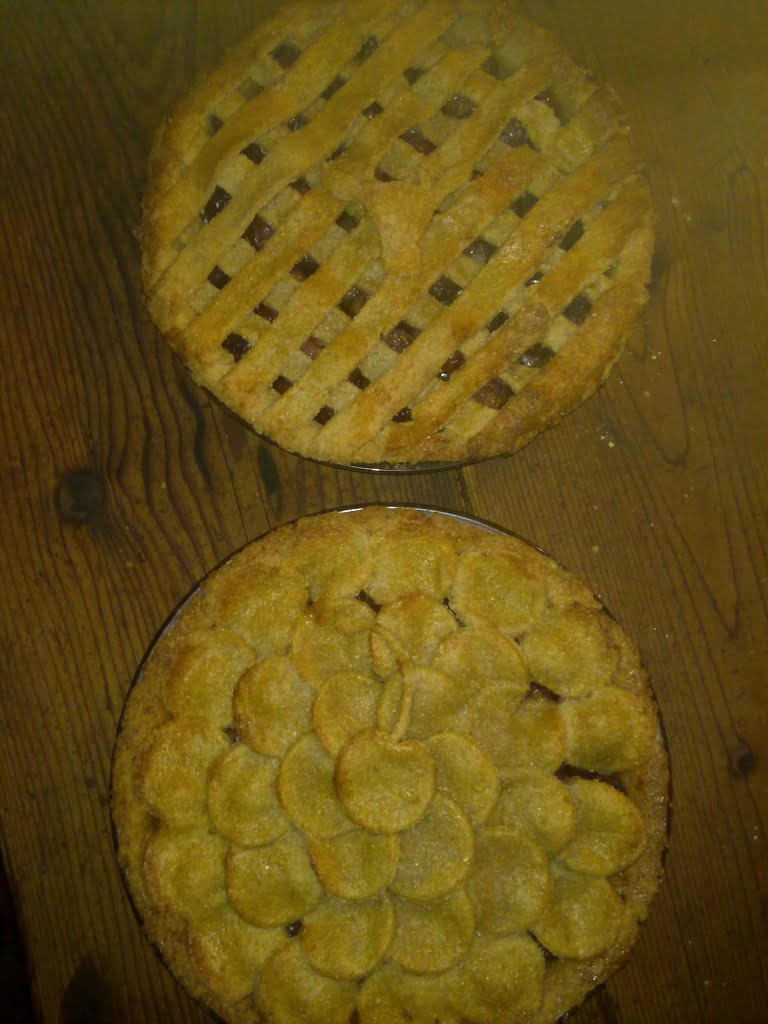 January is diet month!
Find out more about how to save money with home grown and hand made with our Fabulous Fruit Preserving online short course.