We—Penny Kothe and Paul McKinnon—are former owners of Caroola Farm,  in the NSW Southern Tablelands, and we've been helping out at Tellurian Fruit Gardens for the past month (which is really exciting, as our farm was the first farm Ant ever worked on). We sold our farm at the end of 2018 and are on the road helping those in need in rural and regional areas – follow us at www.facebook.com/loadsofrs/ 
What is LoadsOfR's? "Rural, regional, remote, relief, respite, on the road" – seriously, loads of R words we can use and we could not pick just one or two…" says Penny.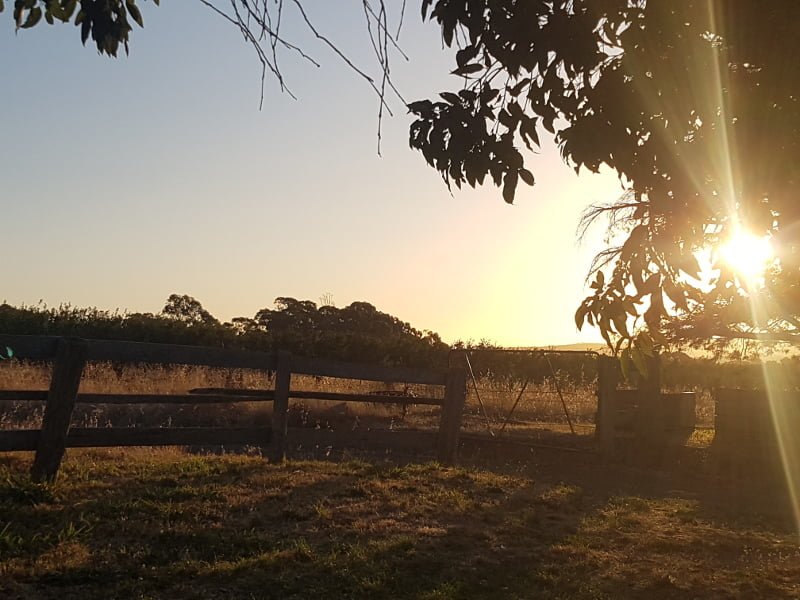 To both of us, regional and rural areas are about community, building community and keeping community. "We have driven through too many small towns in our travels where the shops are empty and the street devoid of people," says Paul. Our future plans are to travel Australia and help those in rural areas in any way we can.
We have varied backgrounds, but most recently running Caroola Farm, a certified organic farm based on permaculture and holistic management principles in the NSW Southern Tablelands farming small numbers of sheep, cattle, pigs, chickens, ducks, turkeys, market gardening, fruit orchard and preserves. We also have a huge range of business skills from finance through to marketing and customer service along with experience in repairs, equipment, maintenance and small building projects.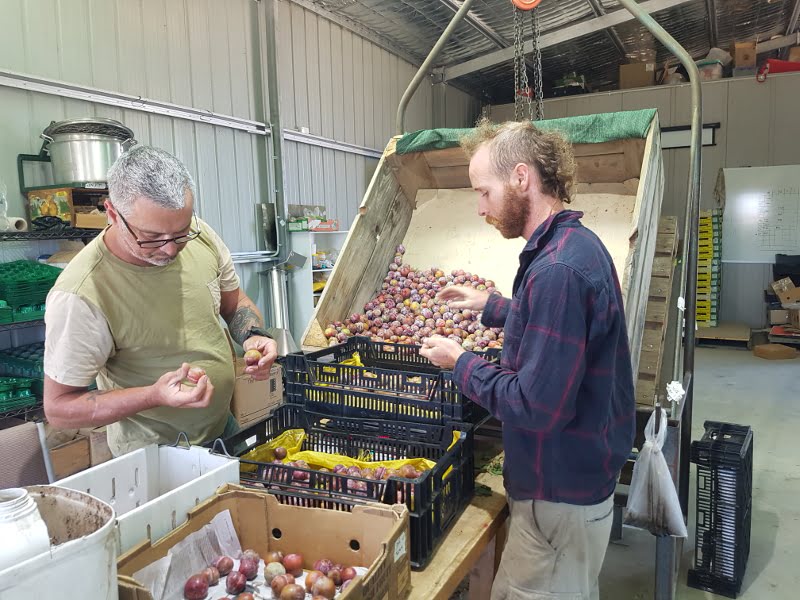 Since arriving in mid February, we have been helping with picking, packing, preserving and pruning fruit, packing the CSA boxes for Ant at Tellurian Fruit Gardens.
But we certainly got more than we bargained for, as the property is home to a variety of other enterprises under the Harcourt Organic Farming Co-op banner.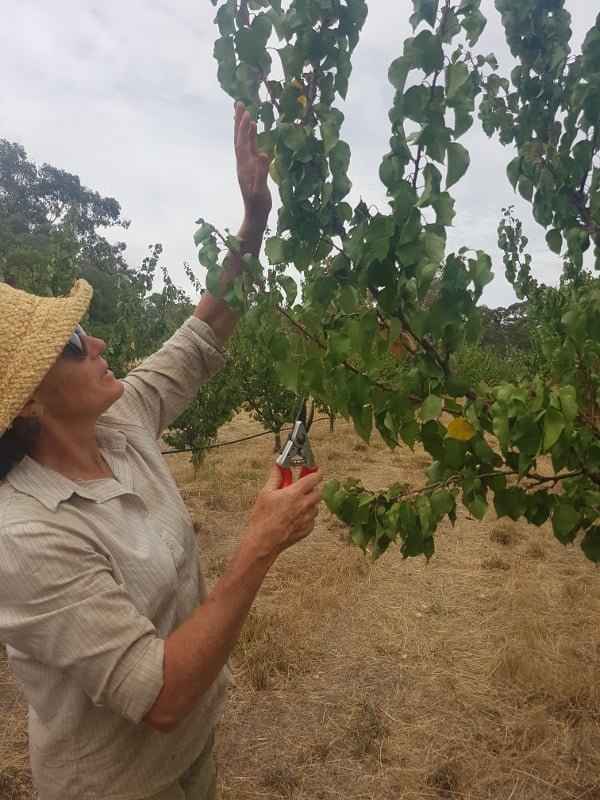 It's been really exciting for us to see another property, albeit set up differently, running a market garden, fruit enterprise, setting up a micro dairy, producing fruit trees and online education, we think this is the future of small-scale farming and it's great to see a model being implemented.
Apart from helping with Tellurian Fruit Gardens we've watched the Gung Hoe Growers plant, water, harvest and weed their vegetables for their CSA members and restaurants.
We've gone and watched Tess milk her beloved cows, and Oli helping finalise the dairy.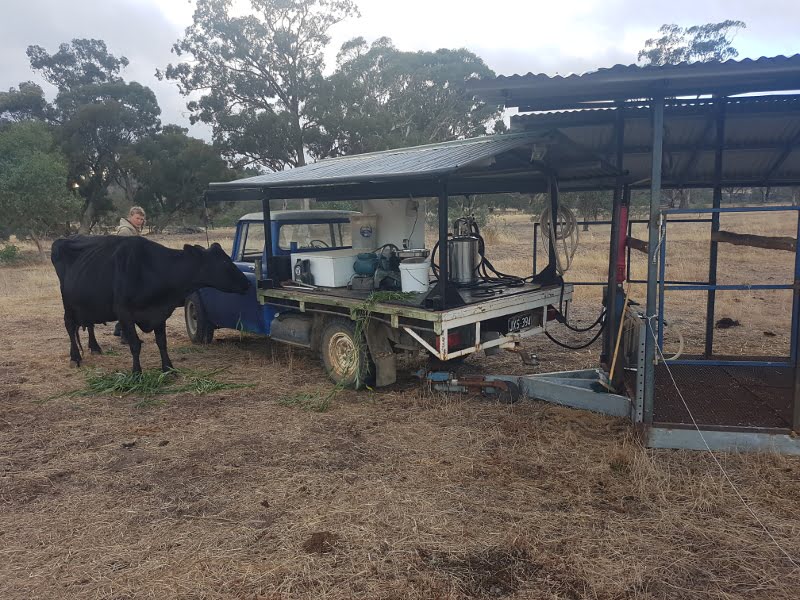 Merv and Katie have given us an insight into fruit tree budding and grafting, and we're excited to see the variety of online courses that Katie and Hugh have to offer under Grow Great Fruit.
We were fortunate enough to be invited to Thanksgiving Dinner which happened to be our last evening at the farm—shared meals are a really fantastic way to build community.
Being at Harcourt Organic Farming Co-op has been an absolute pleasure and inspiration, and we look forward to seeing how the collective grows and flourishes into the future.
Penny and Paul