This is a very common question from people looking to buy a fruit tree from Carr's Organic Fruit Tree Nursery, particularly at this time of year. Orders close on June 30.
Unfortunately, it's a bit tricky to answer, and there are lots of "ifs" and "buts".
But here goes – we'll try to answer succinctly, without writing a whole essay on fruit tree production!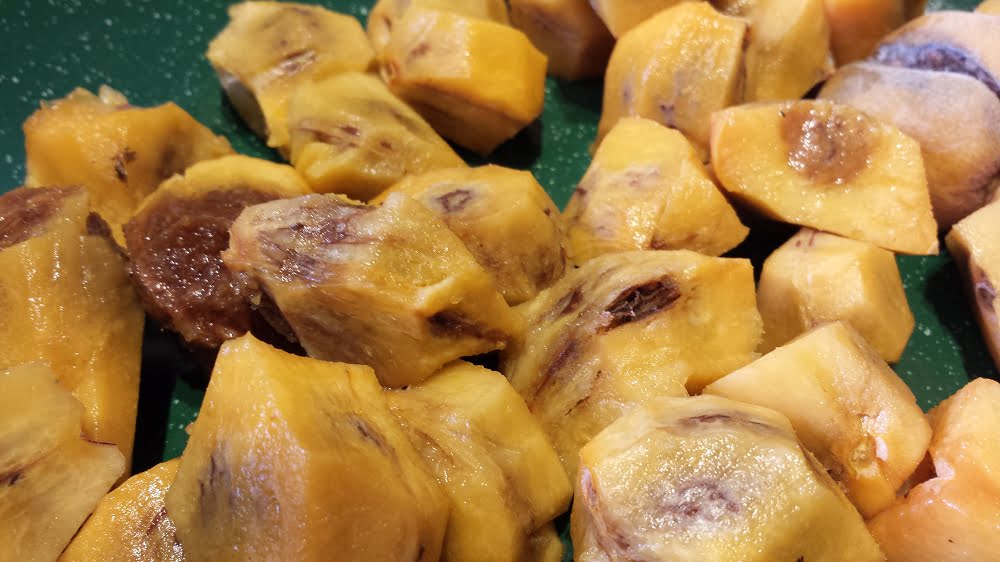 How we grow our fruit trees
Different types of trees go through different processes in the nursery. They can take varying periods of time (and have varying degrees of success!)
But essentially, the process is always the same:
We collect the propagation material – either cuttings, seed, or occasionally bought rootstocks. This usually happens several months before the right time to plant it out. That means we must store the material correctly over winter.
We then plant out the seeds or cuttings in spring to grow a new rootstock tree. We use cuttings for figs and to grow plum rootstocks, (which are used to graft both apricot and plum trees). Apple, pear, quince, peach, and citrus rootstocks are all grown from seed. Cherry and dwarfing apple rootstocks are created by layering trees in a stoolbed.
The new seedlings/rootstock trees then grow over spring and summer.
In February, any that have grown strongly enough are bud grafted.
The rootstocks that are too small for bud grafting are left to keep growing. They're grafted the following winter.
The next winter, we cut back to the grafted buds. These then grow over the following spring and summer. These trees are then available to be sold the following winter. All up, this is 2 years after the initial seed/cutting was planted.
In winter we harvest the rootstocks that have grown in the stoolbed. They are then planted out as individual trees. The bigger ones are grafted, along with the rootstocks from last year that weren't big enough for summer bud-grafting. The smaller ones are left to grow another summer to be bud-grafted next February.
The grafted trees will grow over the following summer and be available for sale the following winter. All up, this is 3 years after the initial seed/cutting was planted.
Now it gets a bit more complicated
Hopefully, that explains the basic processes most of our trees go through. They're all explained in much more detail in our 5 short online grafting courses.
But of course, it's not quite that simple!
A couple of factors can add layers of complexity. The first one is that at each stage of the process, we don't get 100% success (though we're always striving to improve our techniques).
When we do the bud-grafting for example, not all the buds will take. Grafts that have failed will either be rebudded with a different technique or left to grow and be grafted the following winter.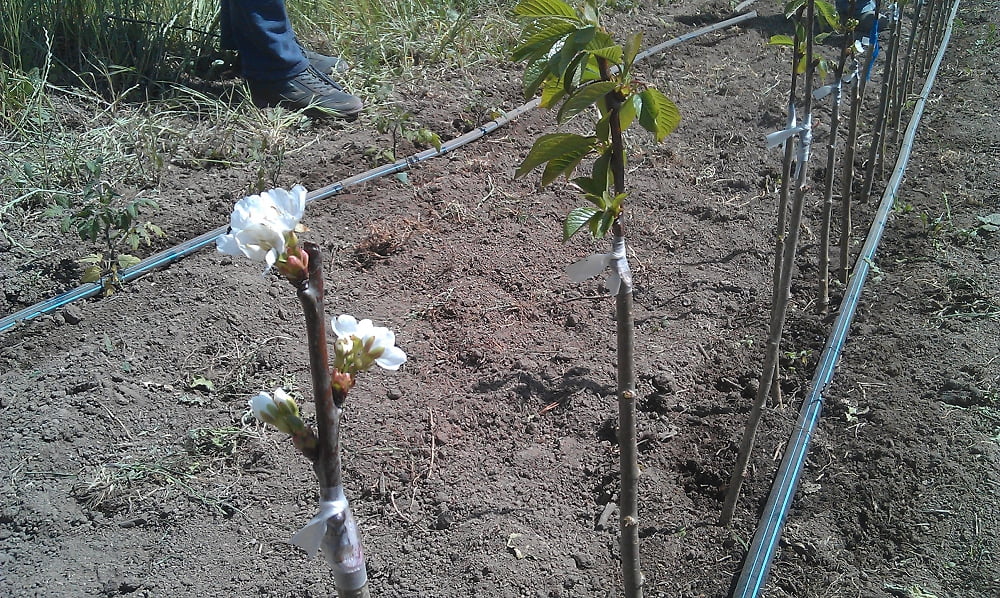 Likewise, not all grafts are successful. The failures will be cut back to the original rootstock and allowed to grow for a bit longer before being bud grafted the next summer.
Then there are rootstocks that are destined to be sold as multigrafts. These trees are headed in early summer to create the multiple branches we need, or sometimes failed buds will instead be headed to grow multi-branched rootstocks.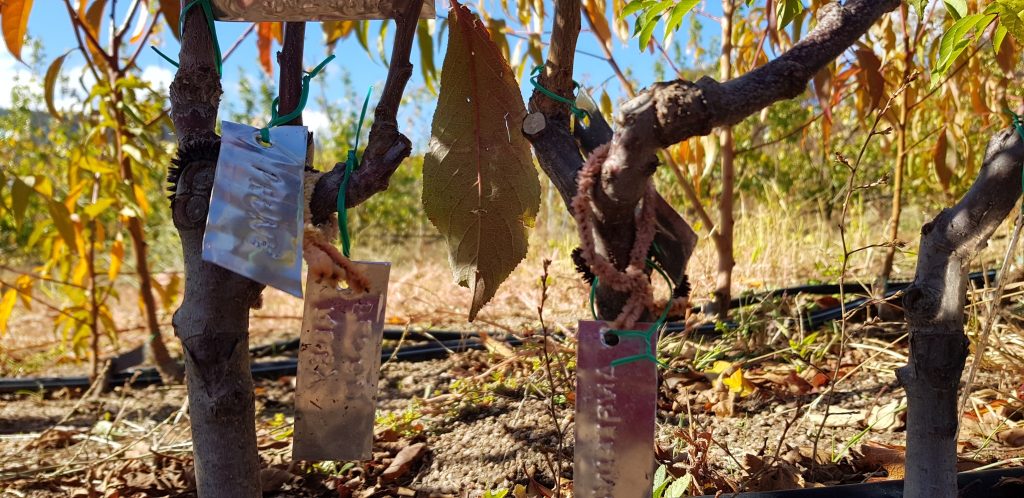 Any that branch and grow strongly enough are then bud-grafted with multiple varieties in February. We cut back to the buds the following summer, and the trees are ready for sale the following winter.
All up, this may take up to 3 (or occasionally even 4) years since the original cutting/seed was planted.
Sorry to be complicated! Basically, most trees we sell are between 1 and 3 years old from seed to finished tree.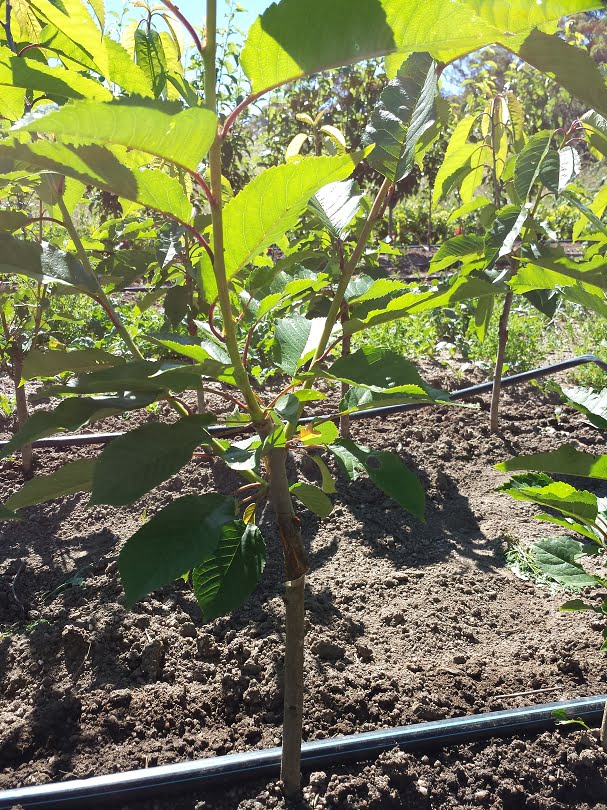 Why the age of the tree you buy from a fruit tree nursery doesn't really matter
But do you know what? It doesn't really matter! Most trees will need pruning quite hard once you've planted them in your garden, regardless of how long they took to grow.
Hard pruning helps to establish the right number of branches in the right place for the type of tree you want to grow. This might be a vase-shaped tree, espalier, or something else. We call this "establishment pruning" and you can find out more about it in this short online course.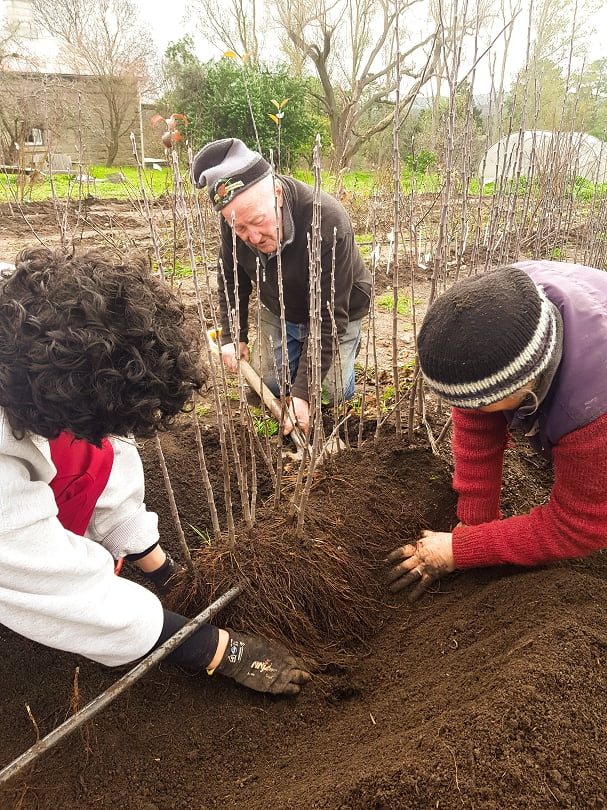 Hopefully, that helps, and if still have any questions, please get in touch here.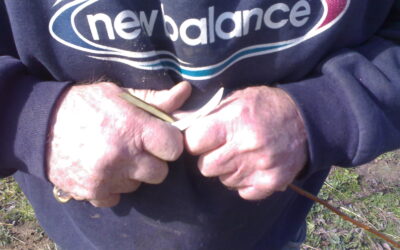 A good grafting knife (and knowing how to keep it sharp) sets you up for grafting success as much as the techniques you need to master.
read more