Welcome to the complete organic fruit growing resource centre
You'll find more than 60 short courses and e-books to support your rapid journey to becoming a confident fruit grower. You can also access our free resources by clicking on "Free Stuff" in the Course categories box.
Altogether, the courses make up the complete Grow Great Fruit system. If you want to become a pro fruit grower as quickly as possible, the Grow Great Fruit Home-Study Program may suit you better.
The short courses cover all fruit growing topics—the focus is on results, and helping you turn enthusiasm and effort into reliable and delicious crops of fruit, every year.
The courses have between 6 and 20 units. No matter how you prefer to learn—reading, doing, listening—you'll find articles, audios, worksheets, videos and interactive hands-on activities to suit you. When you select and buy a course, you'll get instant access to all the units in that course.
Any queries, please get in touch here.
Happy growing. Hugh and Katie :)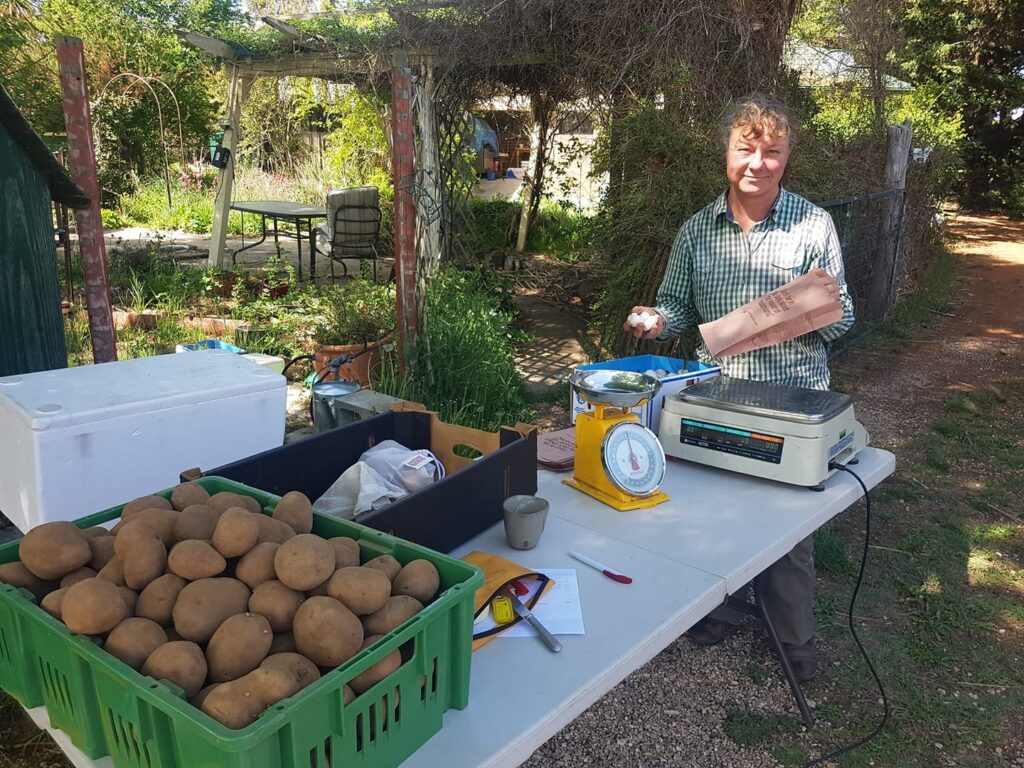 Are you dreaming of running your own small farm business, but haven't yet figured out how to answer the eternal question:
"How can I make enough money to support myself and my family, while following my farming passion?"
Then look no further - this is the masterclass for you!
Are you fascinated by subtropical fruit?
Would you love to add some of these exotic, delicious, interesting plants to your garden, but you're not quite sure how to start?
In this 1.5 hour online Masterclass, guest presenters Paul Daley and Andre Madeira cover all the basics of creating the right environment for subtropical plants - even if you don't live in the subtropics!
Drawing on an understanding of original food forest cultures, Paul and Andre explain the principles and practices of establishing a custom-designed food forest that suits your lifestyle goals. They take you through the steps required to create a thriving backyard food forest, and show you how to scale it to suit your situation, whether you want a single food forest guild based on just one fruit tree, or are aiming for a full-scale food forest.
You'll learn:
*  How to assess your location, climate, and micro-climate to guide your planting
*  The layers in a food forest, and how they interact
*  The top 6 sub-tropical fruit trees to include in your food forest garden, including needs, dwarfability, and growing hacks
*  How to create a biodome microclimate to grow fruit trees and their supporting plants outside their usual range
*  How to maintain a dwarf-style orchard or food forest through pruning and shaping
*  Extensive plant suggestions for each different layer of your garden
Use the permaculture system for better living
Do you yearn for a simpler, more abundant life? A life where you provide more of your own food and produce less waste? Permaculture provides practical, "do-able" solutions for living lighter on the earth, using a design process that works with nature. Whether you're growing food on a balcony or a farm, permaculture will help you create the lifestyle you long for.