In our long career as fruit growers, we've frequently made mistakes in our fruit trees—just so we can demonstrate the theory of course!
The broken branch in this Granny Smith apple tree is a case in point, or this broken branch of peaches…
Branches also break for other reasons like misadventure with equipment, animals, storms, disease … you name it, in fact!
Once the damage is done, the next question is "can it be repaired?"
If the break has gone all or most of the way through the wood (like the peach branch above), or has been caused by disease and the branch no longer has any healthy wood inside, then the best thing to do is make a neat pruning cut to remove the broken branch (because remember the first rule of pruning is "remove all dead and diseased wood").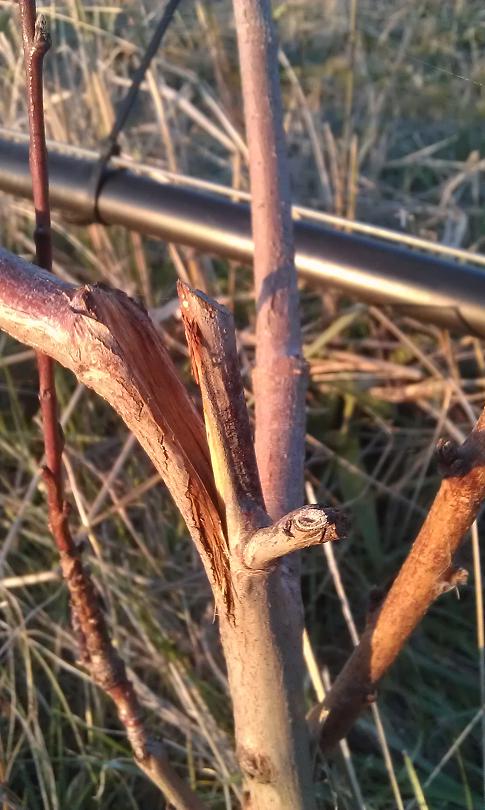 However if there's still enough healthy and green wood on both sides of the split that can be brought back together, it's worth trying a repair.
Remove the fruit (if there is any), bring the two pieces back together and make sure you can get a really good union between the two sides. Then use whatever is at hand to hold the pieces very firmly together.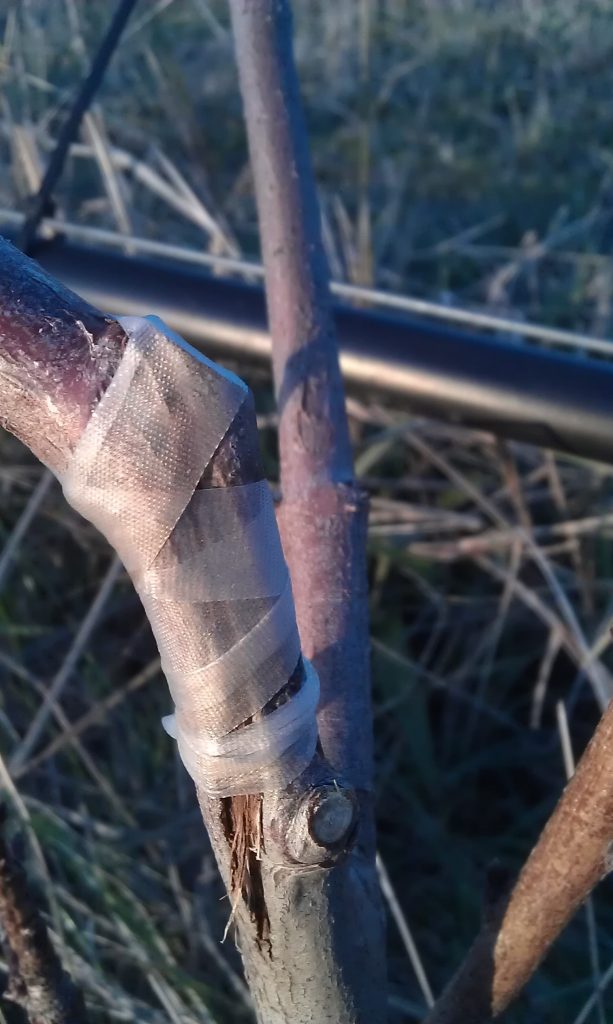 In this case the split was on a fairly small branch, and I had some budding tape in my pocket, so that's what I used!
For a bigger split, for example in the trunk of a tree, you'll need a more heavy duty solution like these cable ties.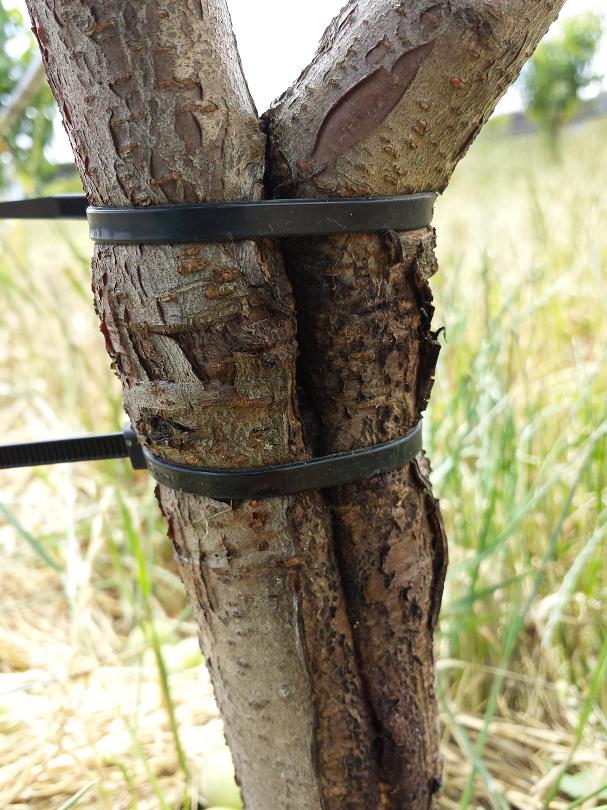 You may also need to support the break with some rope or hayband (baling twine) while it repairs itself.
Leave it in place for at least a few months, and check back next spring to see whether the repair worked. If not, remove the branch.
If your repair was successful make sure you thin the fruit on that limb extra hard next year so it's not under too much load.
Remove the support structures you put in place before they get too tight, but keep an eye on the limb and supply extra support if necessary next season to make sure it doesn't break again.
Taking enough fruit off the branches to prevent these breaks in the first place can be very difficult, as it feels awfully destructive to throw all that fruit on the ground but it really is a key fruit growing skill, so if you're still not persuaded (or not sure how to do it), please check out our short course Fruit Tree Thinning.
But as you can see, it's important to protect the structure of the tree, not just this season's fruit—your fruit trees will thank you!