A few weeks ago we recommended planting a green manure crop as one of the fastest and easiest ways to improve your soil before you plant fruit trees. This week we're talking about what to do next.
A green manure is a fast-growing crop of (usually) annual plants, and it's one of the quickest ways to improve soil fertility and add organic matter to your soil.
The last couple of times we've planted new orchards, we've first put in a green manure crop (that also forms the start of the perennial cover crop under the trees) before we've planted the fruit trees because we're always aiming to increase the biodiversity under our fruit trees.
There's many good reasons for doing this, but including flowers in particular is one of the best ways we can provide the right habitat for useful insects that help us keep the pests under control.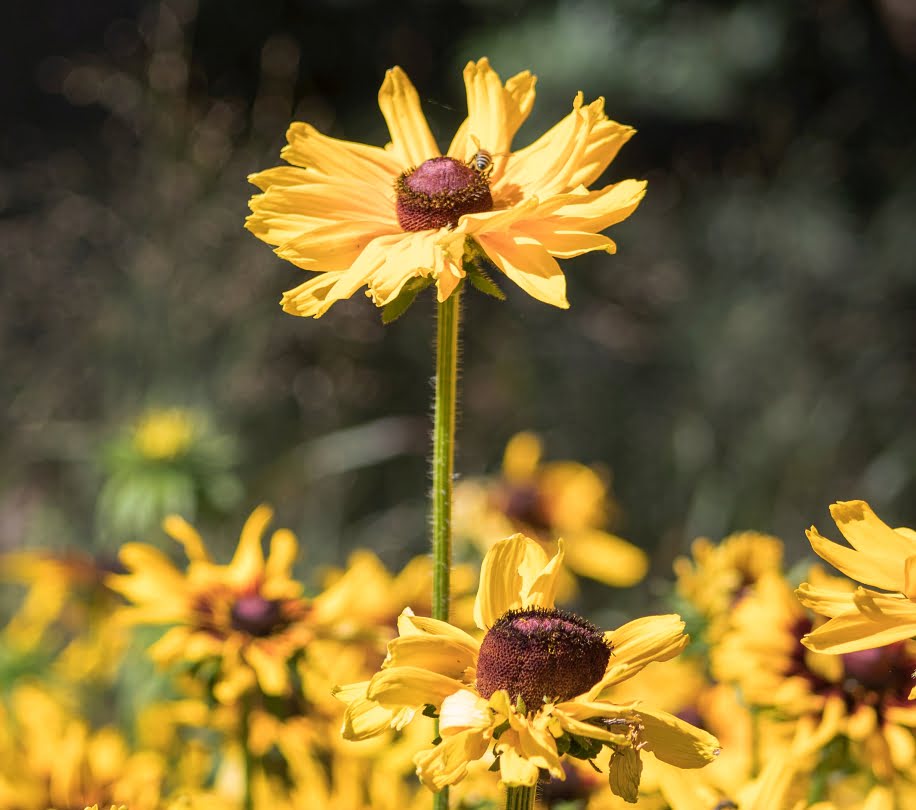 We also use green manures in the fruit tree nursery. Every year we plant a green manure in the block where we'll be planting the new nursery the following spring. The seed mix includes grasses, legumes (nitrogen fixers), herbs and flowers – grasses to add bulk organic matter to the soil, the legumes to add nitrogen, and the herbs and flowers to add a diverse mix of nutrients.
If you're not sure what seed to choose, you can check out our recommended plant lists (and even some suppliers of organic seed, if you're in Australia) in this short course.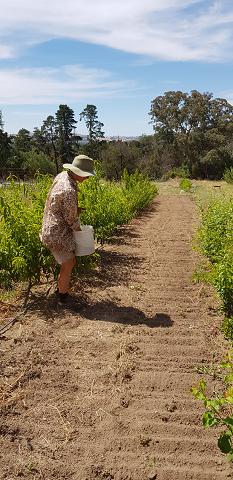 The more diversity you can get into your garden, the healthier your fruit trees (and all your other plants) will be. And if you're growing your own food, you definitely want that food to be as healthy and nutrient rich as possible.
So, if you planted your green manure crop in autumn, what would you expect to see a few weeks later? Hopefully, lots of germination and tiny new plants poking their leaves up from the soil.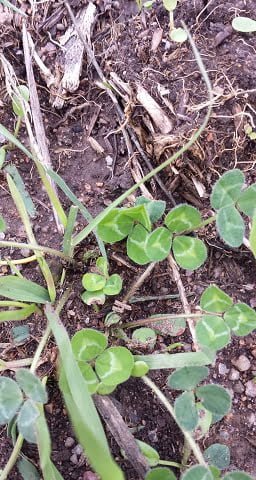 We particularly like having clover in our groundcovers because it's a nitrogen fixer (taking nitrogen from the air and putting it in the soil where the trees can use it), so it's always a good sign to see lots of clover seedlings coming up.
Clover is quite spreading and so out-competes less useful weeds, and it self-seeds so it will persist in the orchard for years.
Experience has shown us that even though we plough green manure crops back into the soil before we plant the trees, if we've included the right varieties (especially those with hard seed) plenty of clover seedlings will still come up, and over time it will gradually spread throughout the orchard floor.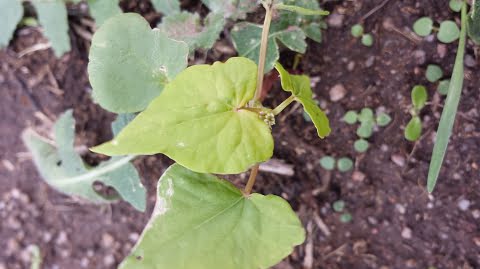 If you've got the results you were hoping for with lots of germination, hopefully you'll get lots of growth in coming weeks. Then, it's time to get the yield from your hard work!
Before we plant the new nursery in spring, we turn the crop in. At the farm we use a rotary hoe, or the disc behind the tractor, but in a home garden you can either turn it in with a shovel, or just mow it and leave it on the soil – it's not quite as good, but the worms will eventually take that lovely organic matter underground for you.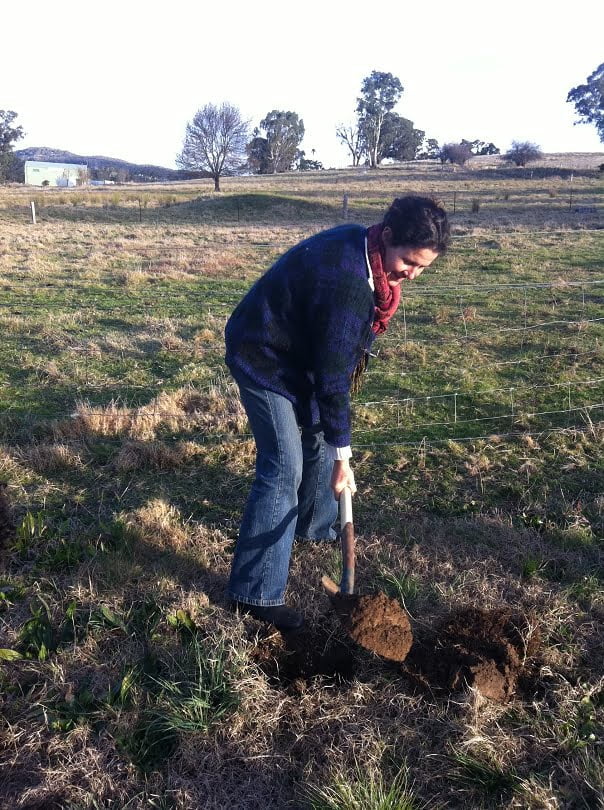 One of the unfortunate consequences of using large macinery like a disc is that disturbing the soil so comprehensively provides the perfect environment for opportunistic weeds such as capeweed (below).
We appreciate all our weeds, and even the much-despised capeweed has many fine qualities, but it's not the plant we prefer to see in the orchard, as it tends to out-compete more useful plants, without conferring the benefits of a nitrogen-fixer.
Just one word of warning – if you are going to turn in your green manure crop, try to leave at least a couple of weeks between doing so and planting your trees, because the rotting green material can become quite hot as it breaks down, and you don't want to burn the roots of your baby trees!
In summary, here's our top 4 tips for looking after your soil when you plant your fruit trees:
Plant a green manure crop
Turn it into the soil at the site where you are going to plant a tree, preferably a few weeks before you plant
Disturb the soil as little as possible when planting the tree
Re-seed the area with preferred understorey plants.