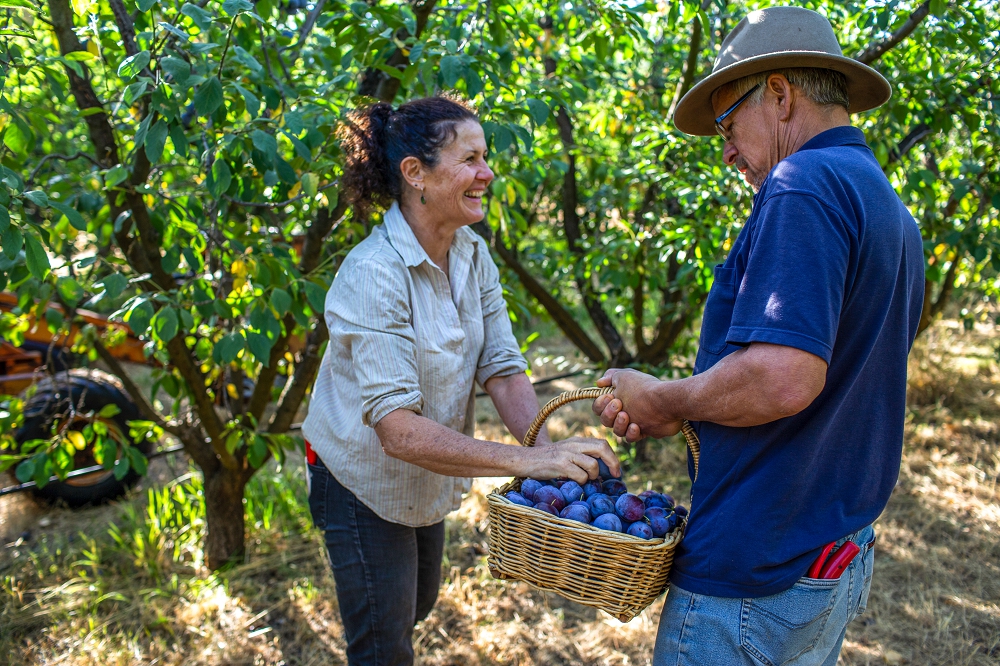 Organic Pest & Disease Control for Fruit Trees
Free webinar with Hugh & Katie Finlay
Learn the Grow Great Fruit technique to protect your fruit trees from pests and diseases using all-organic methods. The workshop includes lots of real-life examples of the pests and diseases you need to learn about if you want to keep your fruit safe.
If you enter your phone number when you register we'll use it to remind you when the webinar is on. Don't worry, we'll never share your personal info with anyone! After you register, please do the short survey to let us know which pests and diseases are of most concern to you.
Excellent presentation today! Thank you so much for clear and concise information. You've answered a whole bunch of burning questions. I also really appreciated the advice of "don't panic" on Aphids!
Hi Hugh and Katie, this was a great opportunity and very easy to both listen to and understand.  I really enjoyed the idea of "knowing your enemy's life cycle ".  Thanks again.
That was really really excellent.  I learned so much.  Thank you!
Great organic solutions and education on common diseases.
Worried about pests and diseases but don't want to use chemicals to grow your family's food?
Aphids, codling moth, leaf curl, and pear and cherry slug are just some of the many problems that can get between you and your delicious fruit. It's so frustrating to put in all the hard work of planting, pruning, feeding, and watering your trees only to have the crop ruined by … something.
Often, you don't even know the culprit. Leaves go curly, fruit gets spotty or falls off, or the tree just looks really sad.
It can be very disheartening.
In this workshop, we'll share our proven technique for preventing pest and disease damage that works for all fruit trees.
But better than that, we'll give you hope. YES, it's possible to grow fantastic fruit using completely organic methods. No, you DON'T have to compromise your health or the environment by resorting to expensive and dangerous chemicals.
In fact, we'll show you why they don't work in the long run anyway, so both you and your garden are much better off without them.
You'll leave full of confidence about your ability to grow incredible-tasting fruit with no nasties. It will only take an hour or so to show you that healthy, organic fruit harvests are not only possible, but achievable!
Grow Great Fruit has for years been one of the best online resources for helping those growing fruit in the suburbs and across our rural hinterlands to crank up their household economy with greater abundance. In the process, many have become producers for their local communities. The relaunched website and programs are now even better; a great resource for those wanting to skill up or start from scratch as fruit producers.
Absolutely fantastic information. I will be watching out for more to come. Regards.
Commonsense approach to controlling pests and diseases, prevention focused. I look forward to boosting my trees' immune system and monitoring and then knowing some things I can do to help!
Terrific information! Thanks. We will definitely put into practice the advice on controlling pests in the orchard and garden.