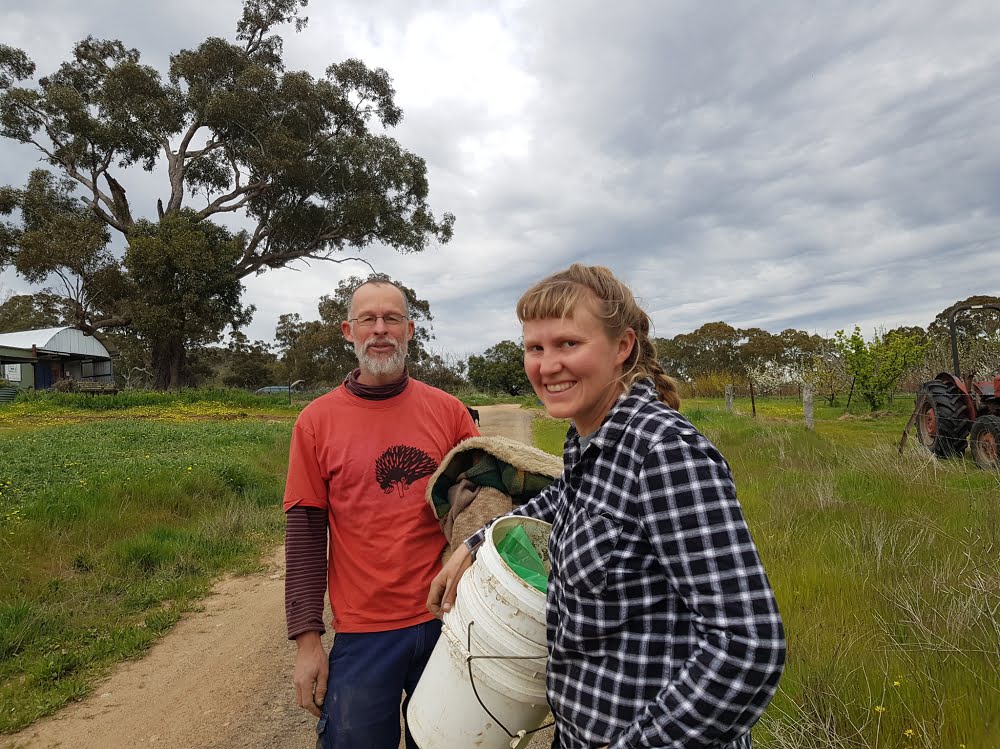 Hi, I am Alistair Tuffnell and I've come up to Harcourt Organic Farming Co-op for a few weeks to get some experience with Tess and Ollie on their dairy farm.
On Tuesday this week I went with Tessa, Ant, Katie and Hugh to the Dr Christine Jones workshop.
Straight away I was surprised and captivated by the stats and facts that Dr Christine Jones was stating.
Fifty percent of USA males are infertile due to (my understanding of what Christine said) their gut microbiome being deficient because of really poor diet and a lack of diversity of plant species.
Autoimmune disorders such as autism are rising exponentially today and this is highly related to and (my understanding is it is) even caused by a lack of plant species in our diet.
We humans need to get at least 20 plant species in our diet weekly. A person who eats industrialised meat will have the same gut biome as a person who is on antibiotics. And so on… This led into Christine making the point that we live in a microbial world, 'microbes can control the world, microbes are smarter than biogenetic scientists'.
We need to coordinate them more in our soils. Agriculture is about food – ultimately grown in and from the soil – and at this point in time our food has never been less nutritious.
Since colonisation in Australia there has been a staggering mineral depletion in our soils but according to Christine 'our soils are not mineral deficient but are deficient in microbes'.
Christine defined soil as 'weathering rock materials (sand, silt, clay) that are in contact with plants' – so bare ground must not be soil!
There was so much information presented and I am sure I missed much of it with my novice soil and tiny farming experience but some of the things Christine talked about stayed with me. Such as the presence of green plants are the most important factor of soil health. That water vapour from bare ground (we can't see it) is the main driver of climate change. That plant root inputs build soil 30-50 times faster than compost does – it is the chemical signals of the microbial process that make plants so intelligent.
I walked away from the workshop thinking diversity, diversity, diversity – in what to eat and in what to grow as cover crops.
To improve our soils I understood Christine recommended to grow about 20 different cover crops according to the Intermediate Disturbance Hypothesis, which I don't understand but I can look at her website to try. www.amazingcarbon.