As we're coming out of winter and spring has clearly started, many of us have fruit trees that are no longer dormant, and are either at budswell stage, or have even started flowering or producing leaves.
If you haven't yet pruned these trees (which would usually be pruned in winter while the tree is dormant, that definitely raises a few questions, so we thought we'd share some of the best ones with you today.
1. Is it too late to prune now?
No, is the short answer.
Generally we prune most fruit trees (apples, pears, peaches, nectarines and plums) in winter while the trees are dormant, but as with all aspects of pruning – there's no 'right' or 'wrong' thing to do, just cuts and consequences.
So, what are the likely consequences of pruning in late winter/early spring?
Pruning in winter encourages a strong growth response in the trees, and the later you prune the less the tree is likely to grow in response. If your trees have already broken dormancy when you prune them, you'll be wasting some of the energy they will have already put into growth. But that may be better than leaving them completely un-pruned.
2. What's the difference between a heading cut, and a thinning cut?
At the end of every branch or lateral (smaller side-branch) is an 'apical' or 'terminal' bud, and it releases a hormone that suppresses the growth of the buds below it. Any time you make a cut that removes the apical bud it's called a 'heading' cut, and therefore the effect of a heading cut is to create branching. This is a very stimulating type of cut, as usually the 2 or 3 buds immediately below the cut will start to grow.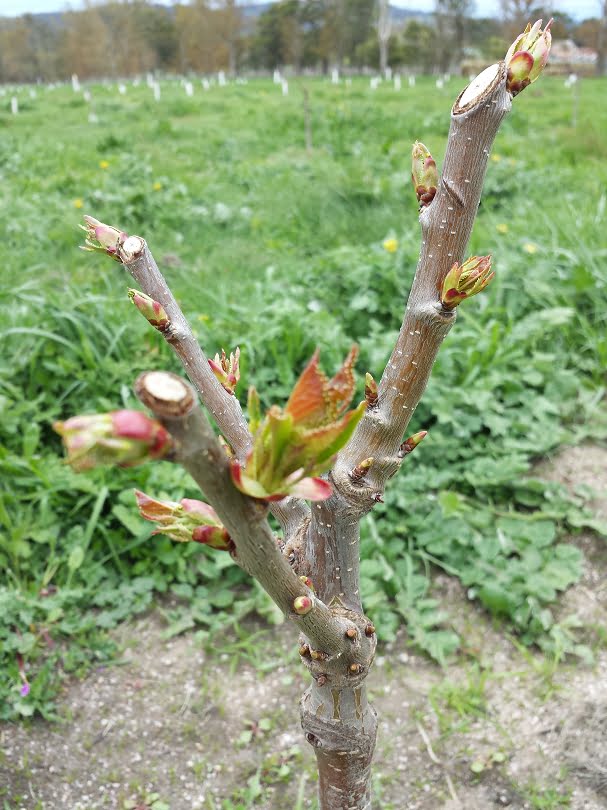 On the other hand, if you make a pruning cut back to a lateral, but leave the lateral intact – i.e. leave its apical bud in place, that's called a 'thinning' cut.
This is a less stimulating type of cut, and is a good way to remove some wood from the tree without creating branching.
3. Should you remove all growth going into the middle of the tree?
Large branches that are going into the middle of the tree, especially high up in the tree, can create shading over the lower branches, and should usually be removed.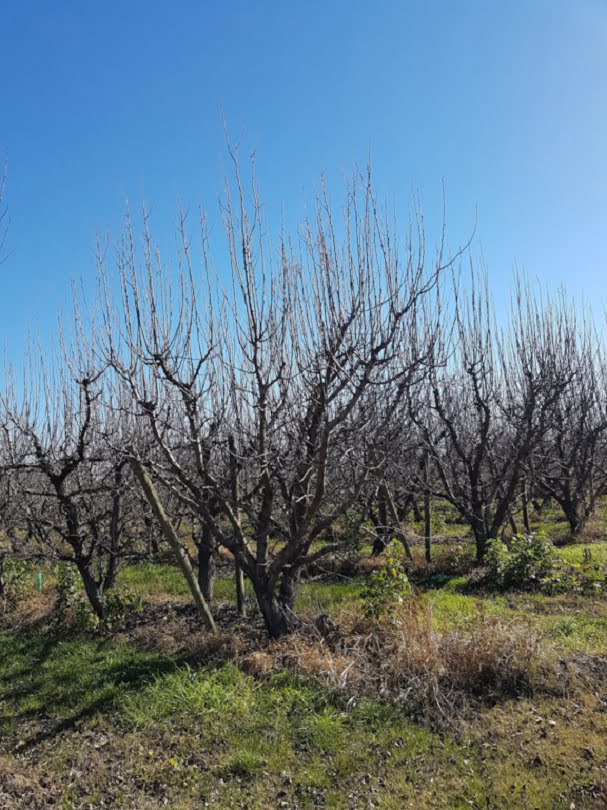 If there are a lot of large branches to remove, it's a good idea to do it over a few years rather than all at once, because trees will try to replace all the wood you remove from them, and the aim is to keep the trees in balance between producing wood, and producing fruit, therefore aim to remove as little wood as needed each year, to create the shape you want.
However, small branches (or laterals) that are going into the middle of the tree often do not need removing, and in fact can be very useful fruit-bearing wood.
In fact, removing all laterals that go into the middle of the tree is one of those "rules" that can end up doing quite a bit of damage to your tree, as it's easy to create long bare patches on your limbs by removing these laterals, particularly low down in the tree where it's easy to reach them.
Those bare patches become wasted real estate, as you've effectively removed all the fruit growing wood – it's one of the rookie mistakes we help you avoid in our Pruning Mature Fruit Trees short course.