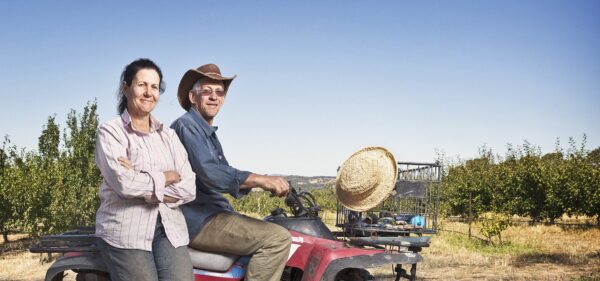 Five Key Steps to Growing Great Fruit – FREE webinar!
Get on the inside track to quick success with fruit trees!
Free weekly webinar with experienced organic fruit growers Hugh & Katie Finlay.
Finally! — a webinar that will show you how to quickly get the confidence you need to look after your fruit trees.
In little more than an hour you'll understand:
How to build healthy soil (and why it's SO important)
How to make sure your trees have the right amount of water
How to make pruning simple (YES, really)
The key to organic pest and disease control (without using chemicals)
How to grow a year's supply of fruit and save hundreds of dollars
This is the best time you will EVER invest in growing your own food!
Click here to go to the registration page (or add this product to your cart if you're also shopping for other items).