After a patch of quite hot weather last week (which was been lovely for us and the fruit), the Bureau of Meteorology were predicting BIG dumps of rain the last few days, as well as storms and potential hail, which begs the question, what can you do to prepare for rain?
The big concerns at this time of year are:
fungal concerns, like brown rot and black spot;
fruit cracking on the tree from the rain;
fruit being blown off by gale force winds;
the potential for hail;
fruit being generally battered, or becoming dirty.
This is what happened.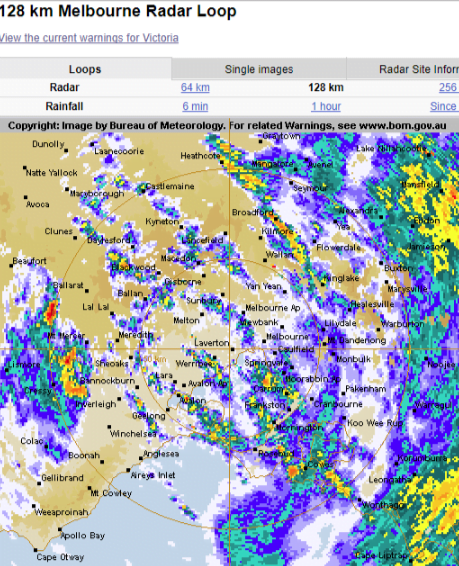 There was indeed lots of rain, though not nearly as much as some parts of the state which had up to 190 mm!
Here's how we prepared:
Picking everything that was ripe enough;
Picking some fruit that was probably a little greener than we'd normally pick, to let it ripen safely in the coolroom rather than be damaged on the tree;
Put an organic sulphur spray on all the trees to help prevent brown rot and black spot;
Getting as much fruit netted as possible to protect against the risk of hail, and making sure the net is well secured.
Other tricks you can consider are watering the trees before the rain (seems counter-intuitive but can help prevent splitting) or investing in hail covers. In the long term, remember that wind is your friend because it can help trees dry quickly after rain and prevent damage, so plant your fruit trees in moderately windy places.
We've even heard of large commercial orchards hiring helicopters to help dry cherry trees after storms, but that's probably a bit out of most people's league!
So, what happened? There was a bit of damage and cracking in the apricots (as you can see in this photo) and cherries, but this time we reckon the farm dodged a bullet!
To find out more about irrigation for fruit trees, rainfall and drainage, check out Water for Fruit.