If you're going to plant fruit trees this winter (and haven't ordered any from Carr's Organic Fruit Tree Nursery), then it's time to be either getting your order in (they close on June 30), or thinking about buying trees from a nursery as stocks are starting to run low by this time of year.
To give you an idea of the average size of a new tree, this is what a bare-rooted tree will usually look like when you buy it (these are plum trees we've grown in our on-farm nursery):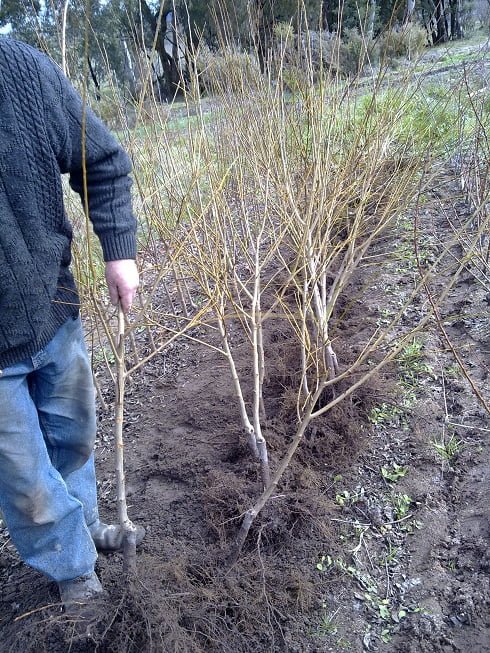 There's a number of things you can do to give your fruit trees the best possible start in life, and choosing a good tree at the nursery is the first step.
Most nurseries are reputable, and most trees you buy are in excellent condition, however there are still things to look for to help you choose the healthiest trees available.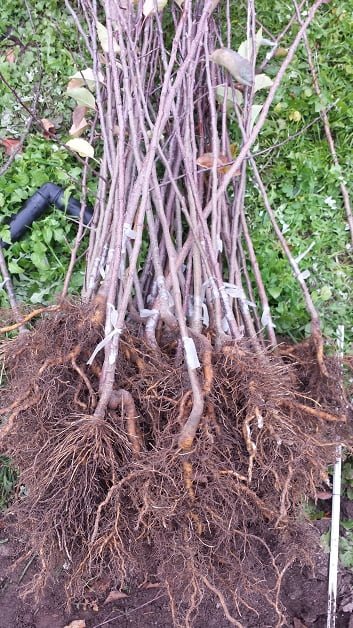 Check the roots – they should look moist, and not dry. Be careful buying bare-rooted trees at markets for example, which may have had their roots exposed for long periods. Even if the roots look wet when you buy them, it's worth asking how long they've been out of the ground, and how they've been looked after between markets (because the trees may be going to multiple markets before they're bought).
Check the age of the tree – trees that have been at the nursery for more than 1 or 2 years are at increased risk of transplant shock when moved. Be cautious with trees in pots, as this is often what happens to left-over trees from previous years.
Are the buds healthy?
How much did the tree grow last year? This is a good indication of health.
Does the bark look healthy and free of disease?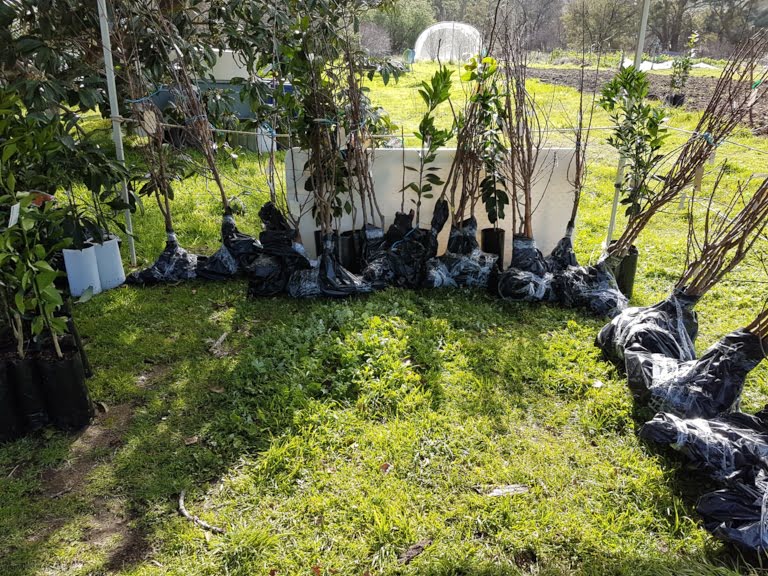 When you get your trees home, ensure the roots are kept moist and covered until you plant them.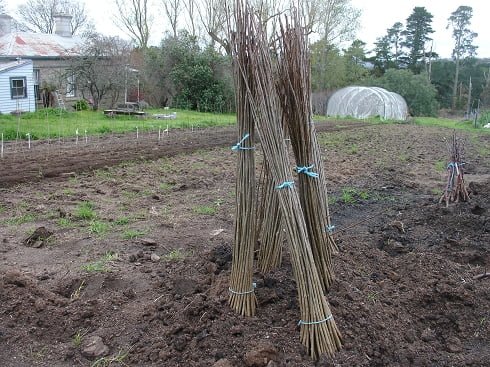 If you don't have time to plant your trees straight away, you can also use a method called 'heeling in' to keep them in good condition.
Choosing a healthy tree at the nursery is just the first step to growing a tree that will be happy and productive for the rest of its (and your) life! The next step is planting your tree correctly, and we've summed up the whole process (including a video), in this short course.