Do you like the sound of living an organic lifestyle?
For most people, that probably means trying to eat organic food in their diet as much as possible – but it's expensive, right? And what about when you eat out? Or have a houseful of hungry teenagers?
As the parents of five children (now all grown up and moved away), we well remember the after school munch-fests where entire loaves of bread would disappear in a single sitting.
But once you're switched on to organics, it's impossible to ignore the fact that organic farming is better for the environment, better for the farmers who grow your food, and better for your health.
So then you feel guilty about not being able to feed your family organic food all the time … it can turn into a self-destructive cycle.
Turns out, organic food is NOT always more expensive – it totally depends where, and when you buy it.
Making an organic lifestyle affordable
One of the reasons we teach organic fruit growing is because we feel very strongly that organic food should NOT feel like a luxury!
In fact, we reckon that access to an abundance and variety of safe, nutrient-rich food should be your birthright.
So here are five ways to live a more organic lifestyle without having to take out a loan to do it
1. Grow your own
Oviously, this is our 'raison d'etre, so it's always going to be our number one. Even if you live in an apartment with a balcony, you can easily grow herbs and salad greens in polystyrene boxes, or a fruit tree in a pot.
Get a plot at a local community garden, and if you can't find one, get in touch with your local council and start one.
2. Buy organic food the affordable way.
Cut out the middle-man, and buy directly from farmers whenever you can. The more hands that produce goes through, the more expensive it becomes along the way.
Here are a few ways to buy direct:
Community Supported Agriculture (CSA), which is a way to connect directly with farmers and buy a share of their crop in advance. There's an excellent explanation of it on the Australian Food Sovereignty Alliance website. AFSA does excellent work supporting small-scale regenerative and organic farmers, so while you're there, jump on their mailing list.
Accredited farmers markets. Here in Victoria, we have the very excellent Victorian Farmers Markets Association keeping an eye on markets to make sure you really are buying food directly from the person who grew it. Join their list to get regular updates on markets near you. In other states, when you visit markets, ask the stallholders if they grew the produce themselves!
Look out for farm stalls. They're sadly few and far between, but it's always worth keeping your eyes peeled when you're travelling. We make a point of stopping in at farm shops when we see them. They'e an excellent way of getting hold of locally grown, farm-fresh produce, often at super affordable prices. Plus, you get to meet some really cool farmers.
Buy bulk amounts with friends. It's often more affordable to buy organic food in bulk, so see if a family member or friend would like to share the cost.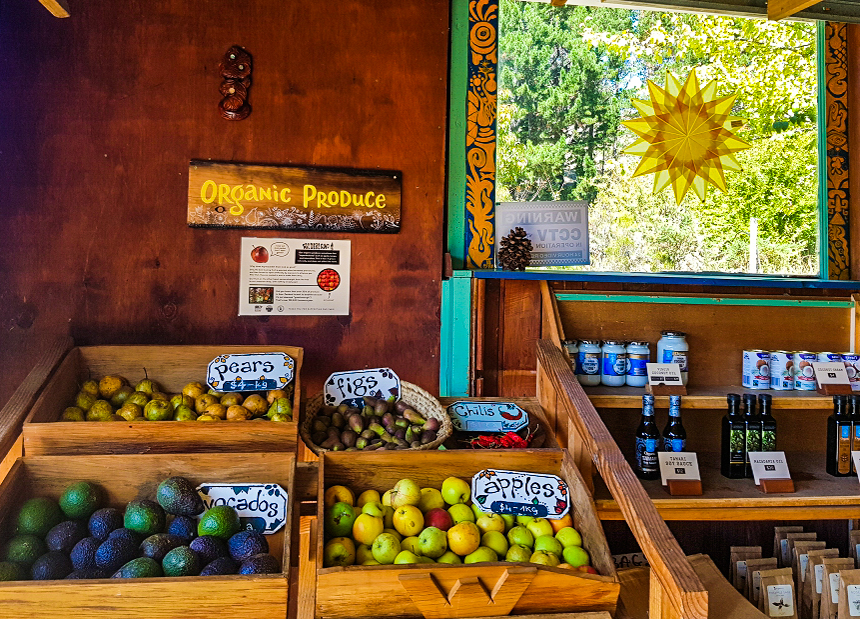 3. Buy in season
Many farmers offer special prices when they have gluts. Look out for them, join as many mailing lists as possible to hear about them, and snap up the bargains when you can.
If you don't have any farmers or farmers markets in your area, it's still worth finding and visiting your local organic shop. They'll usually have some bargains, and it's always worth asking them about discounts for buying in bulk.
4. Learn how to preserve
Once you've grabbed a bargain, eat and share as much as you can while the food is fresh. Then preserve the rest.
Before refrigeration and shipping out of season produce halfway around the world became "normal", making preserves was the only way to make sure your family would get fed in winter.
Bottling, drying, fermenting, freezing, pickling, and making jams and chutneys are all simple techniques you can learn more about here. They don't need to take a long time, and they have a massive impact on your food budget.
5. Don't throw food away
Buy only as much as you need, and if you're not going to use it, make sure you preserve it somehow. This sounds easy, but can be a difficult habit to develop.
The first step is to record how much food is wasted in your household each week. While you're at it, calculate the cost of the wasted food. You might be shocked at the result.
If you find that you're wasting food don't worry, you're not alone. The average food wastage per person in Australia is an absolutely shocking 312kg per person per year.
If this is happening in your household, ask yourself why. Are you buying too much? Buying the wrong things? Cooking too much and wasting the leftovers?
Food waste is estimated to cost up to $2,500 per household. Imagine instead buying smaller quantities of high-quality organic food that is all going to be used.
An organic lifestyle suddenly seems much more affordable.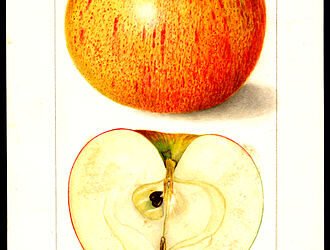 Many heritage fruit tree varieties are in danger of going extinct. The best way to save them is by planting them in your backyard.
read more