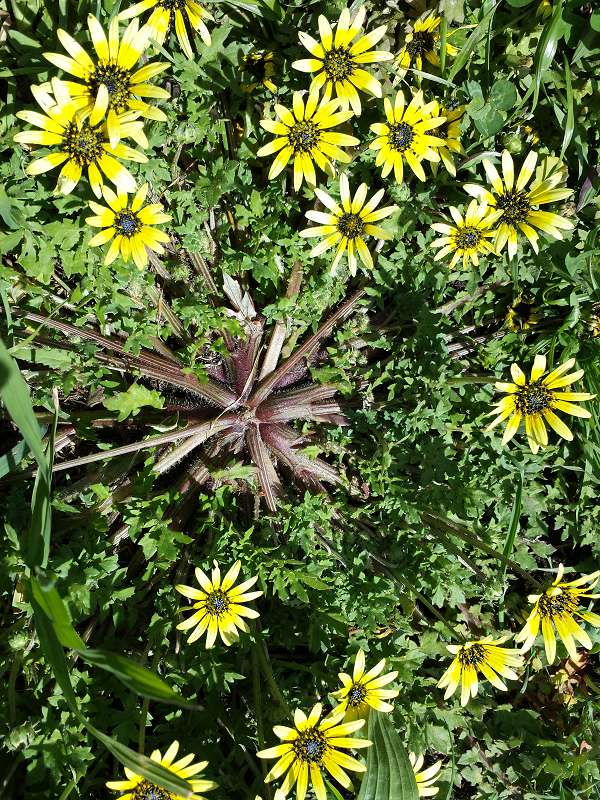 We're often asked what we think of capeweed, which is often seen growing in great abundance all over the countryside (and our farm) in spring.
If you've been following us for a while, you'll know we're generally big fans of weeds (we even wrote a short course about it called Learn to Love Your Weeds,) but does the same apply to a huge monoculture of one weed?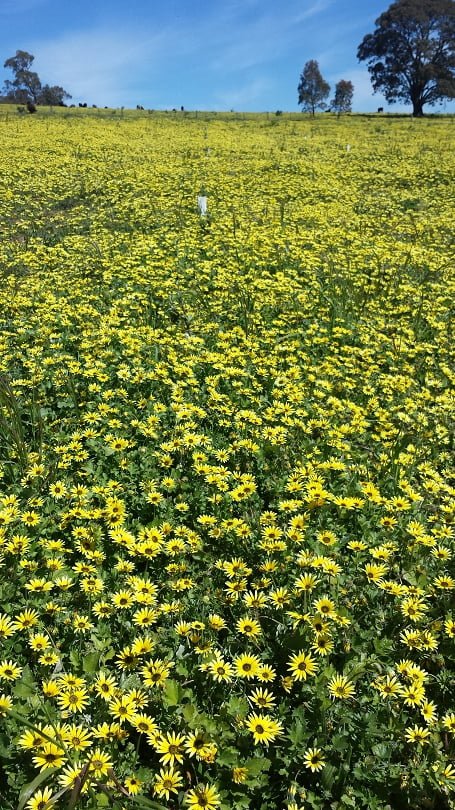 Capeweed germinates in autumn and winter, so is most evident in spring, dying off in summer – and that creates a problem right there, because where you have an over-abundance of capeweed, you end up with bare ground in summer – which is a terrible thing for the soil.
It's basically a weed of cultivation, pastures, lawns and disturbed areas. Stock will eat it but don't like it (and the woolly seeds can cause impaction), it can taint milk and where it's the dominant feed, nitrate poisoning of stock is possible.
Sounds terrible doesn't it?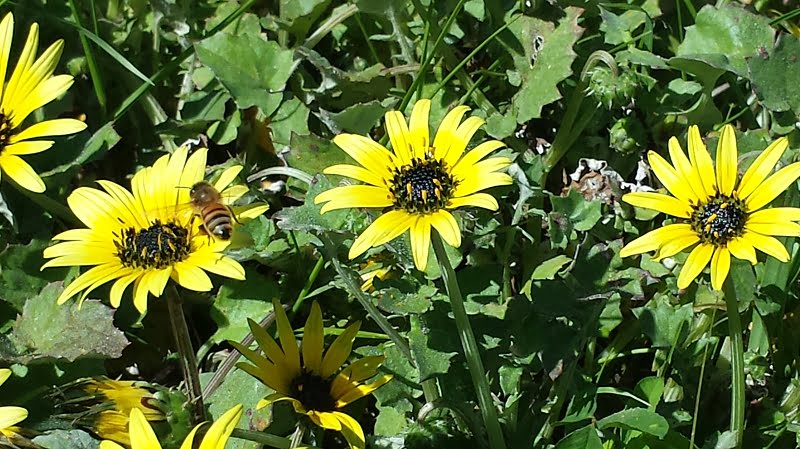 But the problem is not the capeweed itself. It can actually play a useful role in covering bare soil and keeping it cool, attracting bees, and – when part of a rich biodiversity of plants – filling a niche in the ecosystem.
The problem is the soil – and even more importantly, the practices that have led to soil and diversity imbalances that result in this kind of destructive monoculture.
A carpet of capeweed is a stark visual reminder that whatever we've been doing to the soil is all wrong! It's an indicator of acid soil, compaction and can be an indicator of waterlogging or salinity.
It's telling us to sit up, take notice and change our practices immediately.
We need to get more organic matter into the soil, rebuild a wide diversity of plants, and particularly focus on including plants that will stay green throughout summer.
The work of eminent Australian soil scientist Dr Christine Jones (www.amazingcarbon.com) tells us that bare soil should be avoided at all costs as it heats up to at least 60C in summer, which causes it to rapidly lose moisture, kill soil microbes, and contribute to climate change!
So, that's the long answer!
The short answer is that while a mooculture of capeweed (or any plant) has its drawbacks, it's a fantastic indicator plant, a good bee attractor, and can be a very useful member of a healthy biodiverse garden or pasture.