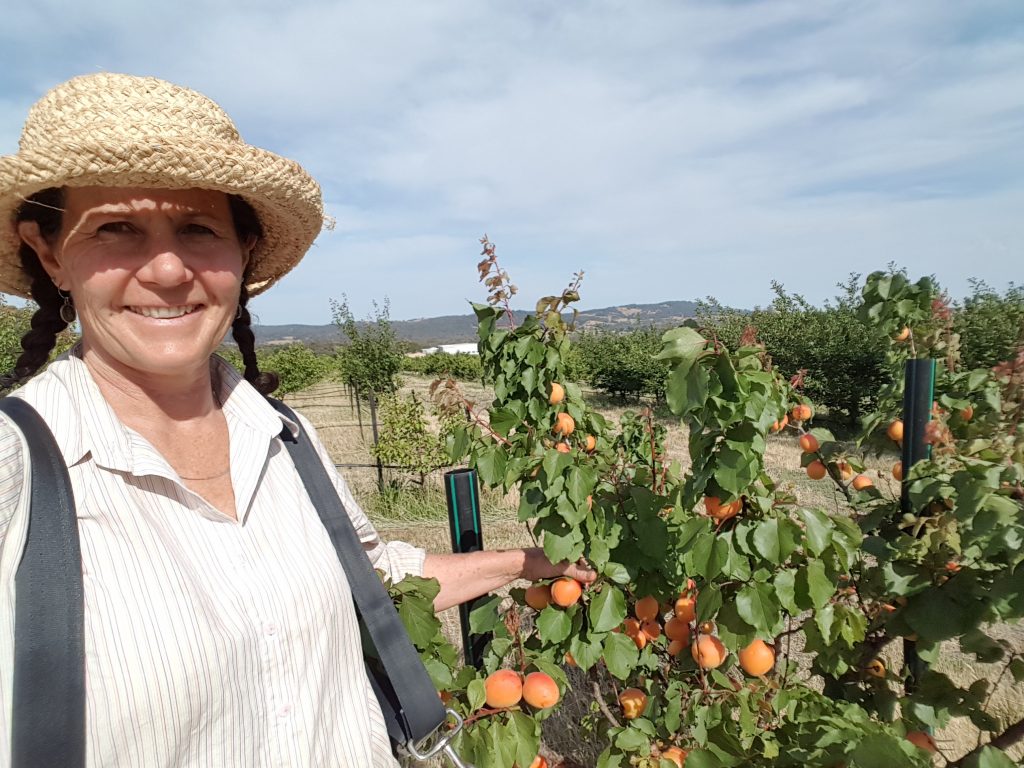 Have you started harvesting any fruit at your place?
Depending on where you live, you might have apricots, cherries, peaches or even nectarines and plums ripe already.
The season's running about normal for us, so we've started picking apricots, cherries, loquats, mulberries and raspberries already.
Switching into harvest mode means it's time to start paying attention to a few different things, so this week we're helping you to refocus your attention.
It really is the key time of the season, because this is the bit where you convert all the hard work you've done the rest of the year into a yield.
The main yield (obviously) is fruit, but for commercial growers like us it's also when we convert our work into the money that will sustain our family for the year.
And even if you don't sell your fruit, you may also convert some of it into different produce by swapping with friends and neighbours as part of a neighbourhood food swap, or goodwill by sharing it with family.
So here's the top 3 jobs at this time of year:
Monitoring when the fruit is ripe and ready to pick: One of the guides we use on the farm is waiting until one or two pieces of fruit have fallen because of ripeness (but also, taste them!). Don't pick your fruit too early, because it grows in size a lot in the last couple of weeks on the tree. Getting your picking time right is really an art, and one of the things that can take quite a lot of experience to learn. We recommend keeping a diary of picking dates and updating it each year, including notes about whether you got it right or not!
Picking up any ripe fruit that has fallen onto the ground: this is one of the basic hygiene practices that can help to keep pests and diseases at bay, as many of them find their perfect habitat in fruit that is rotting on the ground.
Picking and storing your fruit correctly: fruit should be picked when it's mature, almost ripe (but not over-ripe), and carefully, to make sure there's no picking injuries. It should never be left in the sun, and then it should be cooled as quickly as possible after picking.
There's more involved in picking and storing fruit correctly than most people realise, and too often we see a year's worth of work wasted by picking too green, too ripe, or massively decreased storage life due simply to lack of the right information. So we wrote a short course about it.