Welcome to the complete organic fruit growing resource centre
You'll find more than 60 short courses and e-books to support your rapid journey to becoming a confident fruit grower. You can also access our free resources by clicking on "Free Stuff" in the Course categories box.
Altogether, the courses make up the complete Grow Great Fruit system. If you want to become a pro fruit grower as quickly as possible, the Grow Great Fruit Home-Study Program may suit you better.
The short courses cover all fruit growing topics—the focus is on results, and helping you turn enthusiasm and effort into reliable and delicious crops of fruit, every year.
The courses have between 6 and 20 units. No matter how you prefer to learn—reading, doing, listening—you'll find articles, audios, worksheets, videos and interactive hands-on activities to suit you. When you select and buy a course, you'll get instant access to all the units in that course.
Any queries, please get in touch here.
Happy growing. Hugh and Katie :)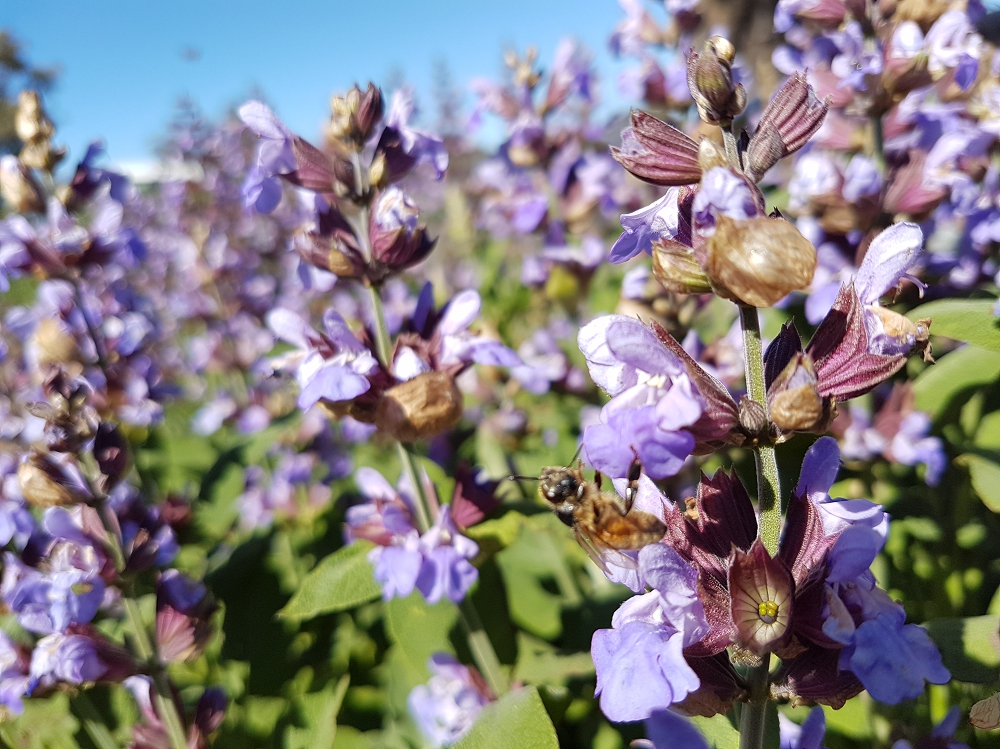 The Bee Bundle includes everything you need to understand how to create a beautiful, biodiverse garden that will naturally attract bees and other pollinators.
Attracting bees to your garden will help to pollinate your fruit trees and grow better crops. But growing a mixture of flowering plants also helps you and your garden in other ways. The resources in the Bee Bundle will help you to:
attract beneficial predator insects that help to keep pests under control;
improve diversity in your diet by growing edible flowering plants under your fruit trees;
understand the amazing connections between fruit trees and the plants, soil, and microbes that grow beneath them;
choose flowering plants that are best suited to your climate;
add to your fruit tree collection to ensure every tree has the right polliniser "buddy".
Do you want to make your garden as bee-friendly as possible?
This planting guide for European honeybees and Australian native pollinators by Mark Leech is invaluable. It's a well-researched guide to the appropriate species to plant your climate is cool, temperate, humid, or arid.
This guide is chock-full of advice for creating bee-friendly gardens, urban areas, streetscapes, and rural settings. It includes a wide range of herbs, shrubs, and trees, both edible and non-edible.
The perfect companion to our ever-popular Guide to Edible Flowering Plants.
If you're passionate about protecting your fruit from pests and diseases the organic way, this is the bundle for you! Including 7 short courses, an expert masterclass and two comprehensive e-textbooks, you'll have access to all the information you need.