Autumn is a great time to review the process for planning your home garden to get maximum productivity over as long a period as possible.
We harvest fresh fruit from our orchard for 6 months (from late spring to late autumn), and it's easy to replicate this at home.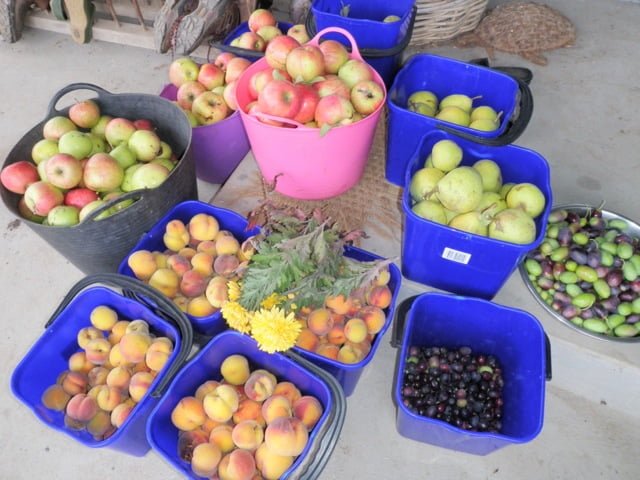 We also aim to have as much variety as possible every week, for two very important reasons. The first is to give some protection against the inevitable challenges that mother nature throws at us that might damage or diminish the crop, and the seconds is to provide as much nutrition as possible in our diet.
It's a pretty simple planning process:
For each fruit type (e.g., apples, pears, peaches) choose early, mid-season, and late varieties;
Map out the likely harvest dates of each variety in a calendar;
You'll then be able to see how many varieties you are likely to be harvesting each week over the season;
Adjust to suit your family, your climate, and your preferences (number of trees, amount of water available, etc).
When choosing the actual varieties, try to include some of the lesser known heritage varieties, like the very rare Kieffer pears in the photo above, or the hard-to-find Fragar heritage white peaches in the photo below.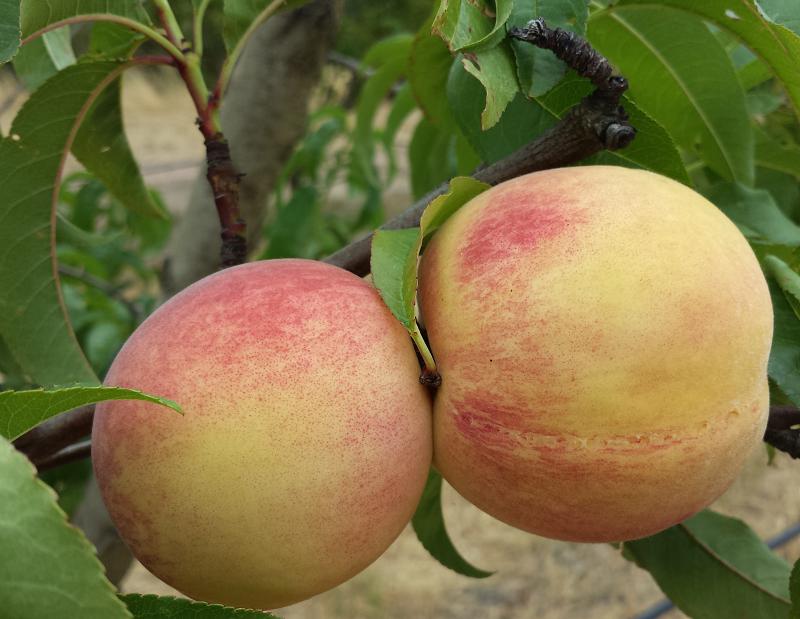 This can sometimes help to extend the season, but more importantly helps to provide more variety in your diet and biodiversity in your garden. It also helps to preserve some of these heritage varieties that might otherwise disappear.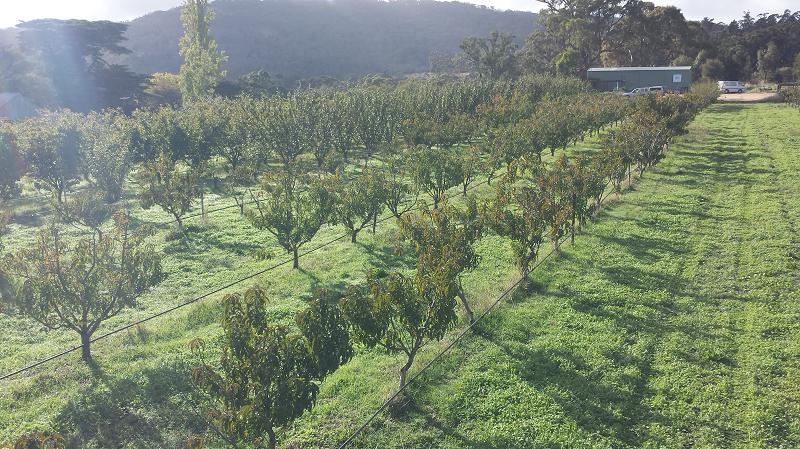 We grow at least 140 different varieties of fruit on the farm, and that's just in the orchard, not including citrus, figs, berries etc. in the garden. We're also constantly on the lookout for, and adding, new varieties.
That means that between late spring and late autumn there's normally at least two, and up to 15 or more different varieties of fruit available to eat fresh from the tree every week.
Most modern agriculture is heading more and more towards monoculture, whereas the system we've developed here on the farm is all about polyculture, variety, and biodiversity. It's based on many of the same principles as the permaculture system.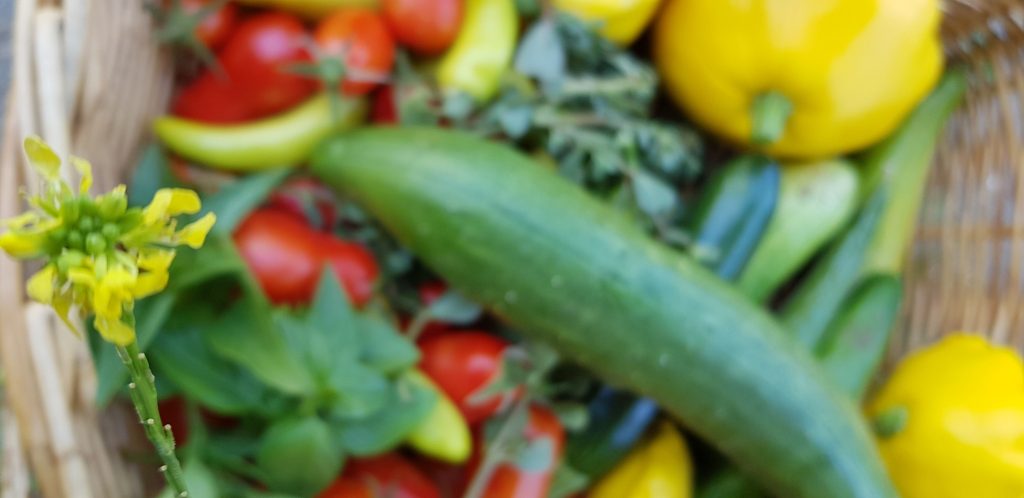 It's worked well for us for nearly two decades, ensuring we've harvested a constant supply of fruit every year throughout droughts, floods, bird plagues and disease outbreaks as well as a wide range of vegetables and nuts from the garden.
That's why this principle is the very basis of the Grow Great Fruit system that we teach, to help home growers replicate exactly the same system in your own garden and achieve true fruit security.