Estimated reading time: 5 minutes
Do you have a "go-to" fruit dessert?
In summer when we have an abundance of cherries, berries, apricots, and peaches in the garden, fruit desserts loom large in our lives.
But we're busy people (and, truth be told, not gourmet cooks), so when it comes to recipes, the simpler the better.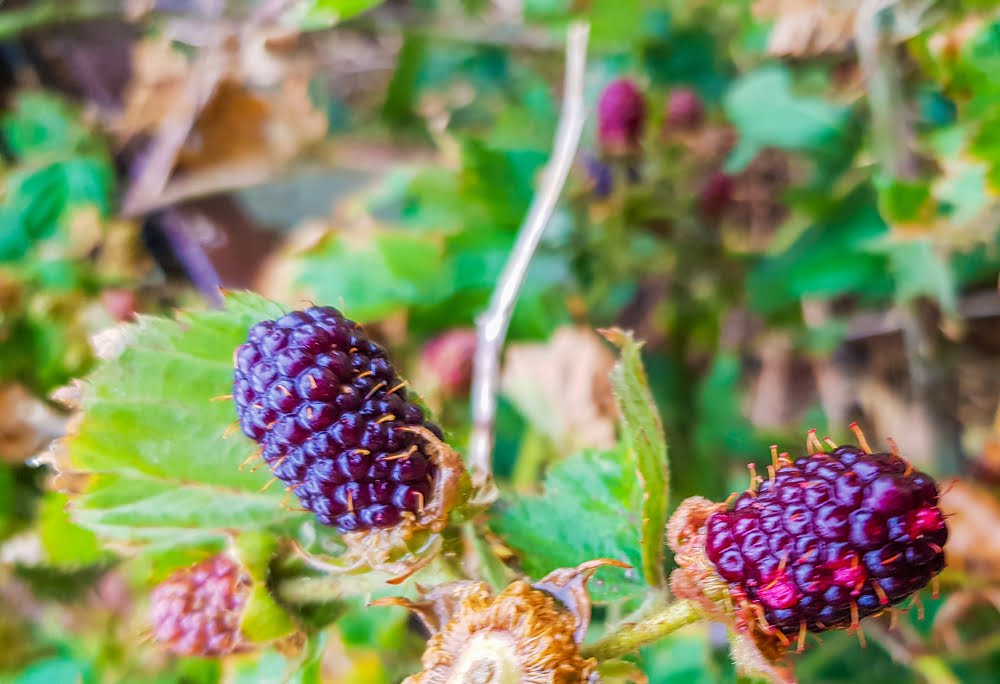 We thought we'd share one of our favourites. It literally takes about 5 minutes to prepare, is flexible, delicious, and is (just) fancy enough to serve to guests.
But we're also seeking inspiration…
We've literally had a version of this dessert every night for the last week.
It's good, but not so good that we wouldn't be happy to try something new.
If you have a favourite fruit dessert, please save us from ourselves and post the recipe in the comments below. We'd love a photo if possible, but without is fine too.
"Recipe" is even a bit too grand for what we're about to share, but that's only because it's so flexible.
The key is the sauce. We usually make it with berries, but you can substitute other fruit for this part of the dessert and it would still be amazing.
In fact, that's what we've done in the example we've shared in this blog (and it was delicious).
We're hoping we haven't built up your expectations too much (did we mention it's really simple?)
Let's start with the fruit.
If possible, head out to your garden and pick whatever fruit is ripe and ready to eat.
Berries are a perfect base for the sauce, but you can use anything you can get your hands on. (If you don't have anything ripe in your garden at the moment, you might want to revisit your orchard planning and get some early varieties planted or grafted onto existing fruit trees next winter. Have a look at this planning tool to help you figure out what to add.)
Preparing the sauce for your fruit dessert
1 cup raspberries, strawberries, mulberries – or a mixture
1/4 cup sugar (or more to taste if the berries are a bit sour)
If you're using fruit other than berries (like apricots, in the photo below), first cut it into smallish cubes.
Put the fruit and sugar in a small saucepan, and heat gently, crushing the fruit with the wooden spoon as you stir.
There's no need to add any water if you're using berries. The juice will come out of the fruit as you crush it, and the sugar will melt, to quickly make a quite thick and chunky sweet sauce. If you're using other fruit you may want to add a dash of water to stop it from sticking.
Gently simmer for a few minutes until the fruit is broken down but still recognisable.
Take off the heat and set aside.
Making the dessert
Sliced fresh fruit, at least 1/2 cup per person
1 cup yoghurt
1/2 cup cream
Chopped mixed nuts
Stone fruit is best to really celebrate summer, so think apricots, peaches, nectarines, any type of berries, or cherries. Honestly, you can use anything. Mango, bananas, loquats, and even orange is completely delicious.
We had some stewed rhubarb in the fridge, so we added that as well.
Nuts similarly can be whatever takes your fancy. We usually use a mix of walnuts, almonds, and pistachios (because we grow them or can source them locally), but just use your favourite nuts. You can also add seeds (sunflower, pumpkin, sesame) to the mix if that floats your boat.
You can either make individual desserts or if you prefer, make the whole thing on one platter and let people help themselves. We usually go with the individual bowls so there's no fighting over who gets the last spoonful.
Distribute the fruit evenly in the bowls
Pour over the fruit sauce to cover as much of the fruit as possible
Mix a little of the cream in with the yoghurt to make it nice and creamy
Put a big dollop of yoghurt on top of the fruit
Pour the cream around the edge of the yoghurt
Sprinkle liberally with the nuts
And then eat it.
We did warn you it was simple. As you're reading this you're probably imagining all sorts of modifications – please try them, take a photo, and then share them with us!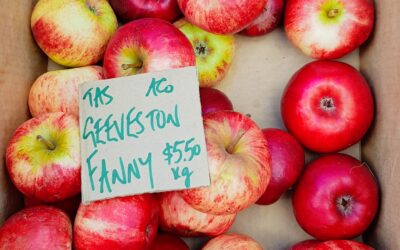 Making money from your fruit trees is easier than you think – and can also be a great way to help your community.
read more