Estimated reading time: 4 minutes
It's that time of year again. Your thoughts are turning to planting some new fruit trees, right?
And why not? It's a great way to improve your garden and increase your food security.
Winter is the right time for planting new trees. The trees are dormant and their roots are inactive, so they're at less risk of being damaged at this time.
The damage can happen at a few different stages. First when they're lifted from the soil in the nursery where they grew. At this stage, they're called bare-rooted, because their roots are literally out of the soil.
Next, they have to be transported. If you buy from a retail nursery the trees will have already been transported once, from a wholesale nursery. If you buy from a local grower (like us, at Carr's Organic Fruit Tree Nursery) where they are grown onsite, this reduces the number of times the trees need to be moved.
The last potential point of damage is when you're planting them in their new home.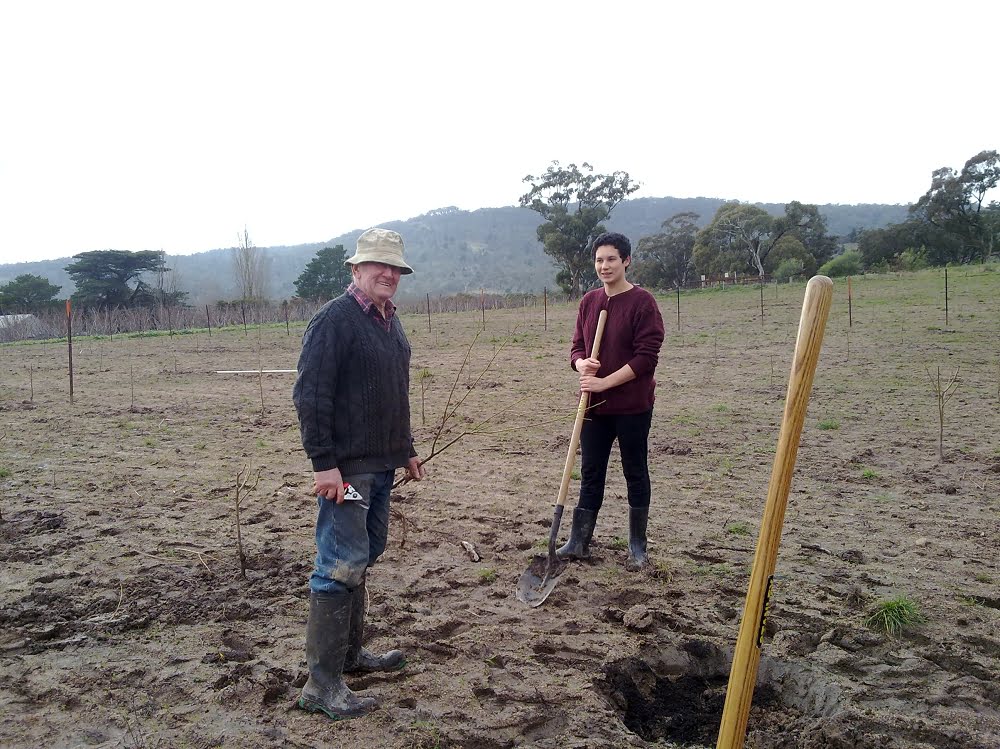 So much choice…
Choosing the right variety is exciting. But at the same time, it always seems to be a challenge, both for first-timers and experienced gardeners.
It's understandable, because you're cnhoosing between varieties you're not really familiar with.
You're probably not sure of when they'll ripen. You don't know if they'll suit your climate. There's the risk they might ripen at the same time as a similar fruit you already have in the garden, causing a glut you don't need.
You're not even sure if you'll like them.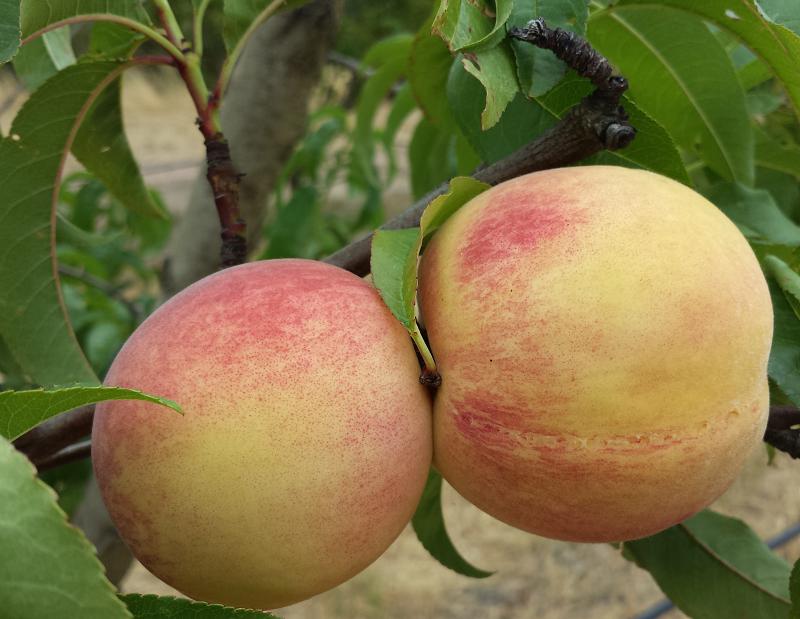 What are you aiming for?
We reckon the key to food security from your own backyard comes from growing a steady supply of fruit over the whole growing season.
Try to avoid having periods of glut and scarcity. Instead, aim to extend the harvest period as long as possible. It's also a good idea to aim for as big a variety of fruit as possible.
Truth is, you probably won't plant the right fruit trees at the beginning.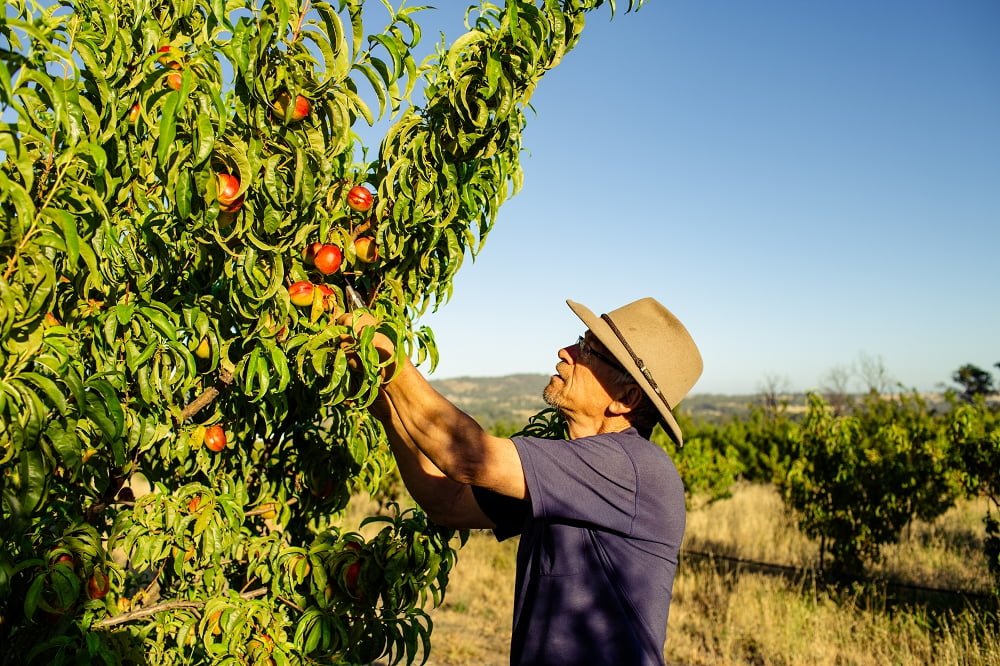 This is one of the reasons that fruit tree gardens are such a pleasure. Each autumn you get to review how your fruit trees did last summer. Did you get enough – and the right types – of fruit?
Then you can make new decisions to keep improving your garden every year.
It's a constant work in progress and an endless source of delight. It's easy to see why it becomes a life-long passion for lots of people.
How to do a garden review
An easy way to think about your garden review is to ask yourself a few questions:
How many months did you have fresh fruit available?
Did you have glut periods where you had more fruit than you needed?
Did you go through periods where you had to buy fruit because there was none ready in the garden?
Are you growing all your favourites?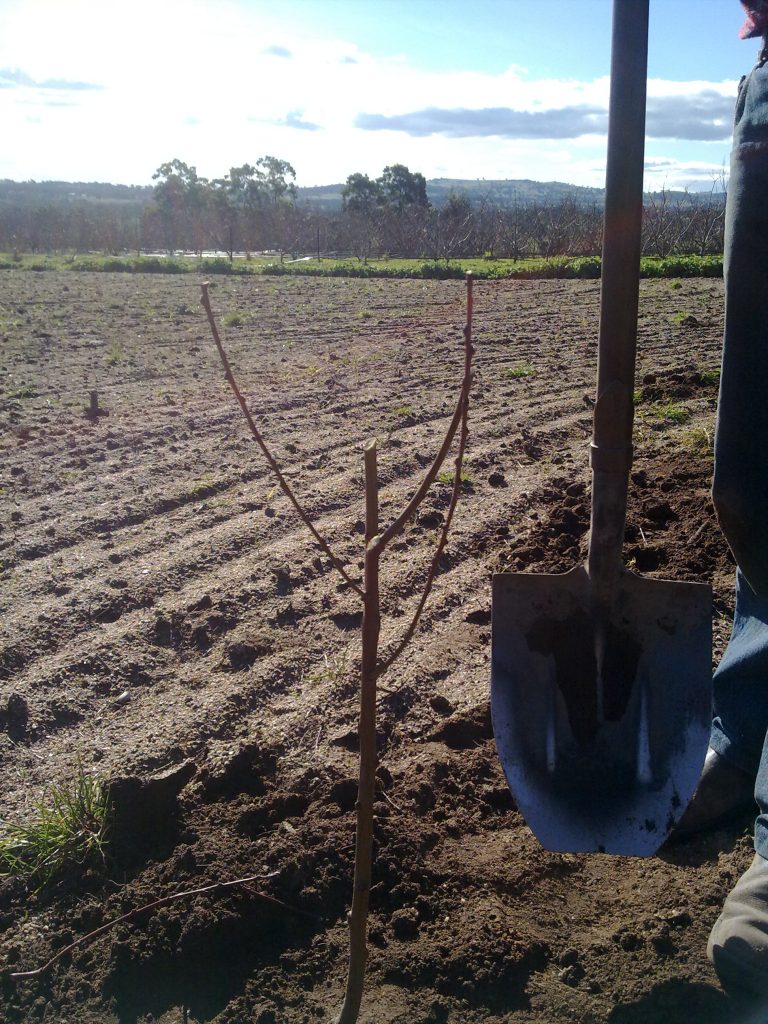 Your answers will give you a great starting point for making some choices when selecting new trees.
Having identified any gaps in your current fruit supply, look for varieties that will fill them. You might need varieties that will extend your season or ripen at the times when you are having to buy fruit. We've included a list of potential fruit (and nut) types to include in your garden in this blog.
If your answer to #4 was 'no', then you definitely should be aiming to add your favourite fruit types and varieties.
You might have to do some clever thinking around creating microclimates if your climate doesn't quite suit the 'favourites' that you'd like to plant.
It's one of the many topics we cover in our short course called Home Orchard Design, along with frost, chill factor, and tree placement, just to name a few.
Estimated reading time: 5 minutes If you're into fruit growing, there's a good chance you've also heard about permaculture. And if you haven't,…
read more