Estimated reading time: 3 minutes
Grubs in apples are scary and revolting – particularly if you only find half a grub, right?
There's the visceral disgust of biting into an apple and finding that something is living inside. But it also downgrades the quality of the fruit.
Apples that have been infected with Codling moth are much less usable, and less valuable for all these reasons:
the apples go bad quickly;
infected apples aren't suitable for long term storage;
they're more likely to be attacked by diseases (e.g. rots) and even other pests;
they can't be sold commercially if infected;
they look bad so you don't want to share them friends and family;
having to cut the affected part out before cooking or eating is very wasteful.
If the grubs have left the apple this can be even worse, as it tells you that the grubs were able to complete their life cycle and go on to breed again, perpetuating your Codling moth problem and increasing their population.
Codling moth action plan
Codling moth is one of the more challenging pests that fruit growers have to deal with. But don't despair, there is a way!
Here's our 6-step plan for preventing and managing them:
First, find out whether Codling moth are a problem in your area. If you already have them in your apples, this one's a no-brainer, but if you're new to fruit growing you may need to ask around other fruit growers in your area to find out if it's something you need to be prepared for.
Learn how to identify them. This is where the Grow Great Fruit program can come in very handy.
Understand their life cycle. Good organic pest management depends on knowing your enemy. Every pest (and every disease for that matter) has at least one weak point in their life-cycle when it's easy (or at least possible) to intervene. The aim is to interrupt their life cycle. You want to reduce the size of the population, and to reduce or prevent the damage they do. Over time you'll hopefully eradicate the problem. We run a free workshop to explain this principle in more detail.
Familiarise yourself with the many tools you can use against Codling moth – including trapping, banding, pheromone ties, chickens, predator insects, pruning, etc.
Decide which one will work best for you, and write your own Codling moth plan.
Conquer the Codling moth!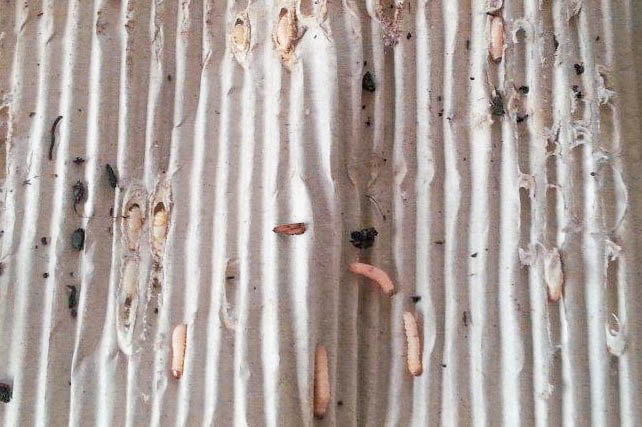 These steps are covered in more detail in the Conquer Codling Moth short course, which also includes a step-by-step process for writing your own plan.
If you already have Codling moth in your apples and are not taking active steps to control them, they're likely to get worse. Because they complete most of their life cycle inside the apple or hidden in the soil or the bark, they're not easy for predators to find.
Unless you intervene to stack the odds against them, in un-managed apple trees the problem tends to grow, so ignore them at your peril!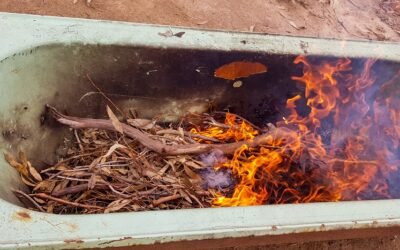 Making biochar in a bathtub is a quick, easy, and free way to produce an incredibly powerful soil health additive.
read more