Estimated reading time: 4 minutes
If you follow us on Facebook or Insta, you've probably seen some of our organic fruit-growing videos. We've been making them for years, right from back in the day when we were still known as Mt Alexander Fruit Gardens.
If you have, you'll know that they're very rustic. We don't aim for our videos to be super-professional. We're definitely better fruit growers than we are videographers.
We don't usually follow a script. We say "um" quite a lot. Sometimes the sound is a bit ropey (like in this video about what to expect in the garden in spring).
Making videos outside can be risky, to say the least. A bit of wind for example can make a massive difference to sound quality.
But most of the time, that's where we are. It's also where all the good stuff happens that we want to share with you.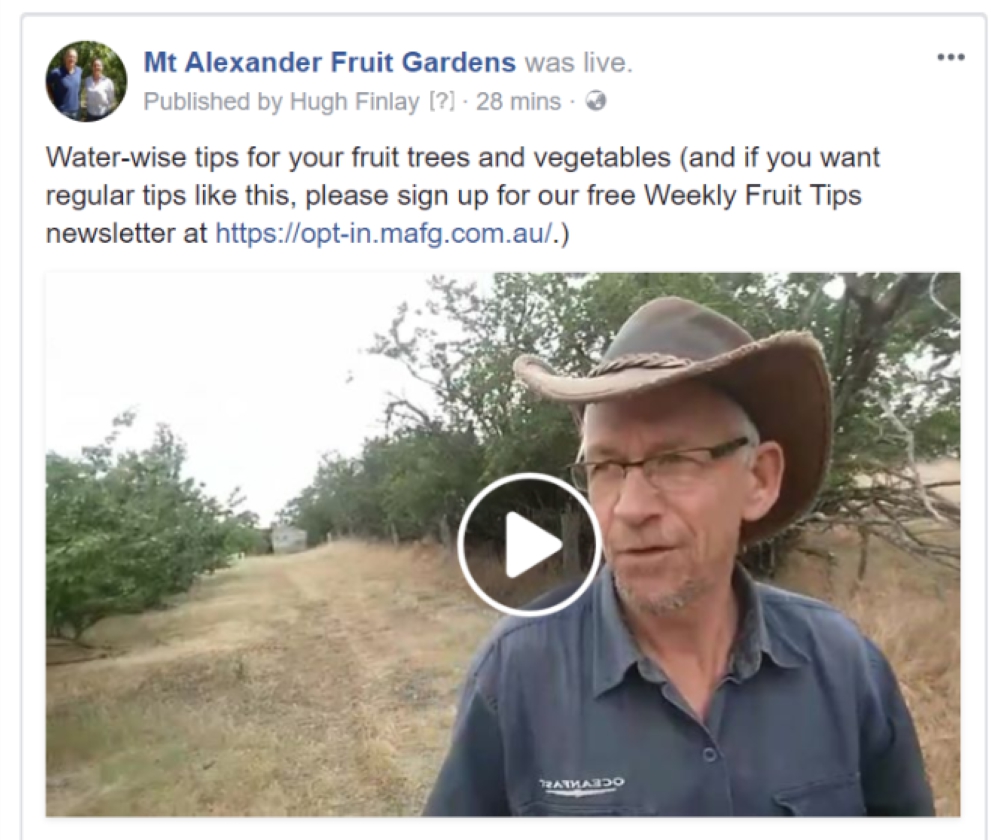 Not only are we pretty terrible filmmakers, but we also really don't like filming ourselves.
So, why do we put ourselves through the mild torture of videoing ourselves regularly when we could be quietly going about the business of growing organic fruit?
The importance of organic fruit growing
We've been teaching organic fruit growing for a few years now. One of the things we wanted to achieve when we started was influencing how people approach food.
We're all about encouraging people to grow their own, improve the soil, reduce food miles, and have a lighter footprint on the planet.
We mainly work with people at the very small-scale backyard level of food growing. But we're also really influenced by what happens on a bigger scale.
We clearly remember a local event we were invited to. One of the drawcards was the 'sustainable' food supplied for morning tea.
In fact, every item on the table was imported, out of season, or highly processed. And there was no organic or regenerative produce at all. Food miles were clearly not front-of-mind. The organiser's version of 'sustainable' was to include some fruit and a couple of salads alongside the highly processed deep-fried offerings.
We could have wept.
Why does local food matter?
There are so many benefits that come from growing at least a small part of your own food. If you're buying food, it's great to think about whether it came from an organic or regenerative farm.
The simple choices we make are incredibly powerful.
They can make a real difference to your health and well-being, and the health of the planet. Our choices teach our kids to think about where food comes from. Buying local and in-season can also have a positive impact on your family budget.
We're pretty passionate about it and keen to share the message far and wide.
But we're also committed to making fruit-growing info easy for people to access, free, and not too hard for us to produce. Hence, lots of home-made videos!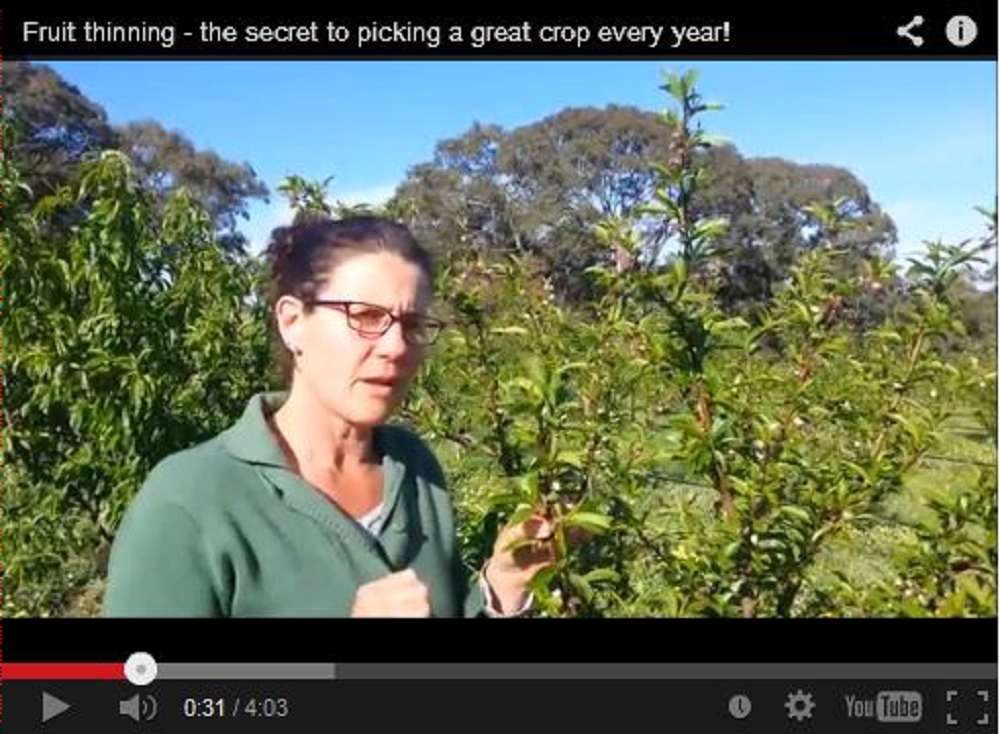 Video is an easy way for us to provide quick information. It touches people in a different way and helps us get the fruit-growing message out there more effectively.
It lets us bring people onto the farm without actually bringing them all onto the farm.
So yes, our social media feed is likely to remain full of our home-grown videos into the future. Follow our channels to see for yourself in real-time what's involved with producing your food.
You'll also see that with the right guidance organic fruit-growing is really not that hard. If we can make videos, you can grow fruit!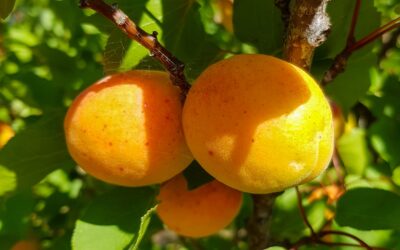 From pruning to picking, here are the top 10 topics to help you get a successful harvest from your fruit trees.
read more