Free webinar
Learn the 5 Key Steps to Growing Your Own Delicious, Healthy Fruit WITHOUT Using Any Nasty Chemicals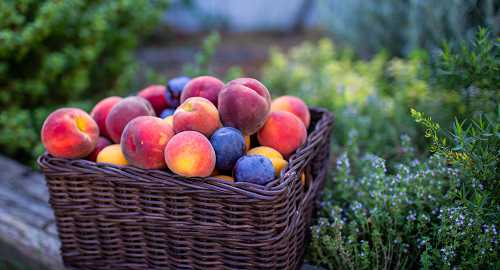 Live Webinar (monthly)
Get your fruit tree questions answered in person. These monthly sessions have limited spaces available and fill quickly, so reserve your spot today. 
---
Daily Webinar (recorded)
Can't wait? Watch a recorded session and we'll answer your questions by email. Limited times available, so get in quick!
Do you wish you knew more about fruit trees?
Are you uncertain how (or when) to prune your trees? Not sure why you don't get fruit, or why the leaves on your trees look awful?
Maybe you can see bugs on your trees, and don't know if that's a good thing or not!
Don't worry, you're not alone. Caring for fruit trees doesn't come naturally, even to experienced gardeners.
There are so many things that can go wrong. Lack of fruit, or fruit that's spotty or bug-infested.  Confusion about pruning and how to stop trees getting too big. Not being sure if your fruit trees need more water—or maybe less….
In this free workshop, we'll show you the answers to these problems (and many more).
It takes just 90 minutes and includes actual examples of common problems that gardeners experience every day.
We'll even answer your specific fruit tree questions!
By the of this workshop you will:
Feel much more confident that you know the basic steps to follow
Understand how to feed and water your trees
Have learned a simple, foolproof, pruning system
Know how to protect your fruit from common pests and diseases.
Get your questions ready, and sign up today!
Meet the presenters
Hi there, we're Hugh and Katie Finlay, and we've been growing organic fruit commercially on our small-scale family farm for 20+ years. Through years of experience growing fruit in all conditions, we've created the Grow Great Fruit organic fruit-growing system.
Hugh's expertise includes fruit tree nutrition, irrigation, and protecting trees from pests and diseases.  He's a certified 'soil nerd' with a deep interest in compost and soil health. Hugh enjoys helping people get the most from every fruit tree in their garden.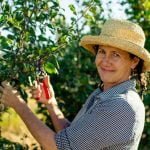 Katie grew up on the family farm she now runs with Hugh. Her passions include pruning, grafting, and fruit preserving. She has a deep interest in tree-ripening fruit to get sensational flavour. Katie loves teaching people how to prune with confidence.