Estimated reading time: 5 minutes
As an orchard kid, I (Katie) grew up familiar with the concept of grafting. I knew that all the fruit trees in the orchard had been grafted, but until I decided to take up the orchard business almost 20 years ago I had no idea how, or why.
Nor did I realise that grafting has been around for literally thousands of years. In fact, it's one of the oldest horticultural practices known.
Since coming home to the farm I've had the chance to learn these truly ancient skills from my Dad, Merv (that's him above).
For the last 60-plus years, Dad's been growing his own trees for the orchard. He's also frequently "top-worked" trees, which means changing the variety of a mature tree. It's been an amazing opportunity to learn from a master grafter.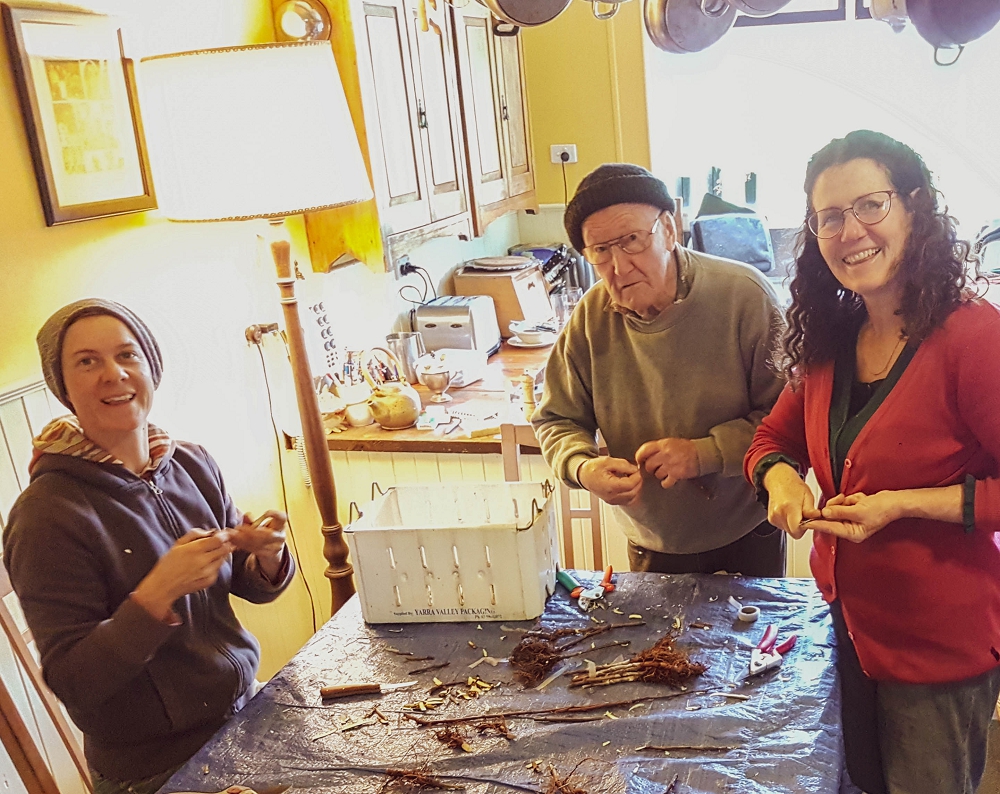 Hugh and I started a replanting program for the orchards when we came home to the farm. We've planted literally thousands of fruit trees in that time – all of which were grown in our on-farm nursery. It's saved us thousands of dollars and allowed us to continuously improve the orchards.
It's also given us the chance to learn and practise all the skills to grow our own rootstocks and graft the varieties we wanted to grow in the orchard.
We've also been able to teach others these skills, which is very important to us. Growing your own trees is an important part of our Grow Great Fruit teaching program.
Why we started the nursery
However, if you can't grow your own fruit trees for some reason, the next best option is to buy your trees from a local nursery.
There's less need for an on-farm nursery to grow trees for the orchard these days. The orchards are all replanted and we've handed over management of them to the next generation.
However, we didn't want to lose the asset, so we turned it into a small business called Carr's Organic Fruit Tree Nursery. It's a family affair run by me, my sister Liz, and our dad Merv.
Over the years we've built up a pretty good collection of fruit varieties on the farm, about 150 at last count! One of the things that makes our nursery different is that we have personal experience with growing a lot of them. This means we're able to provide fairly reliable info about them to people who buy our trees.
People want to know how well they grow in this climate, when they're usually ready for harvest, and what pollinisers they need, for example.
Growing our fruit trees from scratch
We also grow our own rootstocks from seed and cutting. One of the key reasons for doing this is that the trees we're growing from scratch are more likely to suit this climate because they've been grown here.
As a side benefit, it also makes our nursery a very low-risk and low-capital business because we don't have to buy rootstock trees.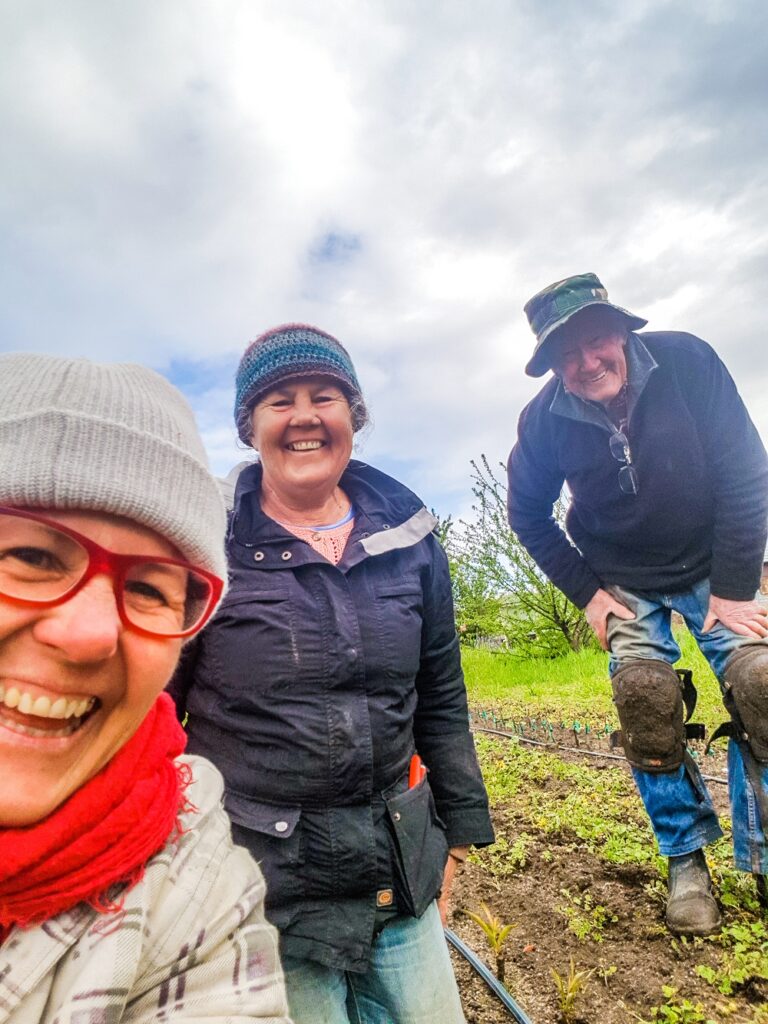 Why we decided to start the nursery
The main reason we decided to start a nursery is that we love growing trees! We just couldn't resist the opportunity to learn the nursery business from Dad, while he's still active and interested enough to teach us.
Another big appeal is knowing that we're helping to preserve some of the older heritage varieties. Many old varieties are hard to find and in danger of disappearing completely in favour of more modern mass-produced varieties.
Trees are available for sale online from April to June – here's the link to see what's available. While you're there, check out the details for our Farm Open Days when you can pick up your pre-ordered fruit trees.
We also try new stuff all the time. We've been experimenting with growing our own citrus rootstocks from seed, and learning how to graft citrus trees.
Being evergreen, citrus are grown quite differently from deciduous trees. Our cold, hot, arid environment in central Vic is also not a traditional citrus growing area.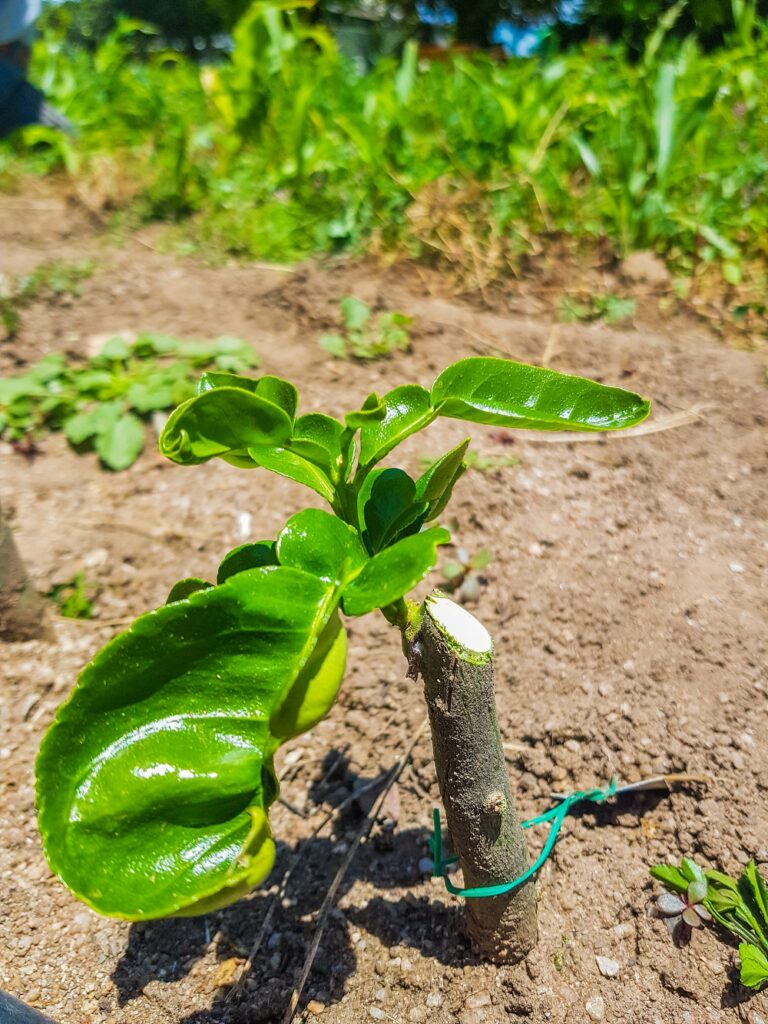 So far it's been a lot of trial and error. It took us a few years to get to the point of actually having a Harcourt-grown citrus tree to sell, but it finally worked! This is one experiment we'll definitely persist with.
From little things…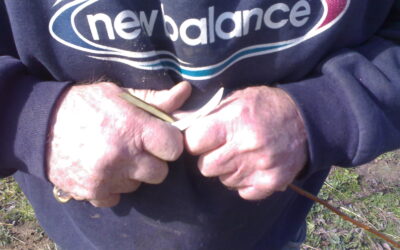 A good grafting knife (and knowing how to keep it sharp) sets you up for grafting success as much as the techniques you need to master.
read more