It's so nice when things work as they're supposed to!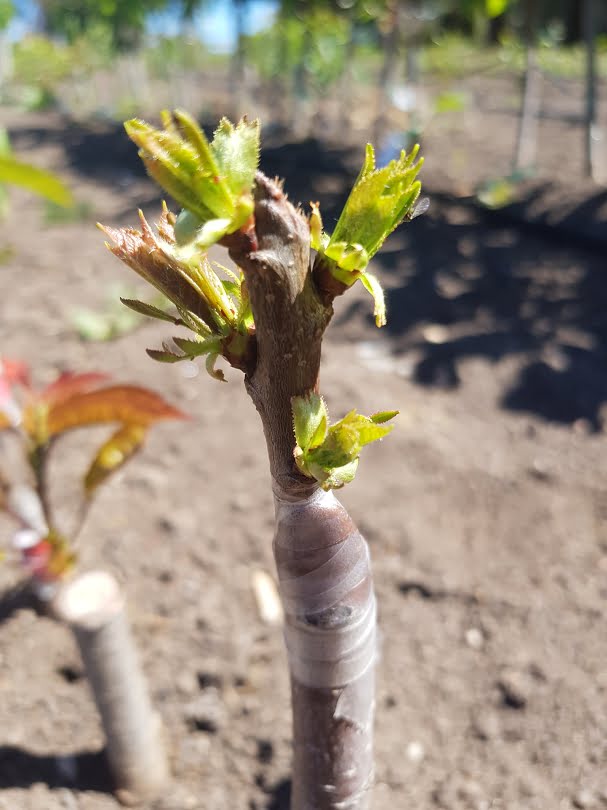 The grafting in Carr's Organic Fruit Tree Nursery finished a few weeks ago, and now we can see whether it worked or not. Excitingly, most of them did!
This is always a time of some trepidation, as we're faced with irrefutable evidence of the quality of our grafting technique.
While our mentor (and Katie's dad) Merv is always there teaching and advising, he's handed over the actual grafting to us – so there's no hiding any more. The success or failure is ours to own!
So it's incredibly gratifying to see that our success rate this year was actually pretty good, and definitely better than last year!
Spring is also when we get confirmation on whether last summer's budding was successful. We always check whether the buds appear to have "taken" before we cut the rootstock back to the bud in late winter, but you're never really sure until you see this: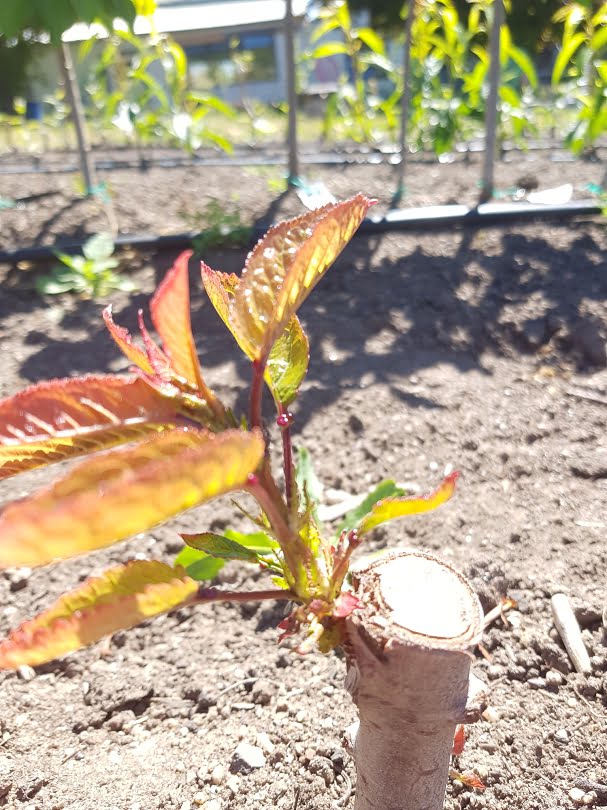 It's also a good time to check whether the establishment pruning you did in on your young trees in winter has produced the desired effect.
The point of making a heading cut (as we describe in Pruning Young Fruit Trees) is to create new branches, in the desired location in the tree.
And here's an ideal result, where the three shoots directly below the cut have all started growing, creating three new branches in this young cherry tree exactly where we want them.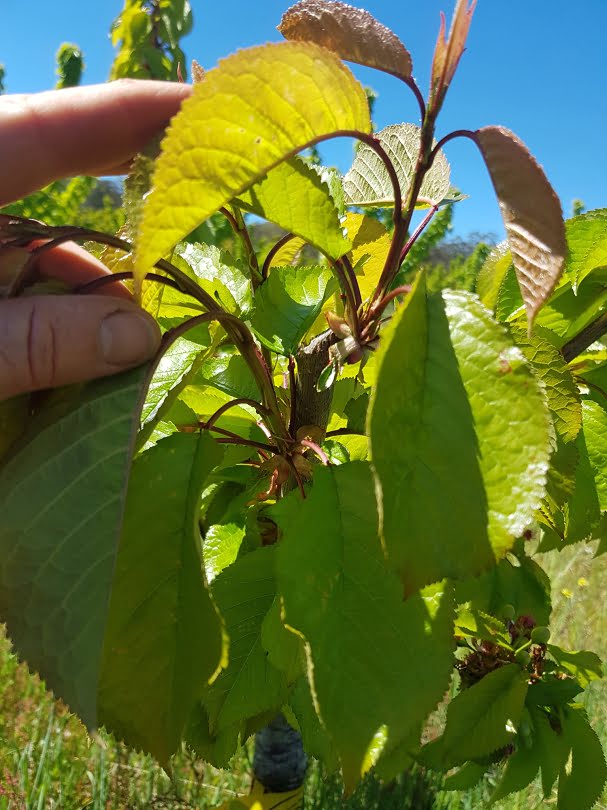 Success is so satisfying!