Welcome to the complete organic fruit growing resource centre
You'll find more than 60 short courses and e-books to support your rapid journey to becoming a confident fruit grower. You can also access our free resources by clicking on "Free Stuff" in the Course categories box.
Altogether, the courses make up the complete Grow Great Fruit system. If you want to become a pro fruit grower as quickly as possible, the Grow Great Fruit Home-Study Program may suit you better.
The short courses cover all fruit growing topics—the focus is on results, and helping you turn enthusiasm and effort into reliable and delicious crops of fruit, every year.
The courses have between 6 and 20 units. No matter how you prefer to learn—reading, doing, listening—you'll find articles, audios, worksheets, videos and interactive hands-on activities to suit you. When you select and buy a course, you'll get instant access to all the units in that course.
Any queries, please get in touch here.
Happy growing. Hugh and Katie :)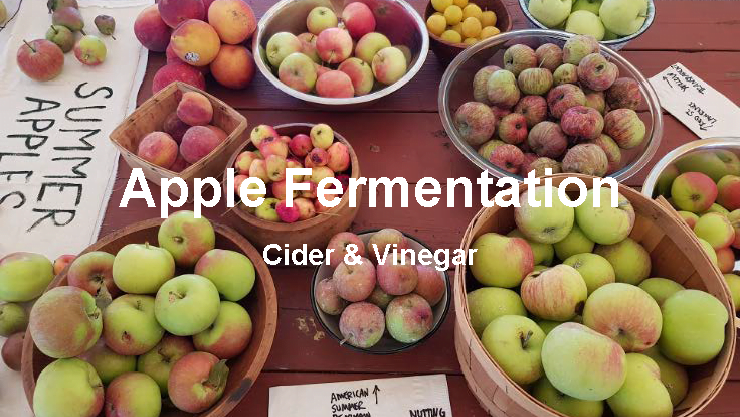 Get the theory and practice of turning a glut of apples into a range of drinks that can be enjoyed by kids and adults alike.
Do you grow or forage apples? Would you love to learn some new ways of converting your harvest into a range of delicious—and health giving—products?
In this 1.5-hour Masterclass, guest expert Paul "Speedy" Ward shows you how to turn your apple crop into juice, cider, apple cider vinegar, and shrub.
He explains easy-to-use techniques that don't need loads of expensive equipment, because this Masterclass aims to return the lost art of cider and vinegar making to the home-grower, where it belongs.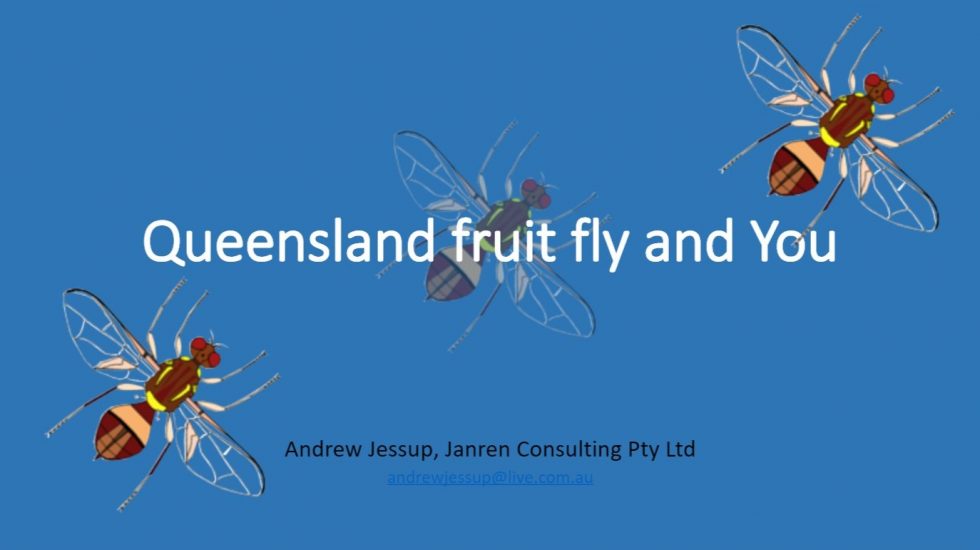 A masterclass presentation by Andrew Jessup
Is your fruit being damaged by Queensland Fruit Fly (QFF)? Are you completely confused about traps, sprays and nets? Are you sick of losing your crops to this destructive pest, or afraid of the threat of fruit fly in your area?
In this 1.5 hour online Masterclass, guest expert Andrew Jessup will teach you everything you wanted to know (and a few things you'd probably rather not know) about QFF.
By the end of the class you'll be armed with a toolbox of simple and effective strategies to protect your fruit and vegetables.
Imagine fields of flowers under your fruit trees ... what a beautiful addition to your garden. But did you know that flowering plants can also help you have a healthy gut, healthy soil, healthy trees and happy bees?
In this 2 hour Masterclass, guest expert Dr Christine Jones explains the truly amazing connections between fruit trees and the plants, soil and microbes beneath them— and your gut health.
Despite minor technical issues (for example the sound is a bit ropey for the first few minutes), Christine delivered a wonderful presentation that warrants repeated viewing. Highly recommended!
Imagine ... it's possible to heal our agricultural soils.
What would that look like? What ecological processes would we need to activate? What practices would be required? Where would we start and how would we know we were making progress?
In this 90 minute online Masterclass (plus some incredible extra resources), guest presenter Dr Christine Jones explains exactly what soil needs in order to thrive, have high water-holding capacity and support highly nutritious crops and pastures.
Dr Jones is an acknowledged world leader on this topic. This Masterclass is a rare opportunity to spend a couple of hours hearing directly from Christine about soil fundamentals, and then delve deep into the detailed written answers Christine supplied after the live event.