It's been over 5 years since I've picked a fresh peach from Mount Alexander Fruit Gardens, but having Katie and Hugh in my home takes me right back to the orchards.

I'll never forget my first day working at the farm on my first visit in 2010, coming from the busy restaurant world in San Francisco, I thought what could be better than working on a farm with fresh organic peaches and cherries and eating them at my leisure? I remember looking out the window as we drove up seeing bright green-leafed cherry trees with hundreds of little red pops of colour, I couldn't wait to get a bite.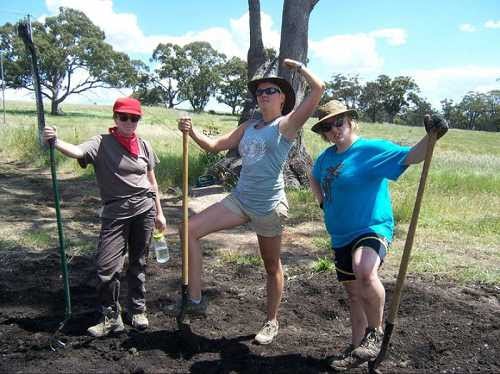 After settling in and getting a good night's rest I got ready for our first day's work putting on my best new 'farmer's clothes' and new leather Aussie hat I had just purchased. What could be my first task, I thought, picking cherries, peaches or plums fresh for market? I couldn't wait to jump in and experience true, organic farming.

Then came our first job assignment, grabbing onto branches above our heads and shaking earwigs out of the unripened cherry trees. It was then that I also figured out that even the earliest fruit on the farm was still a month away from being ripe enough to eat. I swallowed the squeamish "eeek" feeling that came over me as well as any hopes I had of chomping on a juicy peach that day and carried out the task.

I remember going to bed that evening frantically checking for earwigs in bed after every little tickle, thinking this is not what I signed up for.

After a few more days of branch shaking, manure shoveling and trunk taping (for pests), I found myself asking more questions and being more and more curious about the processes of organic farming. After weeks the curiosity turned into fascination and I found myself excited every morning to get started with the day. Seeing the fruit slowly get bigger and watching our hard work pay off was completely addictive.

Katie and Hugh were so patient in guiding me through all of my amateur farming questions and continued to introduce me to all their different organic practices, as well as local farms around them.

After my working visa expired, and finally chomping on a juicy peach, I came back to the United States and continued working on farms. A few years later when the snow came I returned to Australia to work for Katie and Hugh for 3 months and expanded my knowledge even further.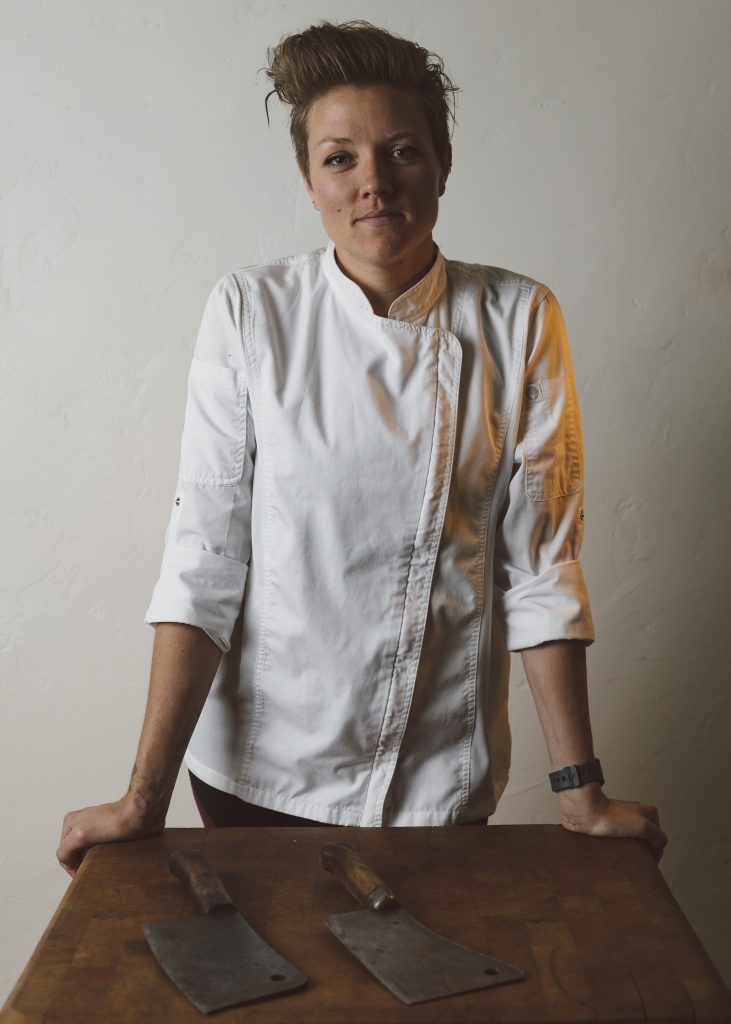 Since working for Katie and Hugh my interests in farming have been nonstop, evolving from fruit trees to vegetables, flowers and eventually animal farming.
Working on animal farms domestically and internationally while fine-tuning the craft of whole-animal butchery has led me to where I am today. I have grown to combine my culinary background with farming to find my passion in butchery and the teaching of ethical meat eating.
I recently relocated to Steamboat Springs, Colorado where I will be teaching whole-animal butchering at the local college, connecting small farmers with the restaurant community, and running a small business – Laura the Butcher – providing artisanal meat and cheese platters to the Steamboat Springs community.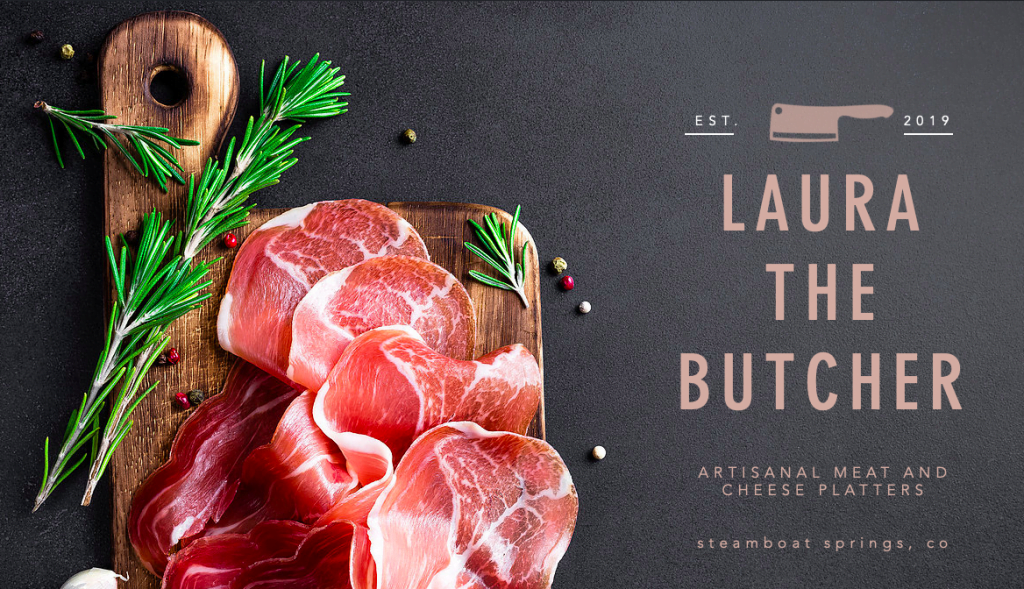 To finally get to the point of being ready to launch my own business feels incredible.
Cheers, Laura