We had the pleasure a while ago of visiting Sunny Creek Organic berry farm in Gippsland, and spent a happy afternoon touring the farm and picking berry farmer Phil's brain.
Not that we're planning to start a berry farm!
But we've grown raspberries before and know what a successful, in-demand and high-value crop they are, and we think berries would be a perfect add-on to the mix we've got going here at the Harcourt Organic Farming Co-op.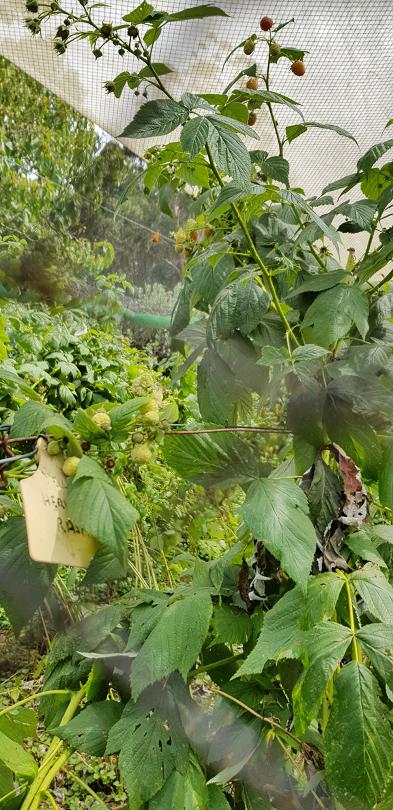 So we were very interested to see how the experienced folk at Sunny Creek have overcome some of the problems we ran into with the berries, and boy, did we learn a lot in one short afternoon!
First, berries need sun-protection or they get sunburned. We thought this only happened on super-hot days with a scorching hot north wind, but in fact it can happen at much lower temperatures. Interestingly, it can also take weeks for the damage to show up, which maybe explains why in our few short years of berry growing we didn't always realise when sun damage had occurred.
The good news though is that this problem is almost completely alleviated with shade protection (like shade cloth). So, lesson 1—include shade cloth covers in the design from the get-go!
Another topic we were interested in was disease control. One of the big problems we encountered when we grew raspberries was Phytophthora (a fungal root-rot disease), so we were particularly interested in solutions, and we came away with a much better understanding.
For example, we discovered that raspberries are prone to a raspberry-specific strain of Phytophthora. This means that a patch of ground where we used to grow peach trees that were affected by Phytophthora may be more suitable for raspberry growing than we previously thought—hooray!
We also learned that:
Some varieties of raspberries are more resistant to Phytopthora than others;
Brambles don't get it at all;
Mounding the soil helps;
One of the biggest risks of infection is from the public!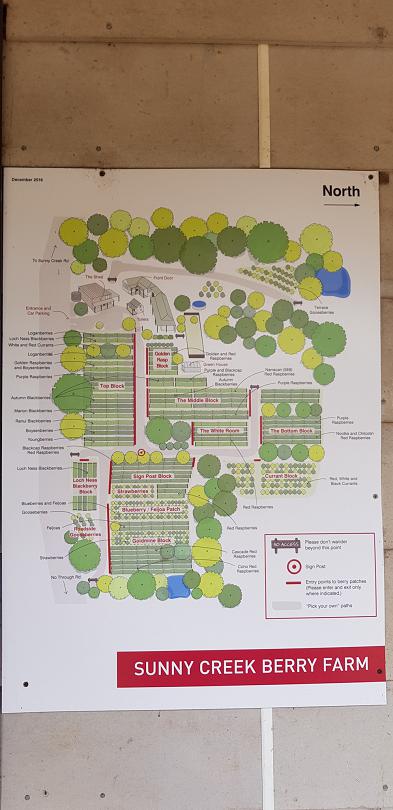 We also learned about nutrition, seasonal care, pruning, variety selection, running the pick-your-own operation, marketing, and value-adding!
Field trips to fellow farmers are one of the fastest and most useful ways to learn new things about farming in a short space of time. We know from experience how busy farming life is, and so are incredibly appreciative when farmers like Phil give so generously of their time to share their knowledge and expertise.
So next time you're over Trafalgar South way, pop into Sunny Creek Farm and pick some amazing organic berries and tell Phil that Hugh and Katie sent you!
And if you're interested in starting a berry enterprise in central Vic and joining the Harcourt Organic Farming Co-op, please find out more here and get in touch!