We're often asked how much fruit you can expect to pick from a fully grown tree, particularly when people are planning their garden and trying to decide how many trees they need to supply their family's fruit needs.
Summer is a good time of year to answer the question, because we have the chance to actually measure (as oppose to guess!) how much fruit a tree can produce.
Ella is picking from a 10 year old 'Anzac' heritage white peach tree, grown as a vase, and re-grafted onto what was originally grown as a 'Goldmine' white nectarine tree. It's quite mature and at its full size.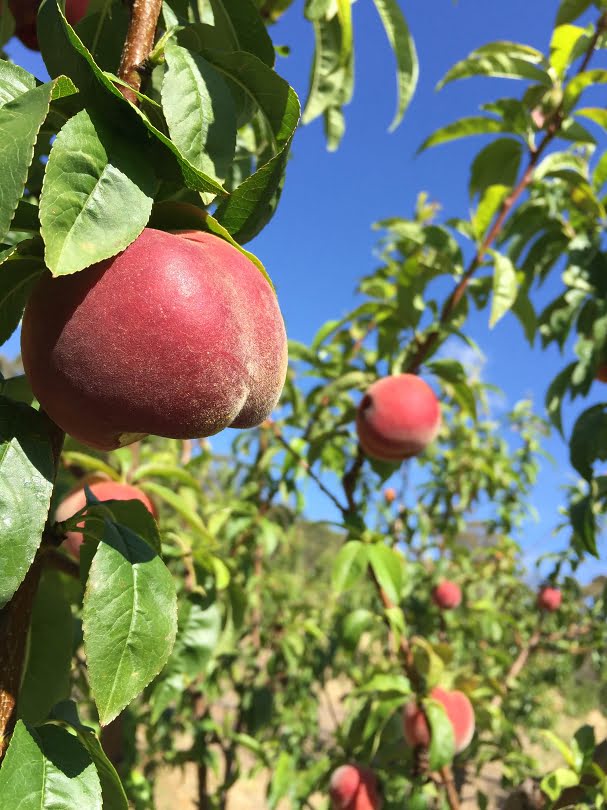 You can't see the full tree from this photo, but a vase-shaped tree normally has 6-10 limbs; this one has eight.
Anzacs are notorious for being small fruit, so they need really hard thinning. These trees were thinned hard, but had a touch of leaf curl early in the season which slowed the growth of the fruit early on, and because Anzacs are such early ripening fruit, the result is that the crop is quite small this year.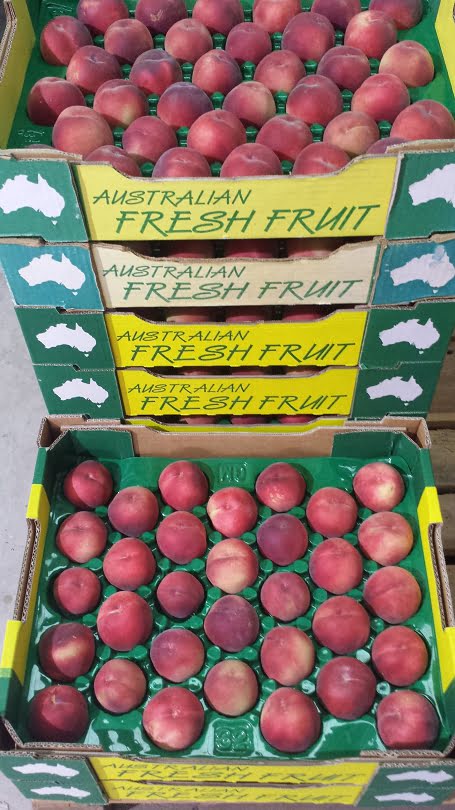 It's a good idea to pick them into trays like this to protect the fruit after picking, and a tray of small fruit weighs about 2.4 kg. 
From this tree we picked an average of two trays to the limb, which works out to about 35 kg for the tree. About 1/4 of those (or 9 kg) were second grade (the birds had got into them…).
Plus, when we picked up all the damaged ones from the ground there were about another 4 kg that were too damaged to use (but if we'd got to them a day or two earlier some would probably have been good enough for jam or drying). These go to animal food (cows, geese, pigs …. whatever you have access to), or into the compost.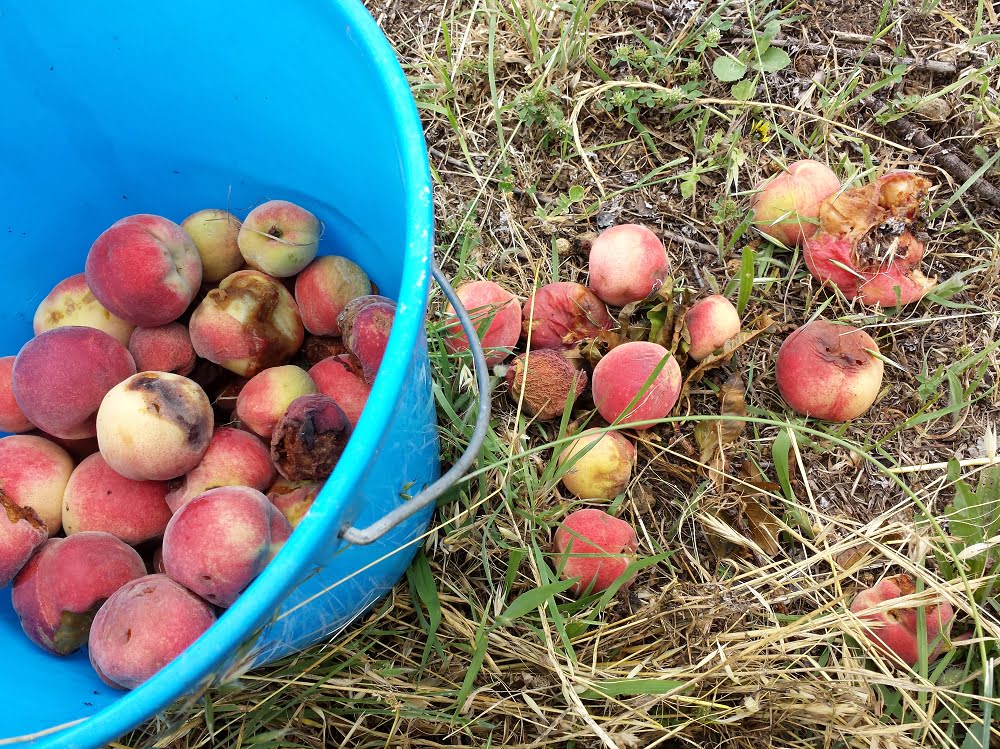 So, altogether this tree yielded 39 kg of fruit, which is pretty typical for a large mature peach tree.
You can soon see why it doesn't take very many healthy trees to provide a year's supply of fruit for your family.
If you want to find out more about the correct time and technique to pick your fruit, check out Fruit to be Proud Of.