This is a dumb question, because the answer is obviously 'there's no such thing as too much'. The health of our planet depends on it, healthy farming systems depend on it, your garden depends on it!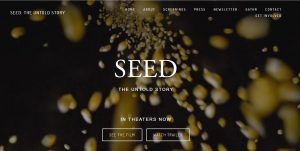 Last week I was lucky enough to be asked to sit on the panel to discuss the profoundly beautiful (and profoundly depressing) movie called 'Seed: The Untold Story' at the Environmental Film Festival Australia (EFFA). If you get the chance, see the movie, it will move you (and hopefully inspire you to learn how to save seed!).
The movie is about the shocking and rapid loss of biodiversity within our food systems (more than 90% of some varieties of vegetable have already disappeared, for example), the risks that poses for our food supplies, and the heroic efforts some groups and individuals are making to save our seed heritage.
Diversity is one of the guiding principles of our farm – we strive to achieve ever greater diversity in our crops (the number of fruit varieties we grow); the weeds and understorey plants in our orchards; the number of species of insects, birds, and other animals on our farm; and the microbes in the soil. We're very aware of how vital this is to the health of the organism that is our farm.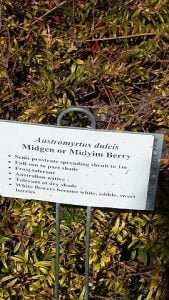 But we limit ourselves to growing deciduous fruit, because we're also aware that it's going to take another lifetime to really get good at just doing that, and there's a risk in spreading ourselves too thin of doing lots of things badly.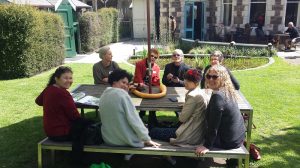 So when I visited the beautiful garden at Heronswood with the family the other day, I was buying for our garden, not the farm. Heronswood is a wonderful multi-site nursery that specialises in a huge diversity of heritage food plants, and it was extremely difficult to not buy everything I'd never heard of (or had long lusted after) to bung in the garden!
I contented myself with the following list:
passionfruit
goji berry
pecan tree
samphire
choke berry
Now, to find somewhere to plant them….