Helping new growers get started has always been part of our farm. Sometimes it happens even when that wasn't what we set out to do!
Of course, it hasn't all been accidental. We started the Harcourt Organic Farming Co-op intentionally to provide a pathway into farming for new growers.
Likewise, setting up the Grow Great Fruit program was created with purpose. It's our way of helping backyard growers become successful with their fruit growing. Many of them think of themselves as urban (or small-scale rural) farmers.
But during our farming journey, we've also influenced a number of other young people who had no intention of having anything to do with food production when we met them.
Only after getting some hands-on experience in growing food for the first time did they start to change their thinking. Growing, farming, or otherwise producing food started to become a career option.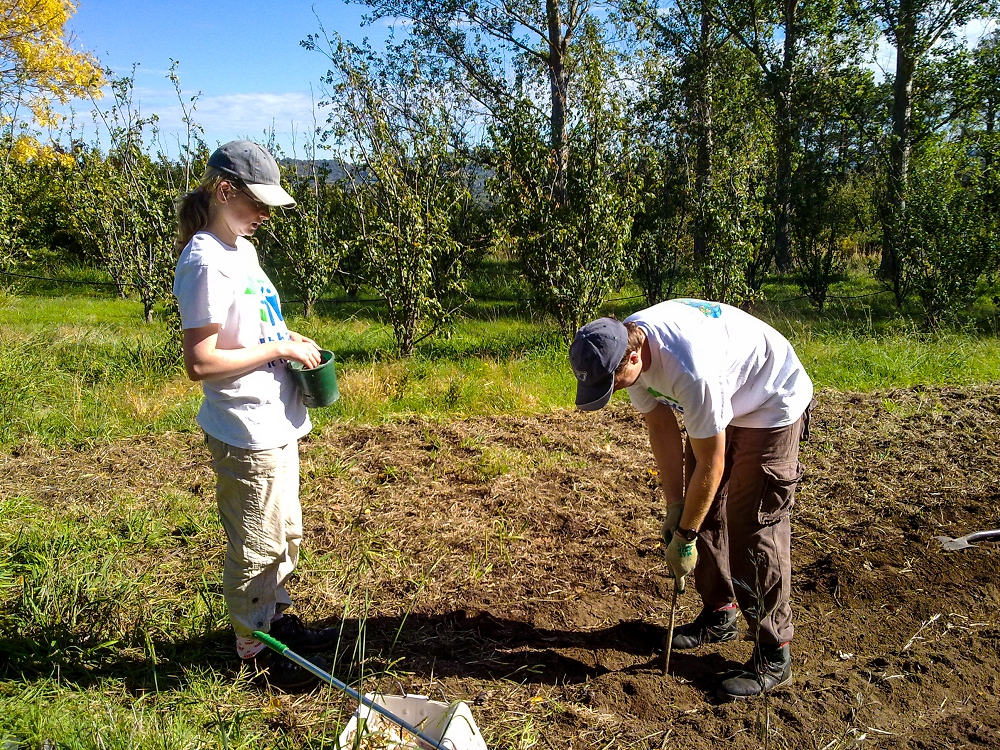 WWOOFers getting switched on to food growing
We were involved for many years with the WWOOFing program when we were growing fruit on a commercial scale. WWOOF stands for Willing Workers on Organic Farms.
We've hosted dozens of young people on the farm, and (almost always) loved the experience. In fact, we've stayed in touch with many over the years and have even been to a WWOOFer wedding!
To be honest, most WWOOFers were not interested in farming when they first arrived at the farm. They were traveling around Australia and looking for authentic experiences or cheap accommodation, or trying to qualify for extended visas.
We've never actively tried to convert them to becoming new growers, but we've never tried not to, either!
Our secret plan to switch people onto farming
For many WWOOFers, staying with us has been their first experience on a farm. Many have never grown their own food, touched a fruit tree, or seen a cow up close.
The lifestyle doesn't suit everyone, of course. A lot have stayed a while, diligently done their work, and gone back to their lifestyle of takeaways and supermarkets.
But it's hard not to be influenced by "doing" stuff.
Being able to experience first-hand the work, joy, and satisfaction of growing your food and eating home-grown food is unbelievably satisfying. Many young people have had their lights switched on, and it's a beautiful thing to witness.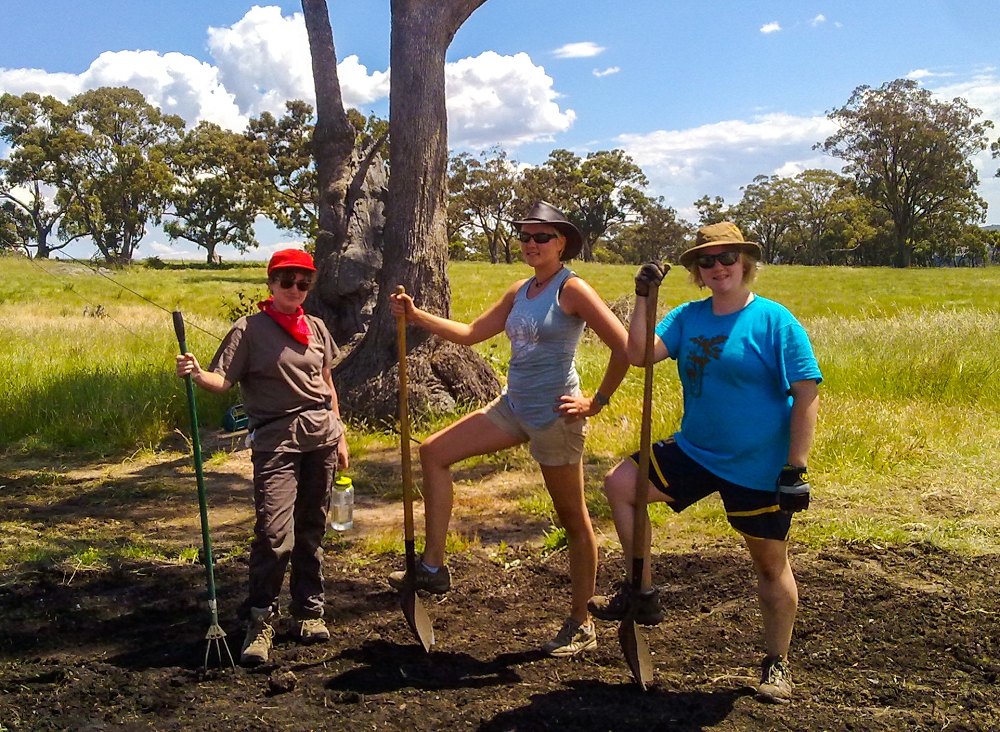 From WWOOFer to new grower
Laura first visited the farm with her friends Melissa and Kirsten in 2010. It was the year of the great floods that killed our cherry orchard.
It started like any other season, and the girls got lots of experience shoveling compost, thinning fruit, and shaking earwigs out of cherry trees.
There was also lots of laughter, trying to learn each other's accents, and – of course – eating. We didn't quite realise at the time that the seeds for Laura's journey to becoming "Laura the Butcher" were sown that year.
Over the years we've stayed in touch. Laura WWOOFed with us again, and we even visited her on a trip to America.
Gradually, slowly, circuitously, her journey took her through many farming incarnations until she finally found her passion.
We'll let her tell her story in her own words.
Laura's story of becoming a new grower
It's been over 5 years since I've picked a fresh peach from Mount Alexander Fruit Gardens. [Ed: this was our previous farm name]. Having Katie and Hugh in my home takes me right back to the orchards.
I'll never forget my first day working at the farm on my first visit in 2010, coming from the busy restaurant world in San Francisco. I thought what could be better than working on a farm with fresh organic peaches and cherries and eating them at my leisure? I remember looking out the window as we drove up and seeing bright green-leafed cherry trees with hundreds of little red pops of colour, and couldn't wait to get a bite.
After settling in and getting a good night's rest I got ready for our first day's work. I put on my best new 'farmer's clothes' and the new leather Aussie hat I had just purchased. What could be my first task, I thought, picking cherries, peaches, or plums fresh for market? I couldn't wait to jump in and experience true, organic farming.
Then came our first job assignment, grabbing onto branches above our heads and shaking earwigs out of the unripened cherry trees. It was then that I also figured out that even the earliest fruit on the farm was still a month away from being ripe enough to eat. I swallowed the squeamish "eeek" feeling that came over me and any hopes I had of chomping on a juicy peach that day and carried out the task.
I remember going to bed that evening frantically checking for earwigs in bed after every little tickle, thinking this is not what I signed up for.
New farmers' questions
After a few more days of branch shaking, manure shoveling, and trunk taping (for pests), I found myself asking more questions. I was becoming more and more curious about the processes of organic farming. After weeks the curiosity turned into fascination and I found myself excited every morning to get started with the day. Seeing the fruit slowly get bigger and watching our hard work pay off was completely addictive.
Katie and Hugh were so patient in guiding me through all of my amateur farming questions. They continued to introduce me to all their different organic practices, as well as the local farms around them.
After my working visa expired, and finally chomping on a juicy peach, I came back to the United States and continued working on farms. A few years later when the snow came I returned to Australia to work for Katie and Hugh for 3 months. This helped to expand my knowledge even further.
Since working for Katie and Hugh my interests in farming have been nonstop. They've evolved from fruit trees to vegetables, flowers, and eventually animal farming.
A pathway to ethical butchery
Working on animal farms domestically and internationally while fine-tuning the craft of whole-animal butchery has led me to where I am today.
I've grown to combine my culinary background with farming. My passion is for butchery and the teaching of ethical meat eating.
I relocated to Steamboat Springs, Colorado where I teach whole-animal butchering at the local college and connect small farmers with the restaurant community. This is also where I have started a small business. It's called Laura the Butcher, and it provides artisanal meat and cheese platters to the Steamboat Springs community.
To finally get to the point of launching my own business feels incredible.
Cheers, Laura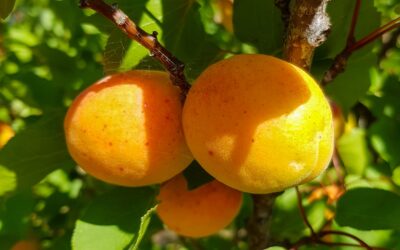 From pruning to picking, here are the top 10 topics to help you get a successful harvest from your fruit trees.
read more