Back in August 2018 we tried an experiment to grow our own rootstock trees, in a technique called a stool bed, and the results are out – we've just done our first harvest!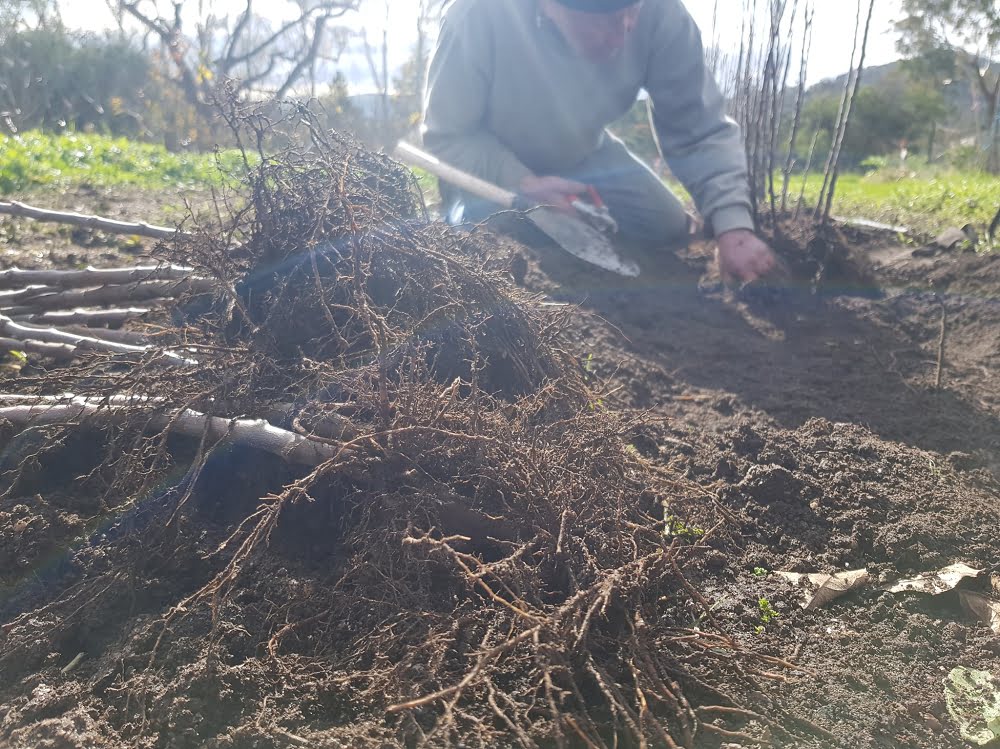 So, did it work?
Well, yes and no.  We have two different sorts of trees in the bed. The first is a semi-dwarfing apple, and they worked fantastically well. We planted just 10 rootstocks of a semi-dwarfing variety called MM102 – we think they'll perfectly suit our customers.
From the initial 10 we layered into the stoolbed trench, we harvested more than 60 trees! And that's just year 1. We fully expect to get more than that next year.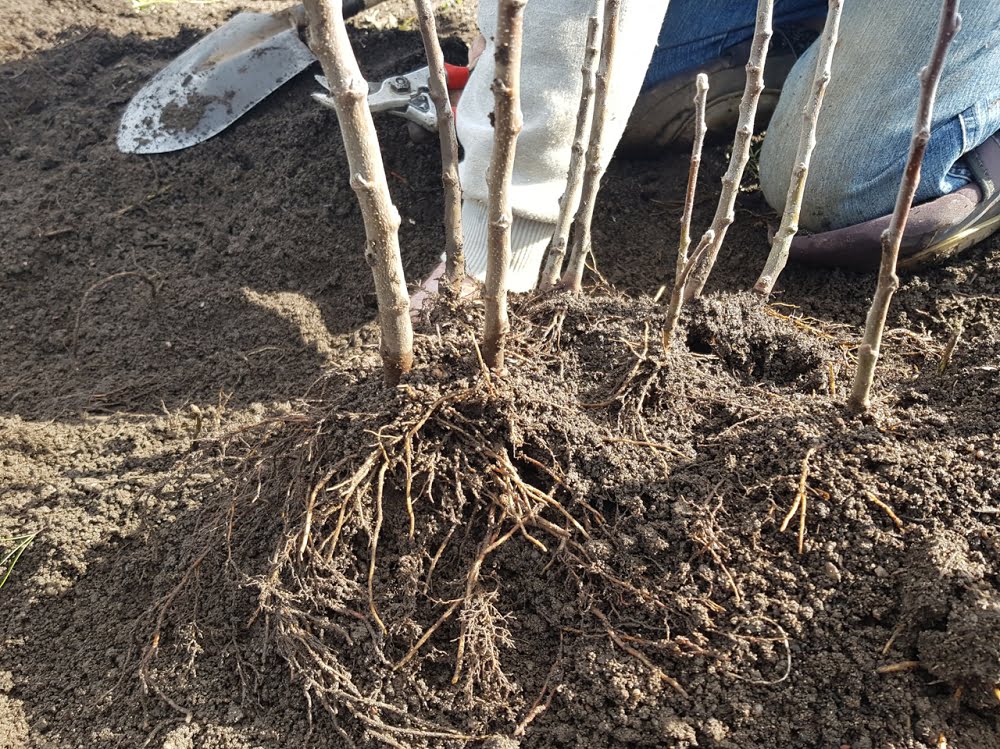 The other rootstock in the stoolbed are cherries, which are notoriously hard to grow from either seed or cutting, so stoolbeds are the traditional way of growing them.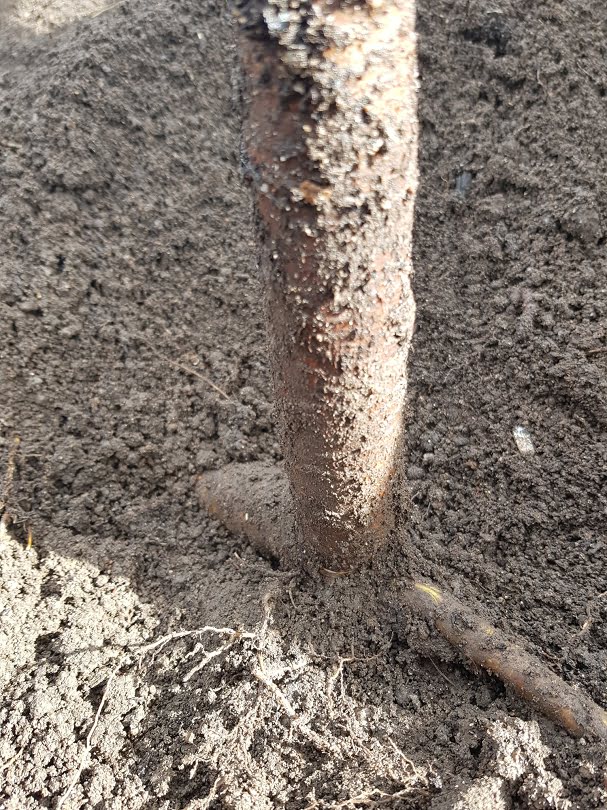 We started last August by layering 20 cherry Mazzard rootstock trees, and while we also harvested more than 60 of these, they were much less successful, particularly in the root department.
For some (as yet unknown) reason, root development was very slow. Some trees had enough roots that we're confident they'll grow well, but some trees only had a couple of roots, and some had none at all!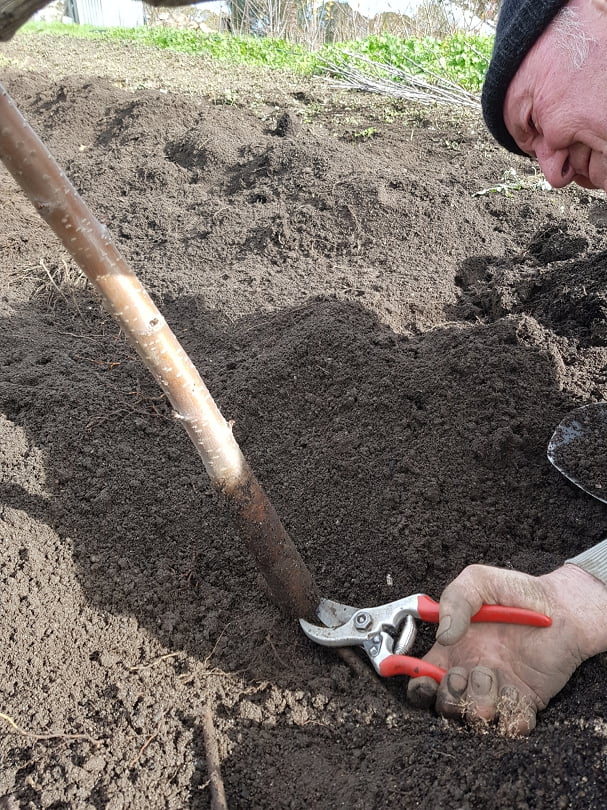 Lots of the rootstock trees grew over-large, which makes harvesting them extremely difficult – if we didn't have Merv's expertise with his secateurs we would have struggled to get them out of the ground at all!
This excessive vigour is also possibly one of the reasons that roots failed to develop on some of the trees, as it seemed to be more of a problem on the larger trees.
Fingers crossed that next year's crop of trees is smaller, and much rootier!