With the bark lifting and the sap flowing, late summer is a great time for citrus grafting. The best technique to use is called budding, which you can find out more about here.
It's really good to get onto it nice and early when the trees are still putting on their summer growth.
Otherwise, you'll end up rushing at the wrong end of the season to bud tough old buds to sleepy seedlings that are ready to go dormant for the season.
Getting the timing right means the sap is still flowing and the seedlings are in really good shape to 'take' the buds that you'll be putting in.
Grafting citrus in the nursery
In a home garden, grafting can be a great way to change a variety of a tree you don't like, or add a new variety to an existing tree.
For the last few years, we've been experimenting with growing citrus from scratch in Carr's Organic Fruit Tree Nursery (our on-farm commercial nursery).
The trickiest thing about the whole process is budding the citrus rootstocks. They are deadly sharp, with thorns as big as a nail. The only way to safely bud them is with elbow-length thick gloves on!
Our experiments with growing citrus rootstock from seed have had varied success. The ones that survive look great, but something (earwigs? slaters? rabbits?) really enjoys eating the shoots as they germinate.
We're probably pushing the boundaries of where citrus can grow happily. But it's fun learning and getting creative with how to do it in our climate. The ones that succeed should grow into some seriously hardy trees!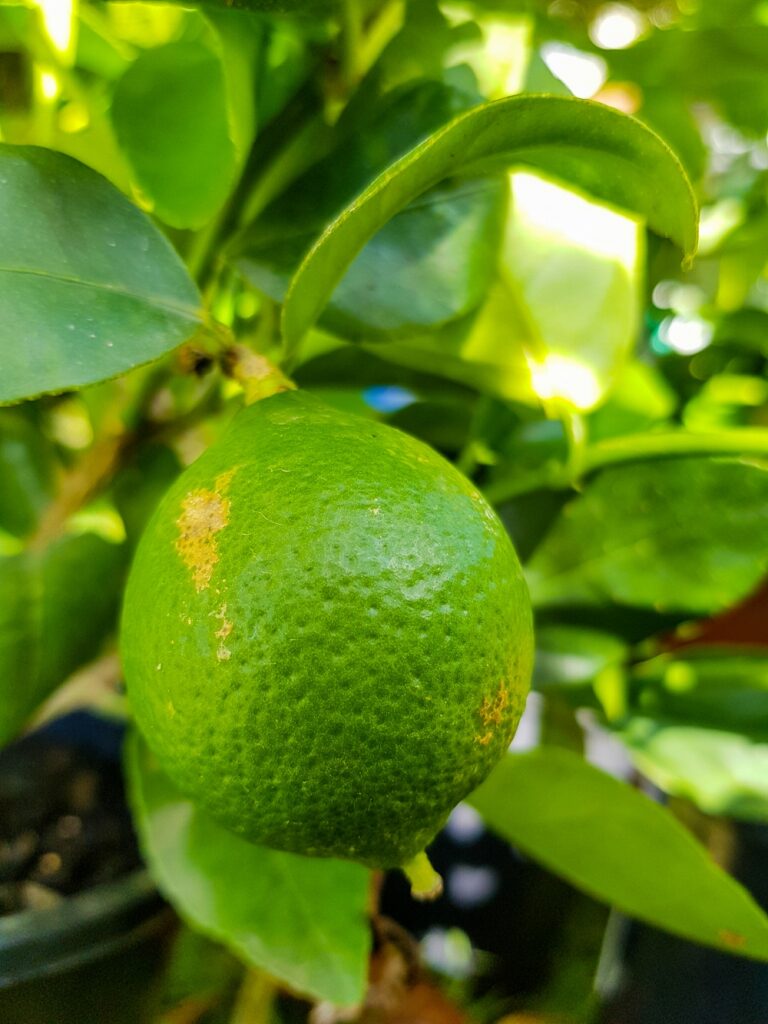 Multi-graft fruit trees
Each year we experiment with multi-grafted trees. They tend to be very popular with fruit growers who don't have much space. They solve the problem of how to get a lot of different varieties in a small area.
We've created gorgeous combos of peach and nectarine on the same tree, as well as multiple types of plum and plum/apricot combos.
Multi-graft citrus is another thing we've been experimenting with, again with very mixed results!
Each year we experiment, and then wait with bated breath to see what worked. Once we can do a count and figure out how many of each variety we have to sell, we open up the orders (usually about April).
July is the time to come and collect your trees. We can't make them available any earlier because we have to wait for the deciduous trees to lose all their leaves and go dormant before we can harvest them.
Collecting seed for growing rootstocks
Preserving season (usually late summer) is also the best time to collect seeds to sow for next years budding. But it's worth saving seed from any fruit you eat during summer.
First comes can peach and nectarine seeds, and then apple, pear, and finally quince seed.
The other way of growing your own rootstocks is from cuttings. Plums and figs are easy and reliable, but in the nursery we're always experimenting with things like loquat, olives, feijoa, mulberries, and grapes!
Store your seeds and cuttings outside in sand, keeping them moist until you are ready to plant them next spring.
But in late summer with the budding done, you can relax a little and enjoy the last of the summer's growth.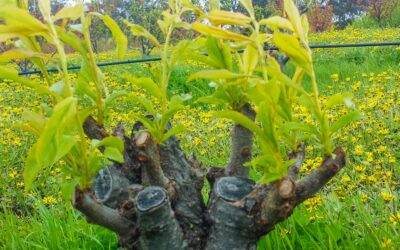 In spring the results of the grafting attempts in your fruit tree nursery become obvious, and it's so satisfying when they're successful!
read more