Do you have any fruit trees this year that don't have fruit on them?
Not sure why?
It might be because of how you pruned them. One of the principles of pruning is that the harder you prune, the more the tree will respond by growing, as you can clearly see in these pear trees that have been hedge pruned, leading to a massive growth response at the tops of the trees.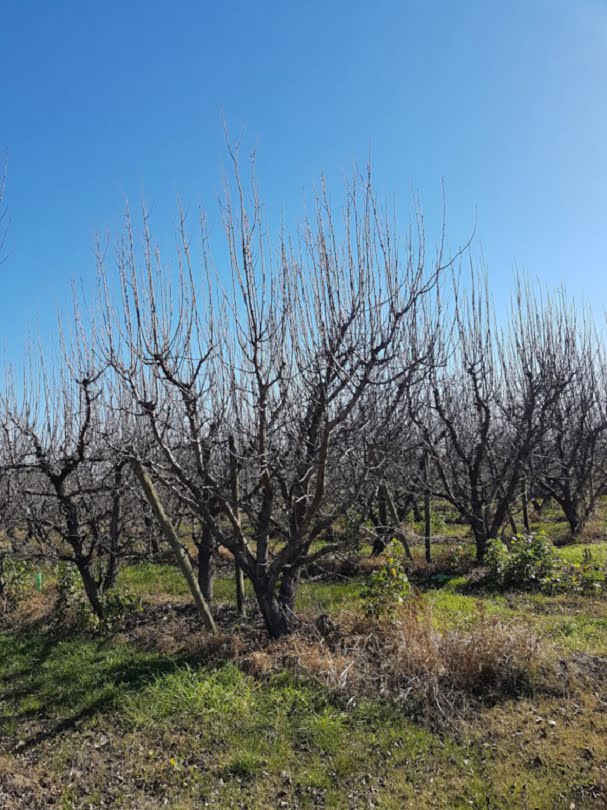 The risk is that if you prune a tree too hard it will divert all its energy into growing wood instead of producing fruit, and it's one of the most common (but by no means the only) reason your tree may not have fruit.
With mature fruit trees the aim with winter pruning is to keep the tree in balance, so that it keeps growing some new wood, but also stays nice and settled and produces plenty of fruit.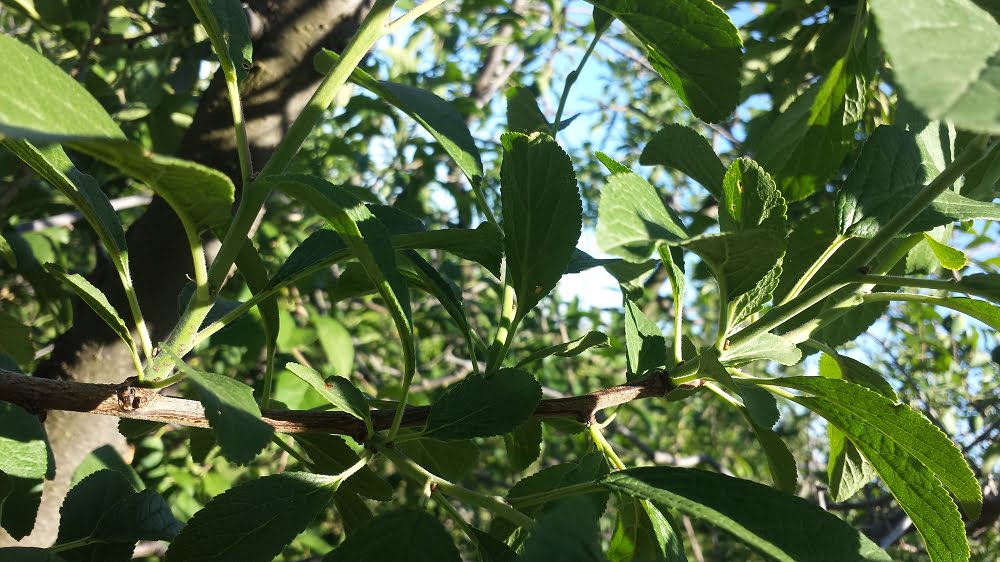 This photo above shows a President plum tree with lovely strong new shoot growth in response to last winter's pruning.
The photo below shows that it also has a nice crop of fruit – success!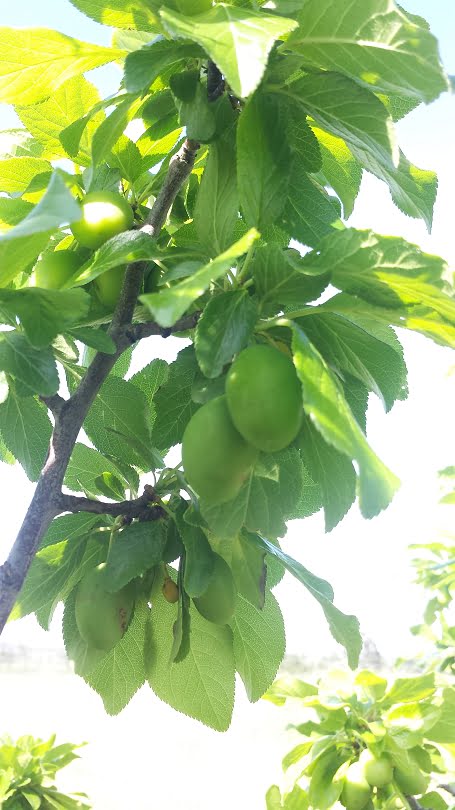 However for young trees, the balance between shoot growth and fruit production needs to be very one-sided – it's all about growth!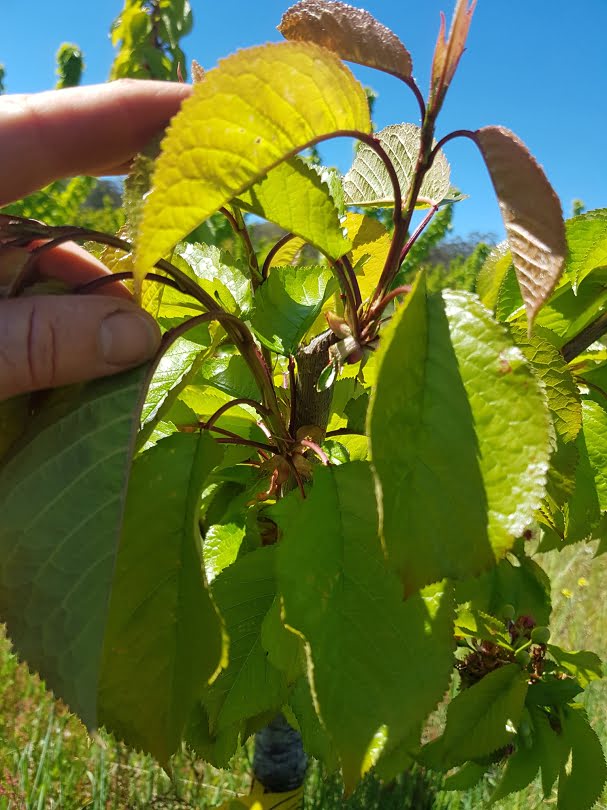 We're often asked how quickly a fruit tree will start producing fruit. In fact they'll often flower and bear fruit the year you plant them (depending on what type of tree they are) but we reckon it's better to NOT let them have fruit until the tree's grown enough branches.
If you're trying to grow a vase-shaped tree (which is a great shape for most backyards), it usually takes at least two to three years to prune the tree into the right shape.
In the photo above of three year old apricot trees, you can see that the tree on the left has grown well, and has grown enough branches to make the shape we want, so it's been deemed mature enough to bear fruit.
However the tree on the right hasn't grown as well for some reason and is much smaller. Any fruit that set has been removed to allow the tree to continue putting its energy into growing new branches for at least another year before it's allowed to have fruit.
Learning when and how much to prune your trees is one of the strategies in the How to Look After Fruit Trees in the First 3 Years short course, but as you can see, the principle still holds good with your mature trees, and may just help to solve the problem of why your tree has no fruit!