Hello out there!
It was Castlemaine's first frost this week – I almost couldn't believe it! After our very late summer I didn't realise but my brain is about 4 weeks behind the calendar month.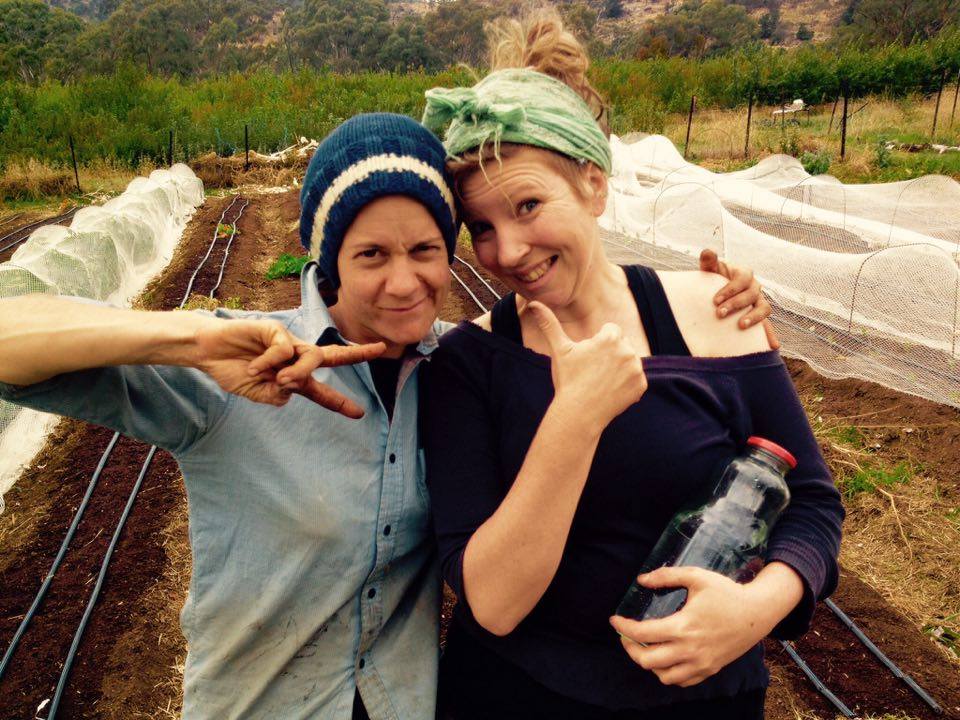 As Sas shared last blog, garlic is a massive time keeper for us, and this year not only that. We had a friend come out and help plant and Sas and I were ready for a mega day (as it has been every other year…) but we were done by lunch! We didn't quite know what to do with ourselves, and so as it was an amazing root day via the biodynamic moon planting calender, we planted bulbs – how glorious. And we got to weed a section that hasn't been touched since our working bee a year and a half ago…the whole day felt calm and fun and productive. Awesome sauce!!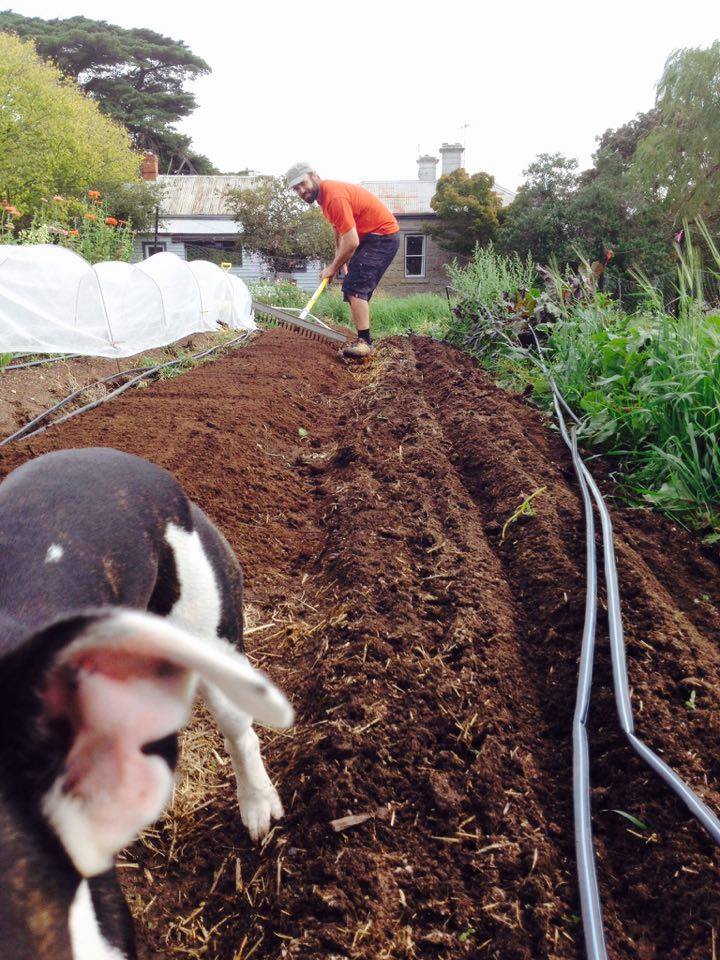 During this turnover season episode in the year, we have been pleasantly finding that pleasantness more often than not. Something has happened, I guess we're figuring out efficient systems and we're more in managing the rotations and planting rather than building the bloody beds first…this is really exciting! After a couple of years of hard work work work work it's nice to be surprised when it feels relatively easy (dont get me wrong though – there's always a challenge – it's just not digging right now!).
This has made me quite excited about the second patch we're starting to work on…Sas and her Dad are hitting it with force on Monday. It's all starting to feel real – in a really great way. Not huge mega size, but a size that will feed our community through several different arms (green grocers, boxes, cafes/restaurants) and pay Sas and I accordingly as we up the quantities we can produce, thus feed you with!
Business has stopped being a dirty word to me this last year and a bit- which is weird (the protestor in me wants to yell something obnoxious now…) but really freeing too. Sas and I knew we were gonna do a lot of hard yards without being paid much $ from growing food – especially in the first couple of years. And especially with not having much capital. You all know our reality of working other jobs in order to pay rent and see some music every now and then, but our aim for Gung Hoe is that it doesn't stay that way. We're looking forward to getting our financial info back at the end of this financial year to see what that side of it looks like on the cold hard screen… Bit nervous too really, but if we are serious about doing this (which we are) it needs to work as a viable business. Woah, there I said it. So yes, working in the soil, outside for 4 days a week is pretty beautiful, but it's hard work too, and we're still figuring it all out time wise, crop wise and business wise. Which is actually rad – cos if we have (sorry for using this word) a sustainable working business then we can continue to feed our community really great food. No fancy pants wanking about it – just plain, decent, healthy, accessible, delicious food.  That's the plan.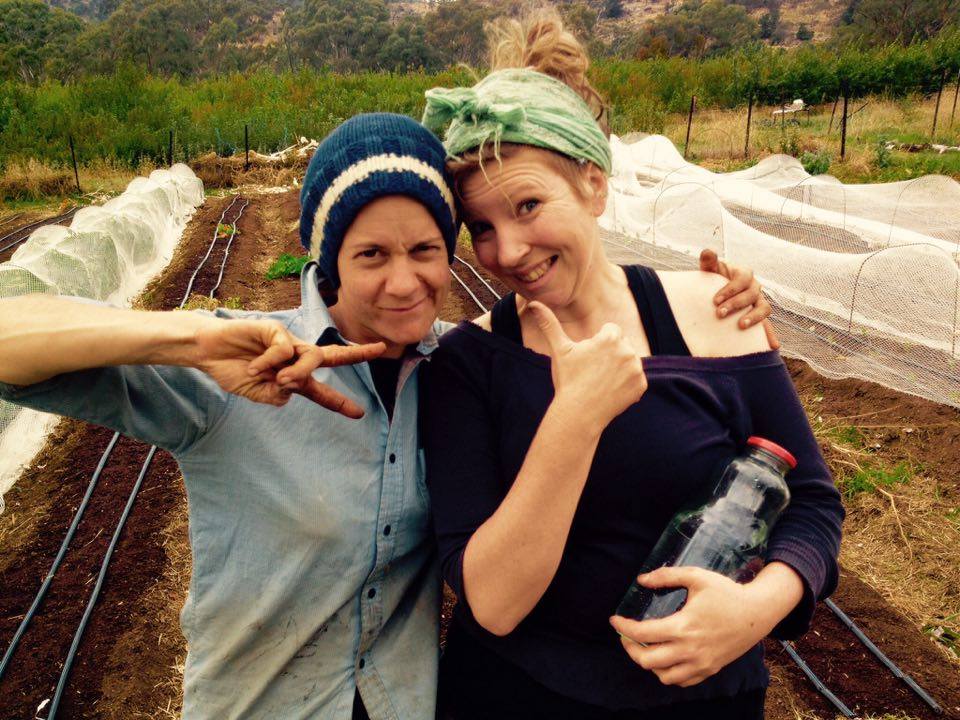 So now I'm off to plant peas and broadies (we're a bit late – hope yours are already in) and one of my faves – raddicchio….yum!
Our best to you – hope you're warm both in the heart and out there in the world.
Cheers – Mel x