It's the time of year to start thinning your apricots, peaches, nectarines and plums (too early for apples and pears in our part of the world yet). We've explained the basics of thinning here.
Apart from the four main reasons you should be thinning all your fruit trees, it's also just a great time to get out among your fruit trees, which gives you a chance to notice things like this.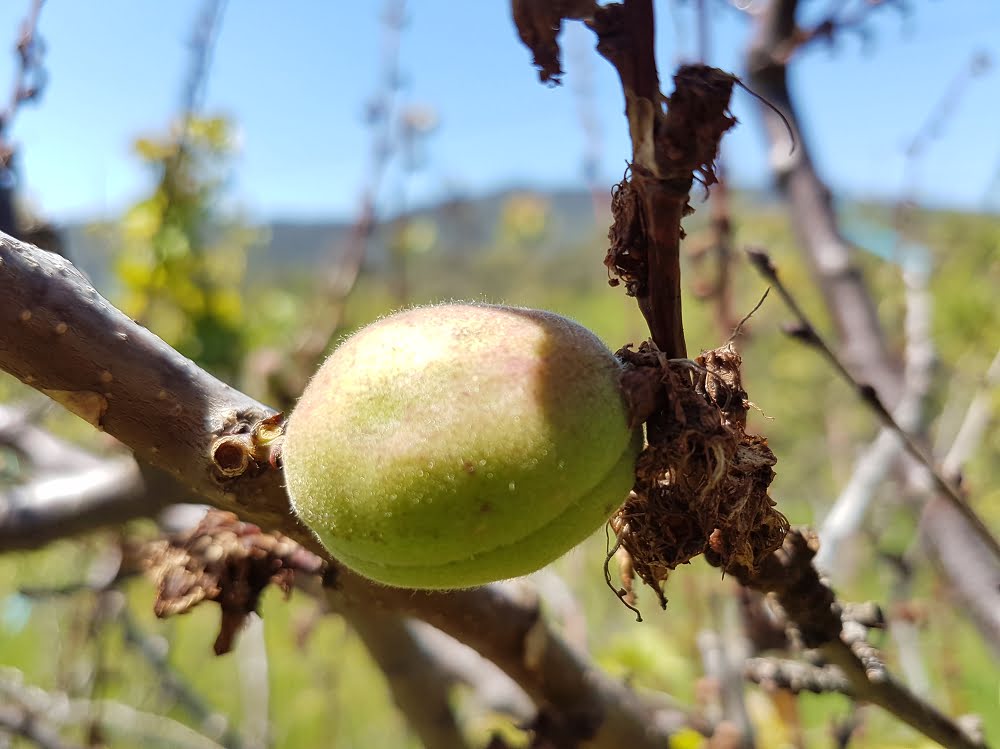 There's no thinning to do here – there's only one apricot in this site, and it has plenty of room to grow during the season.
But while you're checking all your fruit, you may notice instances like this where diseased flowers or shoots are touching the fruit.
It's hard to see but the apricot is attached to the branch on the left hand side of the photo, and touching a diseased part of another branch on the right hand side that is covered with dead flowers infected with a fungal disease Blossom blight.
The disease that causes Blossom blight in flowers also causes Brown rot in fruit later in the season, so left alone, the fruit is very likely to develop Brown rot at the spot where the diseased flowers are touching.
So it's super important to remove the diseased twigs either by pruning them out (it's always a great idea to keep your secateurs in your pocket while you're thinning) or just remove them with your fingers.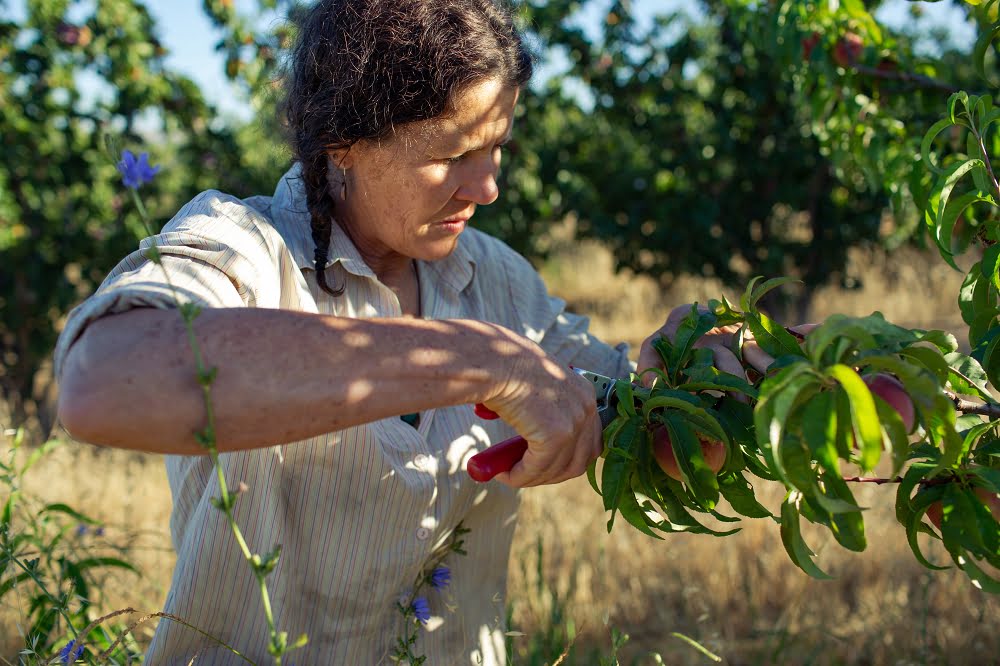 Depending on your climate most peach, nectarine and plum varieties will have finished flowering by mid-spring and you can see whether or not they're going to have a good crop and get the thinning well underway.
Though thinning is a crucial job in the lifecycle of your fruit tree, it's also a quiet and reflective time to spend a dedicated half hour or so with your tree and having a really good look at what's going on. Enjoy!