As the reality of life post-orcharding looms large, Hugh and I spending a few days off the farm and starting to think about what comes next for us.
You'd think we'd have thought about this long ago, before we put this whole train of events in motion – and we did – but it was just theory back then, and now it's about to become reality.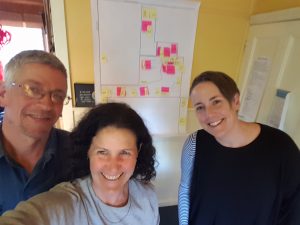 On 1 July, the Harcourt Organic Farming Alliance (HOFA) will come into being, and we'll sign the orchard lease over to Ant. He'll officially become responsible for growing the fruit.
In fact, we'll still be helping him, not just in an abstract mentoring capacity, but hands-on, in the orchard and packing shed, at least for his first year of operation.
Our role in HOFA will be property managers, which means we'll be overseeing the job of building new infrastructure (like staff room, toilet facilities, etc.), applying for and managing grants, and making sure everything runs smoothly so the important people – the farmers – can get on with their jobs.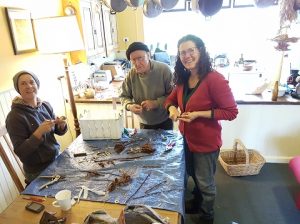 I'll also still be getting my hands dirty running the Heritage Fruit Tree Nursery with Sas (of Gung Hoe Growers fame), under the watchful eye of my dad Merv.
Add to that Hugh's part-time editing job for the Asian Development Bank, and our various community service roles, and the week suddenly looks very full. In fact I suspect we'll be wondering how on earth we had time for farming at all!
That sounds like a week's worth of work, doesn't it? Oh hang on, the main reason we wanted to put our succession plan in place was so that we could concentrate more on the teaching side of our business. Where are we going to fit that in?
Grow Great Fruit (our online organic fruit growing home-study program) is too useful to the world to stay small any longer. We always said our mission was to teach the whole world how to successfully grow their own organic fruit, and the time has come (well, maybe not the whole world, but we want to extend our reach much further).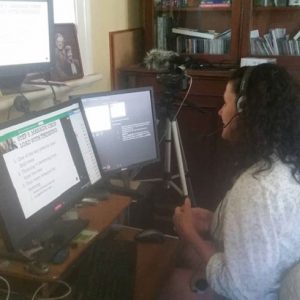 So you can expect to see GGF grow in coming months, and you needn't worry about whether we'll have enough to occupy us!