As Sas and I sat in the brief moment of sunshine yesterday eating our lunch we made some decisions about tomatoes. It will only be a few more weeks of being quite laid back and not feeling nervous about the next 8 months to come.  I am grateful for the winter even though I get cold, I can take a break in my mind somewhat and bunker down and rest. After recuperating from rest my nature then feels restless and wants to run away on adventures…so committing (again) to small(er) adventures than going away for a few months on a walking trip through the Victorian alps and snowy mountain country – feels frustrating, but I hope to be at peace with it in a few weeks!
Sas and I have been reflecting this month about the fact that this year is the first we haven't expanded.  Ever.  Each year until now we have doubled our production size every year. This means that each year whatever profit we have made goes directly into financing the next upsize. More watering infrastructure, more seedlings, bigger greenhouse, more seed trays, another fence, more shade/frost cloth, more soil inputs, more mulch, more poo, more time, more tools, more containers to wash/store/sell produce in.
This time last year we were digging up and preparing 1/4 acre ready for summer production. We are glad that this winter we haven't done that and can see the benefit of better timing re: planting, head space, accounting time, succession numbers/rotations and planting and, yes, some moments to breathe.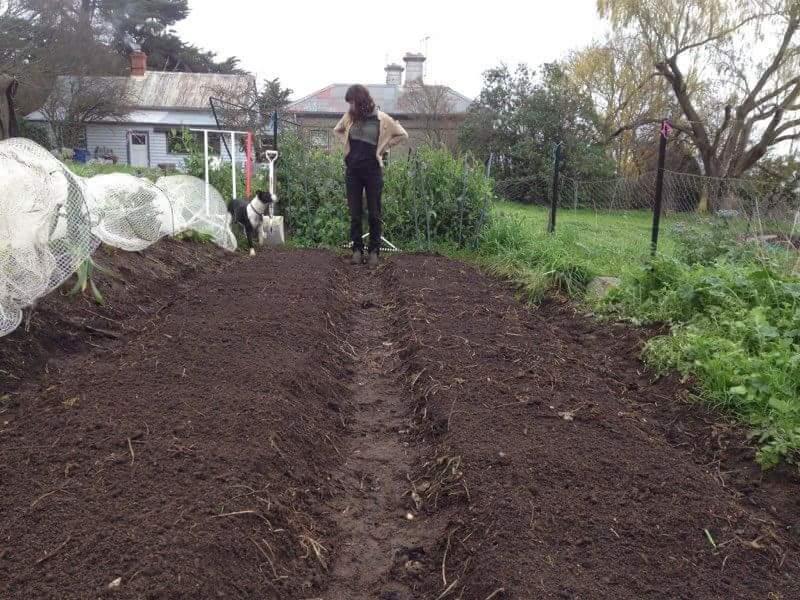 We are aware however, of our need to invest and upskill. We are trying (trying!!) to become more efficient at what we do. After a year of thinking about it, we are pretty sure we are going to invest in a Pasquali 2-wheel walk-behind tractor. It will increase the amount we can do in the same amount of time. It will not compact the soil, but rather help us to incorporate organic matter (such as green manures, compost, rock dust) easier and quicker – thus helping rotations and soil health – which means more nutrient-rich food. Hurray!!
This will put us back almost $15,000…not a small sum. Well, for us it's not! We are being cautious with this investment (and loan) but are pretty certain it will help us to be more financially viable, save our backs some and time too, and pay itself back via efficiency, thus better management and more production on the other end.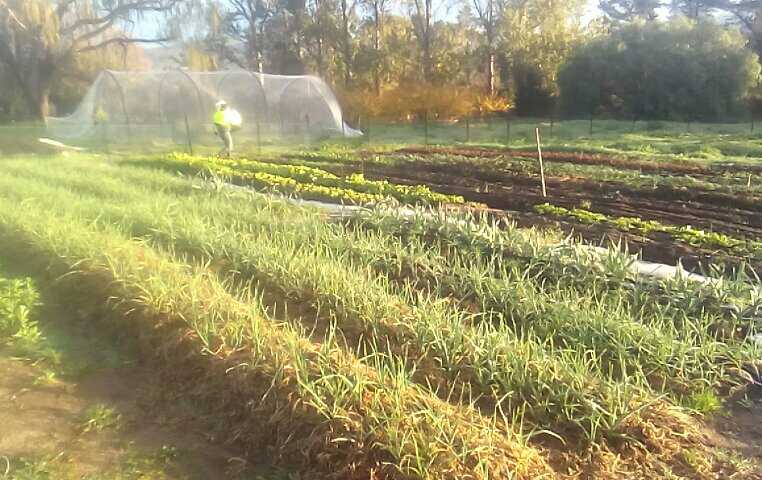 We have been speaking with Darren from Vin Rowe in Warragul and he is going to come up to Harcourt with a machine and all its different implements on Tuesday 21 August. If you or anyone you know is interested to join the demonstration and practical info session we would love you to join us. We have a few people already joining us and we say the more the merrier; we might even meet a few new peeps!! Please email
gunghoegrowers@gmail.com
to let us know you're interested, and then when we know the exact time Darren will be up on the Tuesday, we can let you know. If you're intrigued and have no idea what we're on about you can see better here: 
https://www.youtube.com/watch?v=gl_cOxfXzD4
Otherwise, I hope you are well and staying warm and healthy in mind, body and spirit and that the planets and this blood moon isn't causing too much upheaval!!
Grow well and get in touch if you're keen to check out a helpful machine and its bits!
Mel (and Sas)