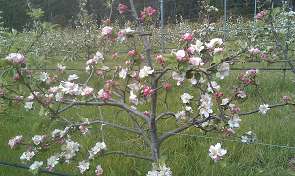 One of the fantastic things about technology, when it's used for the forces of good, is it lets us communicate easily with each other.
As farmers, we're really interested in making stronger connections between what we do, and the people who eat (ie everyone!) But we need to do it in a way that fits in with our farming work. So being able to blog using our smart phones, while we're at work on the farm, lets us form a dynamic, intimate link with anyone who wants to read our story.
If we haven't met before – Hi! We're Hugh and Katie Finlay, and we help people to grow their own organic fruit with our business called Grow Great Fruit.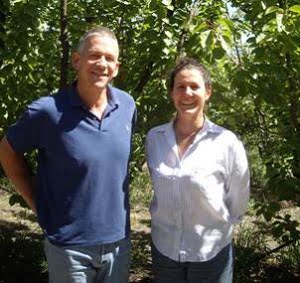 Meet our constant farm companions – the dogs. They love us, we love them, and they provide us with endless entertainment, but useful? Not so much. This is their typical attitude…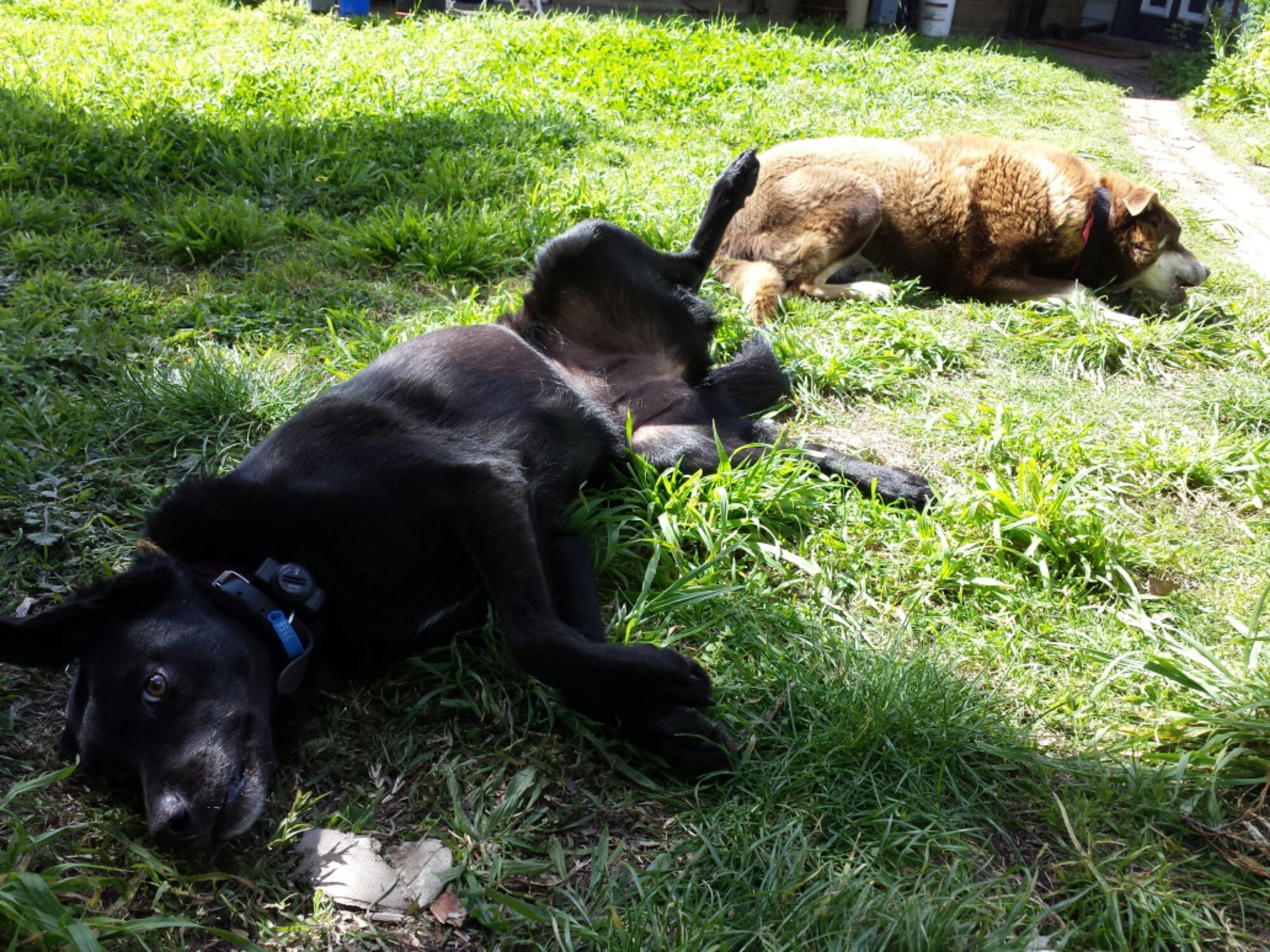 We run Grow Great Fruit from our farm at Harcourt, in central Victoria (that's in Australia). The farm is called Mt Alexander Fruit Gardens, it's certified organic, and we grow about 5,000 fruit trees, including cherries, apricots, peaches and nectarines, plums, apples and pears. As you can imagine, we're pretty busy farming, as well as running workshops and supporting our Grow Great Fruit members!
Here's Hugh running a Compost Tea workshop yesterday…
We love it, but we sometimes feel like we're farming in a bubble, because so many people don't really know what goes on in the day to day world of farming, or understand what's involved in producing food and getting it to your table. Hence…the blog!
So, welcome to the joyous, miraculous, interesting, diverse, sometimes frustrating, and at times sort of dull world of a small organic farm in rural Australia.
We hope you enjoy the ride with us.