Howdy!
It is an honour and a privilege for us to work with Katie and Hugh on a project that brings our passion to life.  Their support, belief and encouragement of our dream has made taking the first big leaps into becoming farmers feel do-able. Farmers that are growing nutrient-dense food to feed our community and the soil it grows in.  Our vision is to create a small, manageable and viable organic market garden.  In our journey we hope to become a working example that may inspire other young farmers.
This region has a long history of food growing, including the Chinese market gardeners of the gold rush era.  A Gung Hoe is a traditional hand tool that those market gardeners would have used to provide food for their community.  We both love to work with this tool and for us it symbolises the small scale enterprise we want to nurture.  The Mandarin translation of Gung Ho is 'working together', the western interpretation is 'eager and enthusiastic'…we hope to embody all of the above!
Thanks for all the support, keep in touch, 'like' our Facebook page to see what's happening, and stay tuned every fortnight for our droughts and floods!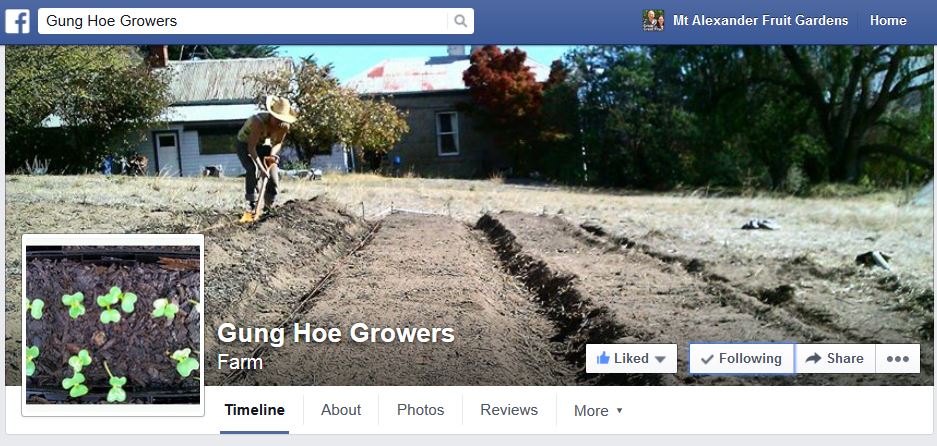 Yours,
Sas & Mel
Gung Hoe Growers