Since we started sharing our farm with the Gung Hoe Growers and their market garden, we've suspected that there's a groundswell of people out there who would love to do what we're doing – running slightly too small (by commercial standards) organic farms for profit or love.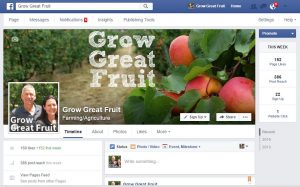 So to test our theory, recently we wrote a post on our Facebook page inviting comments from people who want to be organic farmers or live a self-sustaining lifestyle, asking what's stopping them? What are the biggest barriers that get in the way of people realising their goals and 'living the dream'?
Well, what a massive response! We got an outpouring from many people who expressed in equal measure their passion and desire to be growing their own food, along with the frustration and disappointment of how hard it can be to make it work.
Here's just a selection of what people had to say about…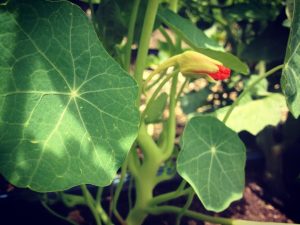 …their dreams and aspirations:
to become semi self-sufficient and trade with others nearby
just for home use…I would like to be able to supply family
I want to set up an organic/permaculture veggie garden and orchard integrating traditional fruit and vegies as well as bush tucker foods
I want to start my own organic market garden, buying land and a house somewhere cheaper, I think I know what I need and have the funds to do it, I just need help with a business plan and would love a mentor. I know what to do, just need support. I love growing organic vegies!
It's a dream to one day have a patch that we can live off sustainably
implementing food garden and chooks, animals
I want to make a living out of my farm – but I don't know how
…the biggest challenges and barriers:
lack of infrastructure
lack of machinery
lack of TIME
having to work full time to pay for the farm
knowing what you want to get out of it
knowing what you need to do to get the best return from your soil type
understanding how to use organic principles
the skills to be water wise and knowing how to improve an old, outdated, inefficient irrigation system
weed control
pest control
compost making
setting up networks for support and marketing
planning and working with what is there with progression plan
structure, fencing, water
…the questions people need answered:
what can we produce what there is a demand for?
how do we know if there will be a market for what we want to grow?
how to develop a small farm into a profit-generating enterprise?
how do I engage neighbours in productive conversation re spray drift and chemicals in waterways?
how do I improve soil as quickly as possible?
…and the wishlist of what people want or need to help them realise their dreams:
I need a business plan and a mentor
being able to read the wisdom of weeds
the money to buy the farm
designing farm layout (keyline principles)
I need a basic design
Wow. Basically, these guys wrote our life story. We have shared these dreams, asked those questions and felt frustration at all those barriers.
But when we look back over the last 20 years, we're also incredibly lucky that the pathway that this farm has taken us on has answered so many of those questions. We've done courses, read books, had mentors, employed business consultants, done farm planning, done market research, established marketing supply chains and networks, learned to value and understand our weeds, and learned the wisdom of continuously working on improving our soil.
Not that we would ever claim to 'know it all' – far from it! After all this time, we're still learning and evolving. But what we do have is many years of experience, lots of runs on the board, and the successful experiment of Mel and Sas starting a micro-farm at our place, which has opened our eyes to a whole new way of farming, where we can use our land, resources and experience to provide a pathway for a new generation of farmers and food growers.
And judging by the recent outpouring on Facebook, this is just the beginning!