(NOTE: The interview from Mossy Willow Farm from South Coast Victoria quoted in this blog has a language warning.)
This time last year Ant, Tess, Mel, Sas, Katie and Hugh were sitting around a table covered with food and pens, papers, ideas, coffee, tea, cake…we had a lot of 'meetings' going on and amidst growing and selling we were all pretty tired.
SO why were we having bloody meetings? We were committing to gather to nut out together what the 'Harcourt Farming Co-op' even was, let alone it's name (that came way later!).  It involved figuring out a little bit of a vision, if we even needed to be a co-op or if we just leased separately off Katie and Hugh, our values as a combined team; so many things! 
When you start something new you have no idea what you're doing, how to do it and what it will become…ha!  A year on and we are slowly starting to combine forces (enterprises) in a way that enables us to do things in the same vein as 'many hands make light work'.  We are starting closed loop systems and figuring out how we can make separate businesses make best use of being members of a co-operative.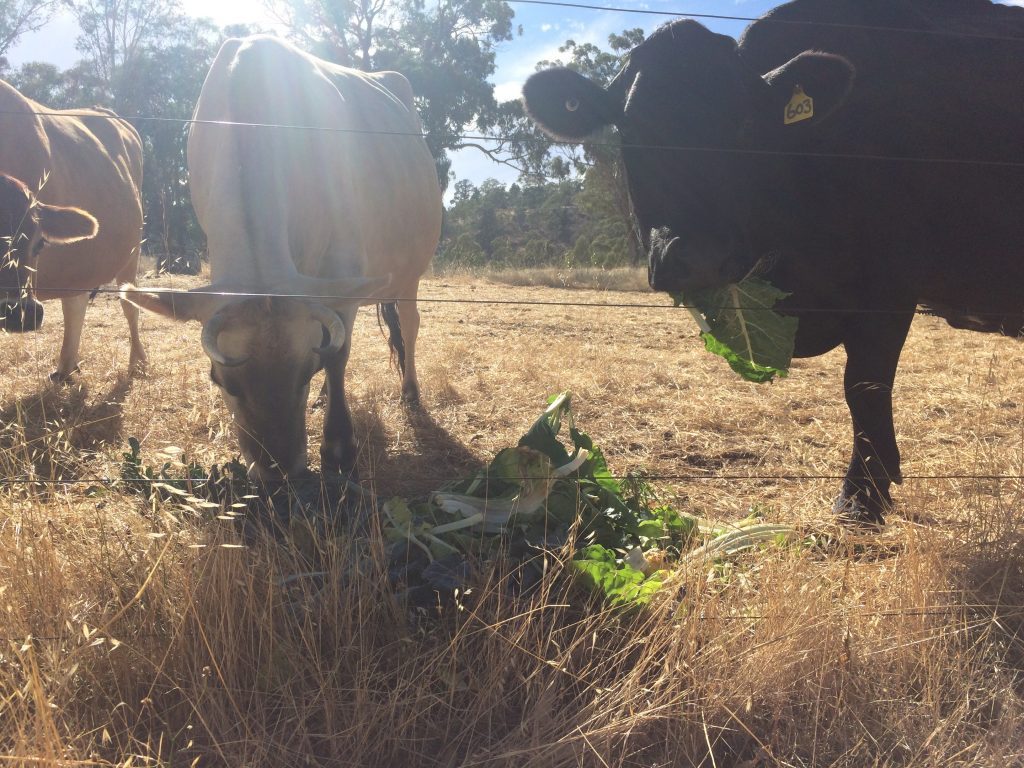 Logistical things such as marketing, branding and financial things aside there are many more layers to who and what is evolving up on the hill.  
As all young farmers the accessibility to land is something that none of us really had.  Unable to purchase 'land' is a very common sticking point for people wanting to become farmers who do not have links to family land.  Setting up the co-op has involved each business having their own lease with Katie and Hugh, so basically we all pay for what we use.  The amount of land, the amount of water, the amount of electricity.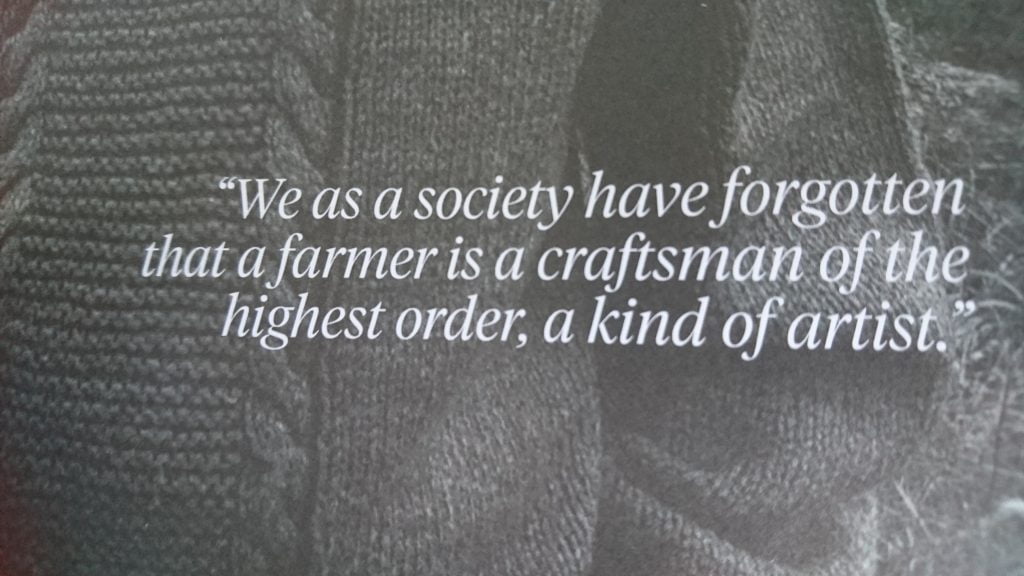 We are in the stages of completing the 'hub infrastructure' which involves a Gung Hoe packing shed, tool shed, lunch room/office area, bathroom and laundry; thanks to a Regional Development Victoria grant Katie and Hugh applied for and received last year, under the Food Source Victoria funding. 
For us Hoes who have been sharing a shed for 4 years (and for Katie, Hugh and now Ant who use it primarily for packing and sorting tonnes of fruit) the idea of a space where we can do invoicing work or having a shared meal is brilliant!  It's important to take breaks, but can be hard to when everyone around is working hard!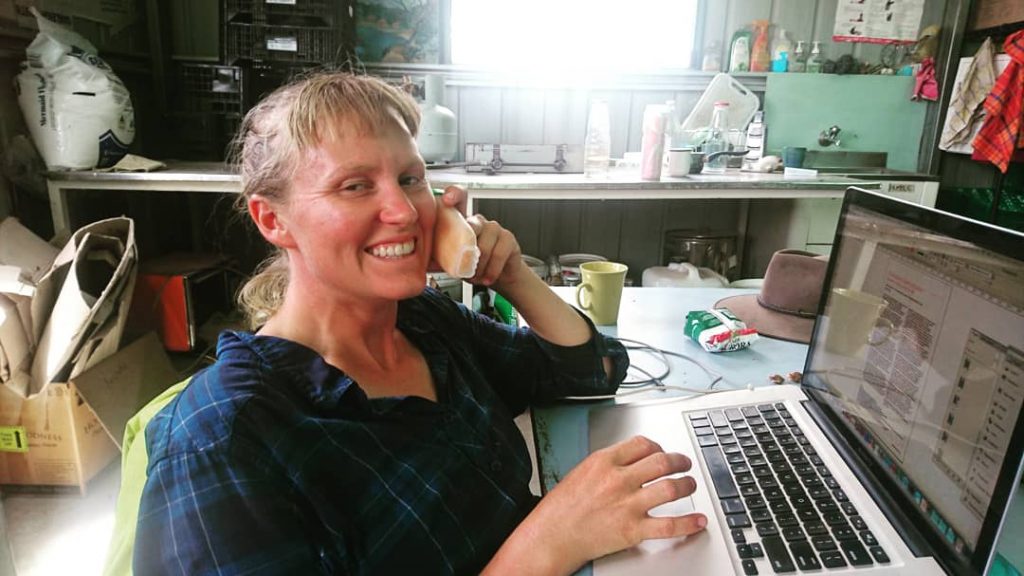 Which moves me onto the next point, which for me (Mel) is one of the most poignant…having other people around on the farm means we are building a community of small scale farmers all working together to support one another and look after the land on which we grow.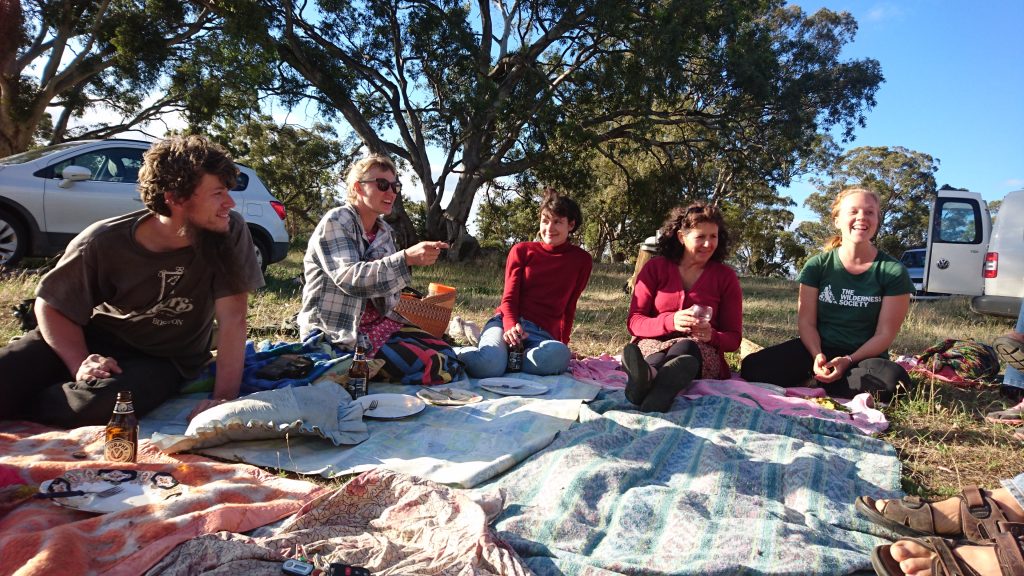 Tess builds soil with rotating herds and a mobile dairy unit; Gung Hoe build soil with plant rotations, organic matter, green manures; Ant uses compost teas on the fruit trees, slashes to keep the grasses in their growth cycle which sequesters more carbon and he is experimenting with grazing poultry through the rows; the heritage nursery is keeping alive old varieties whilst Grow Great Fruit is Katie and Hugh's online business that assists home growers to make a difference to their patch of dirt wherever they may be.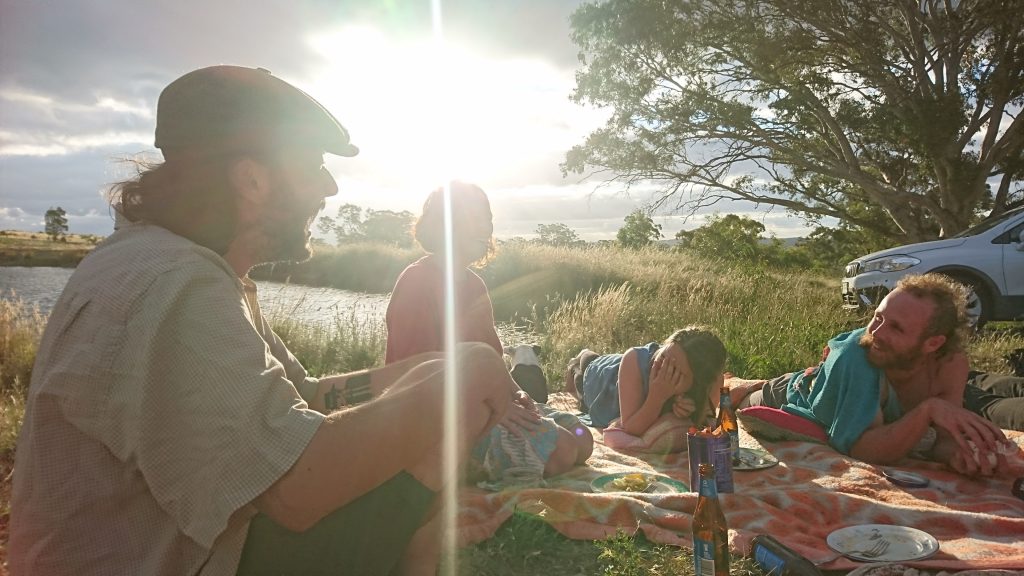 Being surrounded by people who are busy creating a better world in the way they know how is inspiring.  To me that is one of the standouts of this bunch of young and old farmers on the hill. 
Katie's Dad, Merv, lends a hand weeding, packing fruit and admiring the cows…the farm family continues to grow with weekly volunteers and all the different workers coming on to hook up electricals, build the creamery, and visiting the farm shop.
What we are aiming to create is a way in which the entire property can be productive and regenerative and feed the farmers who are looking after and learning the land; with food, with community, with good systems which support the humans and keep them in the game as well as feeding the heart and soul.
(had to get a lil hippy in there ;))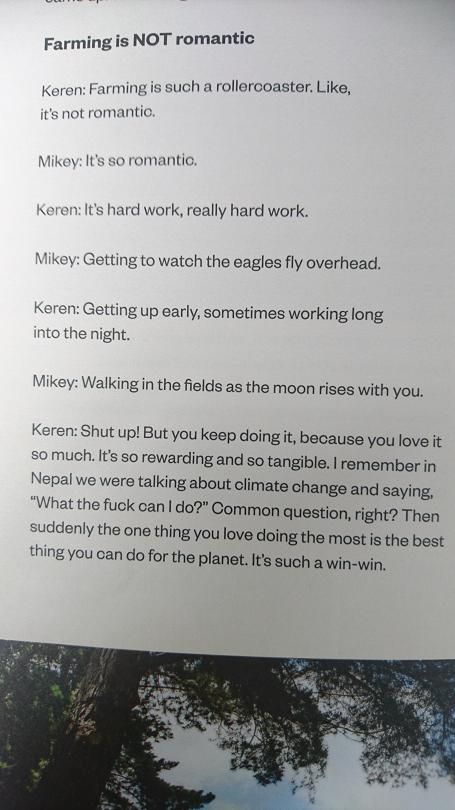 If you want to keep abreast of all that's happening in one place, each business is taking turns to write a monthly newsletter…this is how you can walk, laugh, cry, party, eat and learn with us! You can sign up for the HOFC newsletter by clicking this link (and we won't bombard you with emails, we promise!)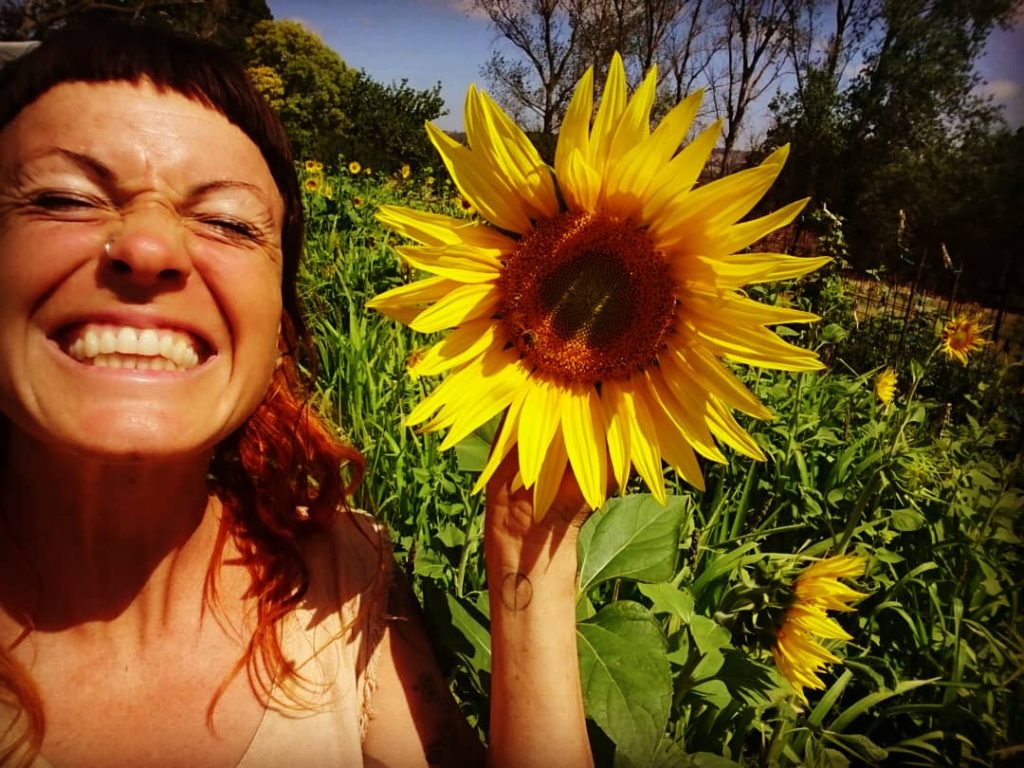 Thankyou for all the support out there for what we are trying to build … you're part of it too!!
Grow well in all the ways!
Mel (one of the dirty hoes)