Hi all, and a pinch and a punch for the new month – we can hardly believe it!  I (mel) keep thinking we will stop having enough produce, but as the season has/is turning all the beauties keep swinging. Finally we picked broad beans in abundance and the sugar snap peas (named Frank) are delicious and sweet, and the green garlic is delicious, and our eyes are bulging at the onions swelling in the ground.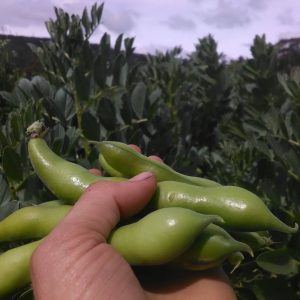 It's nice really, cos everywhere else we look we see the plants bolted and flowering and all the jobs that we haven't done yet staring us (beautifully colourful and buzzing with bees, mind you) in the face! We need to pull it all out (maybe this should have happened earlier, but its a hard line when its still pickable…) and bed prep for summer!!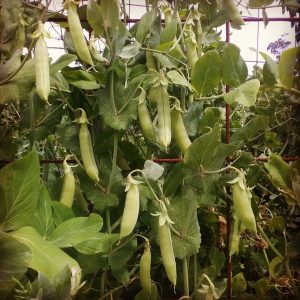 Our main attentions are picking for our peeps on Wednesdays and then setting up the new patch. Hugh and Sas nutted out the irrigation this week – huzzah! and next week will see Sas and me weeding and bed prepping and laying irrigation for said new patch (it is real, I can assure you!).
We've been doing a fair bit of interviews and things lately and you'll see some of our words coming out in the next issue of the 'oak' magazine, looking at rural women in business. It's funny, and I guess flattering for us that people want to hear our stories. I'm looking forward to it, as it's in print and there is no online version, I kinda dig that stuff.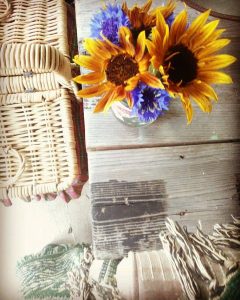 We've also had the treat of talking about collaborating with Castlemaine tea 'sun on leaf' with some edible flowers and herbs that we grow…this week Hannah took some cornflowers to trial for her Earl Grey mix…(delicious by the way, look her up).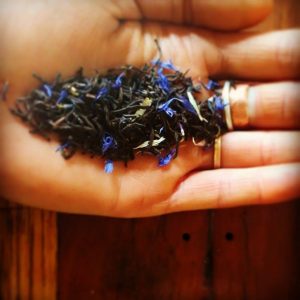 And in the meantime, Sas and I are warming ourselves up for long hot days…even though it feels like they're not coming – by Jove I'm sure they will. The okra and zucchinis have popped their heads up in the hot house so we know it's a comin…eeeek!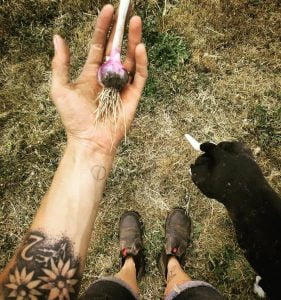 Have a restful and joyous weekend folks
Mel