For the last 18 months or so we've building a new 'hub' for our farmers here in the Harcourt Organic Farming Co-op.
This is how the site looked when we began:
As soon as we started the co-op on the farm we knew we were going to need more infrastructure to help the community function well, so we applied for, and were lucky enough to get some funding to help us build what we needed.
Our initial wishlist was long, but within the budget we had available, we narrowed it down to:
water tank
fire safety system for the existing packing shed
new packing shed for the Gung Hoe Growers
co-op storage shed
bathroom and laundry
kitchen, tea-room and meeting room (that is also space for the future commercial kitchen)
wheelchair-accessible toilet
Here's a progress shot, when the tank and containers were in but before the toilet was started: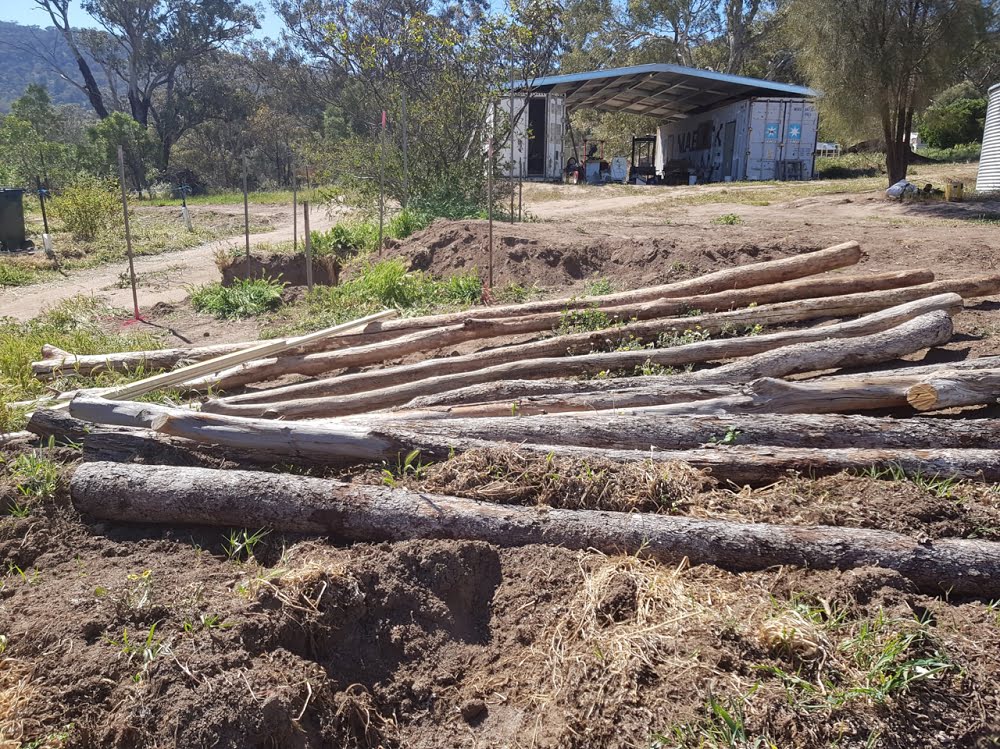 We're not quite ready to show you the fully completed Hub, but here's a glimpse into the finished bathroom we've installed in one of the containers, complete with new pink bath mat: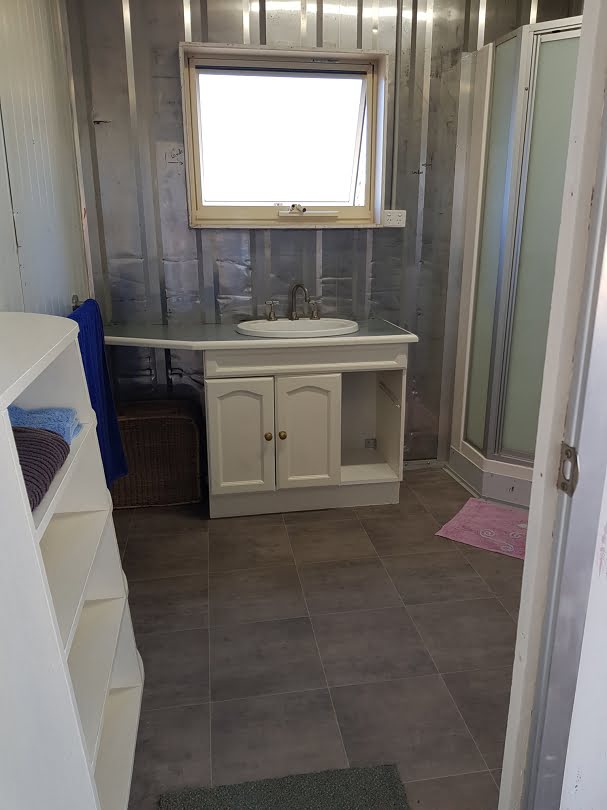 We're very close to finishing, with just a few more details (like a hot water service, and the composting toilet block) left to finish — but with just a couple of weeks to go we're feeling confident we'll be done by the deadline.
The next job is filling out the acquittal documentation so we can submit it and be reimbursed from the Victorian government for 50% of the project costs.
As you can imagine, we're pretty keen to get that part done! We're very grateful for the contribution from the grant, but it's been quite a financial burden to carry the project to completion.
From the co-op point of view, the project is another major step in building our community here on the farm, and will provide some much-needed logistical support to make everyone's lives that bit easier and more pleasant. We're all super excited at the prospect of being able to eat meals and have meetings together in a space that will be both cool in summer and warm in winter.
It certainly makes us feel a bit closer to wherever it is we're all going together!
---
​The HOFC infrastructure project is called "Creating the land of milk and honey in rural Australia" and is funded under Food Source Victoria.