Autumn
We give thanks for the harvest of the heart's work;
Seeds of faith planted with faith;
Love nurtured by love;
Courage strengthened by courage.
We give thanks for the fruits of the struggling soul,
The bitter and the sweet;
For that which has grown in adversity
And fro that which has flourished
In warmth and grace;
For the radiance of the spirit in autumn
And for that which must now fade and die.
We are blessed and give thanks.
Amen.
-Leunig-
The change of the seasons is a kind of timeless and hopeful transition. It's a time to disregard the calendar and tune in carefully to what we can see and feel happening around us. The subtle shifts and changes. The clues to how much longer we should keep the tomatoes in the ground and when to plant the broadies.
It doesn't really feel like it this past week, but autumn is coming. The calendar says it, the heat wave not so much. But there are other more subtle changes that let us know. The leaves of the street trees are starting to fade to yellow, the sleepy sun is laying longer behind the mountain in the morning and the beans are reconsidering their feverish abundance of high summer. We savour every last drop of peach juice running down our chins in the sad knowledge that we will soon be waiting 9 long months until the next stone fruits ripen.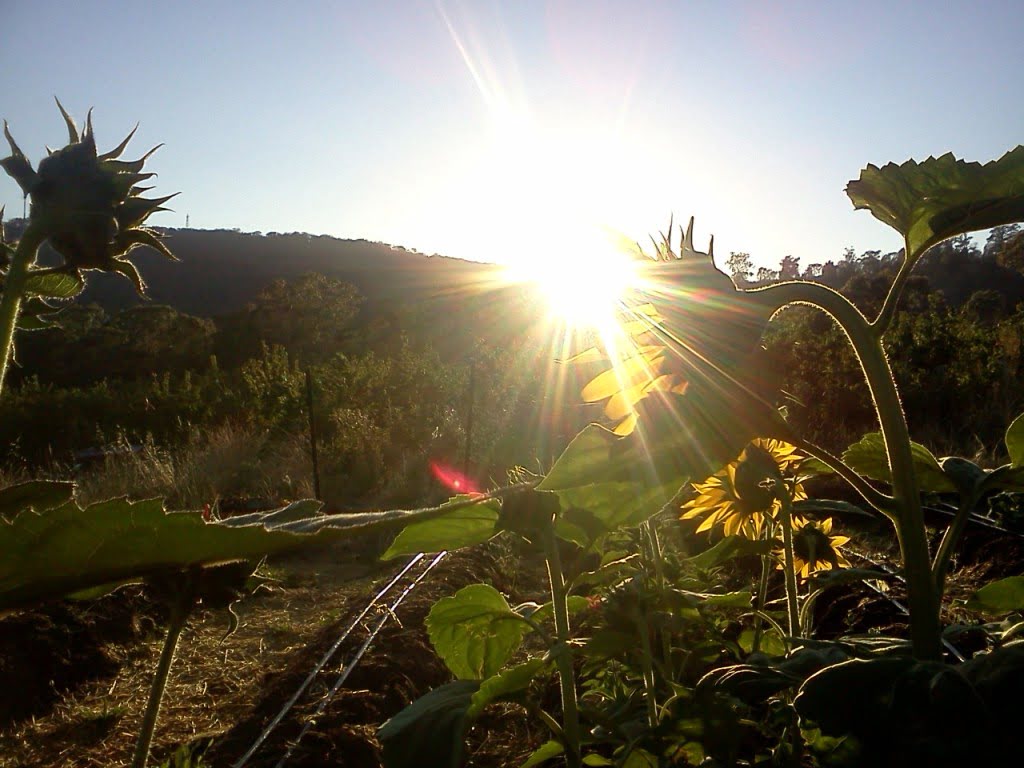 From the sweat and blistered hands of so many wonderful friends and supporters at our working bee 2 weeks ago has grown the new section of our patch. Freshly hoed, raked and composted, the new beds are waiting to be planted out for autumn.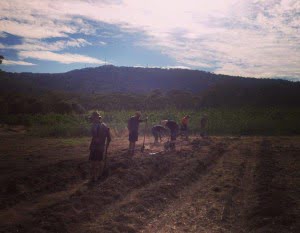 This autumn is vastly different to last autumn at the patch. We turned our first soil in early April 2015 and have been playing catch up ever since. By the time we had beds ready it was getting too late to plant a lot of things, but we gave it a go any way and learned a lot from our 'experiments'.
This autumn we are slightly more organised. We have lists of how many of what we need to plant when to ensure (ideally) a continual flow of produce over winter. Those lists are taking the shape of thousands of little green sprouts shooting up in the hot house and waiting to venture out into the big bad patch. The beds are ready, the seedlings coming on and we are waiting and watching the seasons change to pick our moment to plant. When the soil is still warm but the sun not too hot. When there is moisture in the morning air but warmth still in her breath. We breathe out, we wait, we watch.
Sas & Mel