This time of year we're twiddling our thumbs waiting for the leaves to drop off the nursery trees so that we can dig them up for people's bare rooted orders and move them around to make way for new areas of nursery.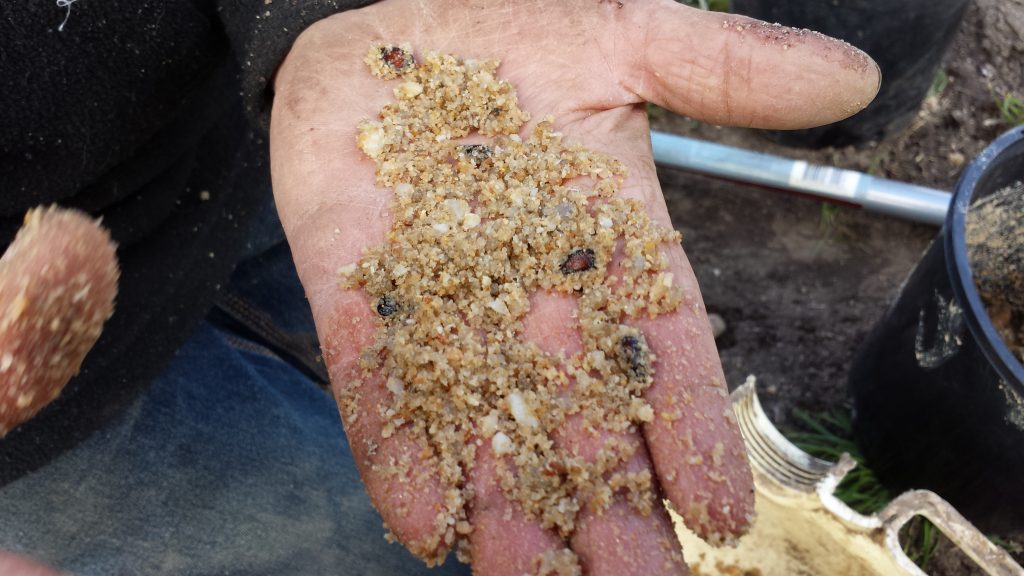 We are also collecting and cleaning seed for apple, quince, pear and peach rootstock.
It's nearly time to collect our plum cuttings which will become next years budding rootstock and we are also beginning to diligently collect and label our scion wood. This is the pieces of first year growth off the varieties of trees that we want to propagate. We store the scions in the fridge until spring when we use it to graft onto our rootstock in the nursery.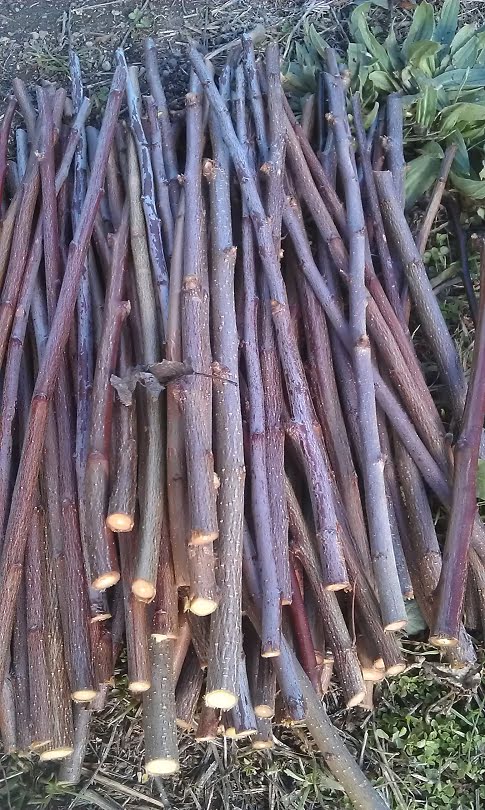 Foremost in our minds at this time of year however is our organic bare rooted fruit tree orders. These orders close this Sunday, June 30.

You might have bought trees from us before … and therefore be wondering why we've been saying it's our first year of operation?

Previously, Katie and Hugh sold trees through Mt Alexander Fruit Gardens. Most of the trees came from a wholesale nursery, supplemented by a few trees from their own nursery (which were left over from what they'd grown to plant in their own orchard).

Then, they finished re-planting the orchard, leased it to Ant (Tellurian Fruit Gardens), and started the Harcourt Organic Farming Co-op (HOFC).

But, we didn't want to stop growing fruit trees on the farm.

Why?

Because we (Sas and Katie) want to learn as much as we can from our resident master-nurseryman Merv Carr (Katie's dad), we want to preserve heritage varieties by propagating them, and we want to help as many people as we can grow their own food.

So, Katie and Sas joined forces to start Carr's Organic Fruit Tree Nursery (named after Merv), and joined HOFC.

Joining the co-op has meant that we've also been able to get organic certification for the nursery – in what we think is a Victorian first!

We've still got a fairly limited range of organic trees (and quite a few have already sold out, like our multigraft trees), but as our skills expand we're aiming for the range of trees we sell to expand as well.

In the meantime, we're supplementing our offering with non-organic trees from our wholesaler – our trees are clearly labelled (organic) on the website so you can tell the difference.

Hopefully that explains the whole picture – get in touch here if you have any questions at all, and jump on the website here to see what's available and order your trees by June 30.
Cheers,

Katie, Sas and Merv