Welcome to the complete organic fruit growing resource centre
You'll find more than 60 short courses and e-books to support your rapid journey to becoming a confident fruit grower. You can also access our free resources by clicking on "Free Stuff" in the Course categories box.
Altogether, the courses make up the complete Grow Great Fruit system. If you want to become a pro fruit grower as quickly as possible, the Grow Great Fruit Home-Study Program may suit you better.
The short courses cover all fruit growing topics—the focus is on results, and helping you turn enthusiasm and effort into reliable and delicious crops of fruit, every year.
The courses have between 6 and 20 units. No matter how you prefer to learn—reading, doing, listening—you'll find articles, audios, worksheets, videos and interactive hands-on activities to suit you. When you select and buy a course, you'll get instant access to all the units in that course.
Any queries, please get in touch here.
Happy growing. Hugh and Katie :)
Showing the single result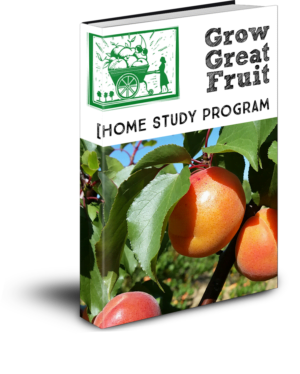 Finally, the fruit tree course you've been waiting for…
You've got fruit trees, but you're not quite sure how to look after them, right? Or you're tired of growing fruit that's spotty, or gets eaten by pests.
Are your trees unhappy, unhealthy, or don't grow properly? Are you worried that you're pruning wrong, or just sick of endlessly looking for reliable information you can trust?
We hear you!
The Grow Great Fruit program is a complete, easy-to-use system that covers everything you need to know to keep your fruit trees happy and healthy, every year.
But it's never overwhelming, it rolls out gently throughout the year (as you need it), and we're there every step of the way to help you.
You can choose the exact level of support you need, with monthly or annual membership options to fit your budget.
From: $49.00 incl. GST / month