It's not uncommon, particularly after rain, to see some brown rot developing in stone fruit like apricots (you might also see it in peaches and nectarines).
Notice how the brown rot often starts around a hole?
The holes might be caused by a tiny pest called Carpophilus beetle, or in this case, earwigs!
The combination of a small hole in the fruit, and a bit of rain can lead to a bit of a brown rot outbreak in your tree.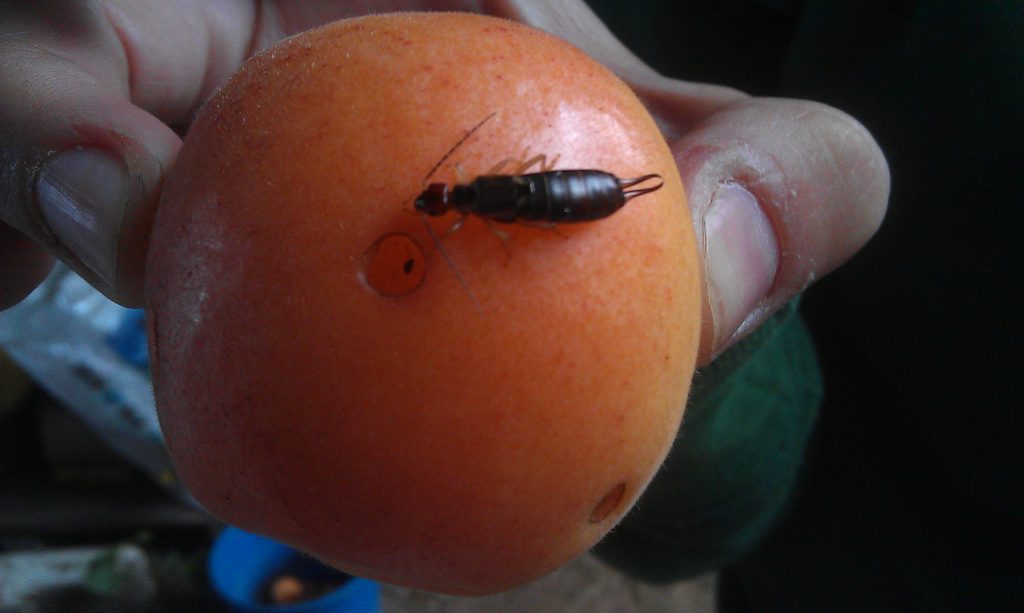 A lot of the infected fruit tends to fall to the ground, and also it's important to remove any that you see in the tree to stop it spreading.
Be sure to clean up any fallen fruit from the ground (goats or chooks will love to eat them) to stop the spread of the disease, and to help keep the tree disease free next year.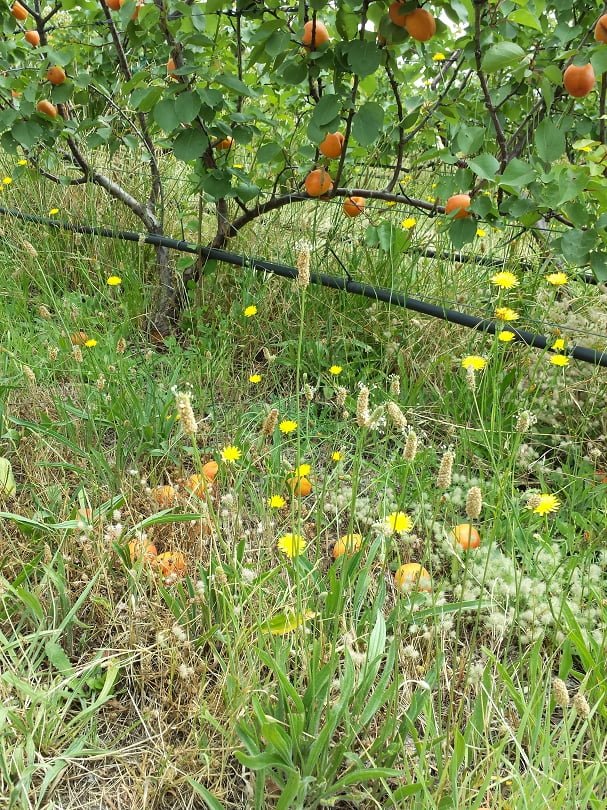 Controlling brown rot, like all fruit tree diseases, relies on the 8 principles of disease prevention:
Love your soil
Prevention is easier than cure
Protect the predators
Encourage variety in your garden
Hygiene, hygiene, hygiene
Maintain your trees
Monitor your trees regularly
Plan your fruit tree garden.
You'll find more detail about the 8 principles, and details of how to manage 27 different diseases of fruit trees in What's That Spot? Common diseases of deciduous fruit trees.