Estimated reading time: 6 minutes
Yes, it's true. The 2017 Australian Network of Organic Orchardists (ANOO) conference was thrown out of the cafe where we were holding our meetings. You can see from the photo that we were a rowdy bunch tearing up the place.
Actually, our popularity was our downfall. The management decided we were taking up too much room and asked us to leave. It was much funnier and less dramatic than it sounds. In fact, it was one of the least interesting things that happened over the 2-day gathering.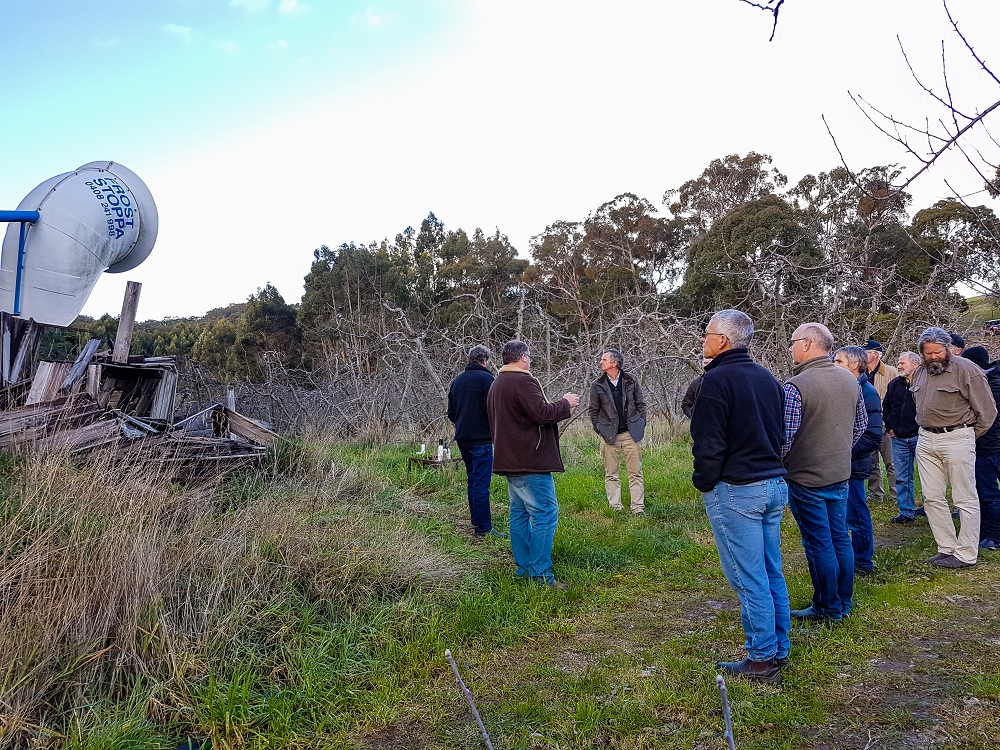 Organic farmers in the Adelaide Hills
The 2017 conference was held in the Adelaide Hills. The area has quite a few organic orchardists, mainly growing apples and cherries.
The field trips are always a highlight. We always learn a lot through seeing other people's orchards, asking questions, and comparing notes.
One of the biggest differences (in our eyes) is that they have vertical orchards (wow, those hills are steep). They're completely used to it and don't even seem to rate it as a challenge!
Farmer-led science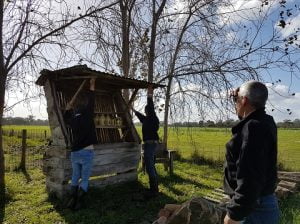 On the way over we stopped to visit Chris and Michelle at Kalangadoo Organics. You might have seen them on Gardening Australia. We had a fantastic tour of their property.
We also loved their fabulous arboretum. They've been testing about 90 different apple varieties for black spot resistance for a number of years. It's a common disease that plagues organic apple growers. They've been trying to find out which varieties are naturally resistant. They generously shared both their research and some grafting wood from the most resistant varieties.
They showed us how they've set up fencing to keep chickens in the orchards with their guard Maremmas. We also loved the clever farm-door sales stall they've built.
At the time of our visit, Chris and Michelle were exploring future options and very interested in our co-op. However, they've now sold their property to a young couple who are carrying on the amazing work they started on the farm.
Learning from each other
ANOO has purposely been set up very informally with a completely flat structure. The organisation of each year's conference shifts to a new area and person each year.
Any certified orchardist is welcome, as long as they're willing to share and participate. Most are apple growers, but quite a few also have stone fruit. 
Part of the conference is a round-table discussion about everyone's season. We all share successes and failures, trials that have been put in place, new business ideas, and pest and disease management challenges. It's probably the most valuable part of the event.
Animals in orchards
It's interesting how many ANOO members are using animals in their orchards. Matt and Coreen from Our Mates Farm have pigs, sheep, and chickens in their orchards in Geeveston, Tasmania.
The benefits for both health and fertility in the orchard, as well as providing extra income streams, seems to be clear.
One of the merits of getting a group of farmers together is having enough experience in the group to be able to discuss the relative merits of Shropshire sheep vs Wiltshire Horns, for example!
Value-adding to fruit
Value-adding is another hot topic of discussion for organic orchardists. It's a brilliant way to make your harvest last all year and maybe even make some money!
Many small-scale orchards in ANOO are already value-adding or planning to do so. David O'Reilly from O'Reilly's Orchards brought some of his dried fruit medley and dried tomatoes along for people to try, and they were delicious!
In fact, he struggles to keep up with demand, which highlighted another theme—that demand for organic produce keeps outstripping supply.
Other people are making everything from juice (both pasteurised and non-pasteurised) to cider, apple pies, pastries, and frozen fruit.
There was lots of discussion about equipment, techniques, markets, packaging, and prices – an absolute goldmine of ideas!
Input organics vs true organic
As well as sharing the considerable wisdom and experience within the group, ANOO gatherings usually have speakers.
For example, the team from NASAA (the National Association for Sustainable Agriculture Australia) tried to clarify the very confusing state of organic standards in Australia.
One of the chemical companies who service the organic industry came along to tell us about some new certified organic products. This led to some really interesting discussions in the group about "input" organics vs "true" organics.
Most ANOO members are small to medium-sized growers who share a deep understanding and appreciation of active soil biology as the basis for their healthy orchards. We value our weeds and think of them as an integral part of our ecosystem, so it was kind of weird to hear about a new organic herbicide – we were all left wondering who it was aimed at…
A trip to the fertiliser factory
More in line with our philosophical approach to farming was the tour of the Neutrog factory. They make a range of certified organic fertilisers from chicken waste.
We were all impressed with the talk from their soil biologist. It went beyond the basics of soil biology (which everyone was familiar with) into things like the regionality of different soil organisms.
Even though certified organic fertilisers like this support biological farming, they still raise some interesting questions about the ethics of using waste products from factory-farmed chickens.
So few decisions in farming are simple!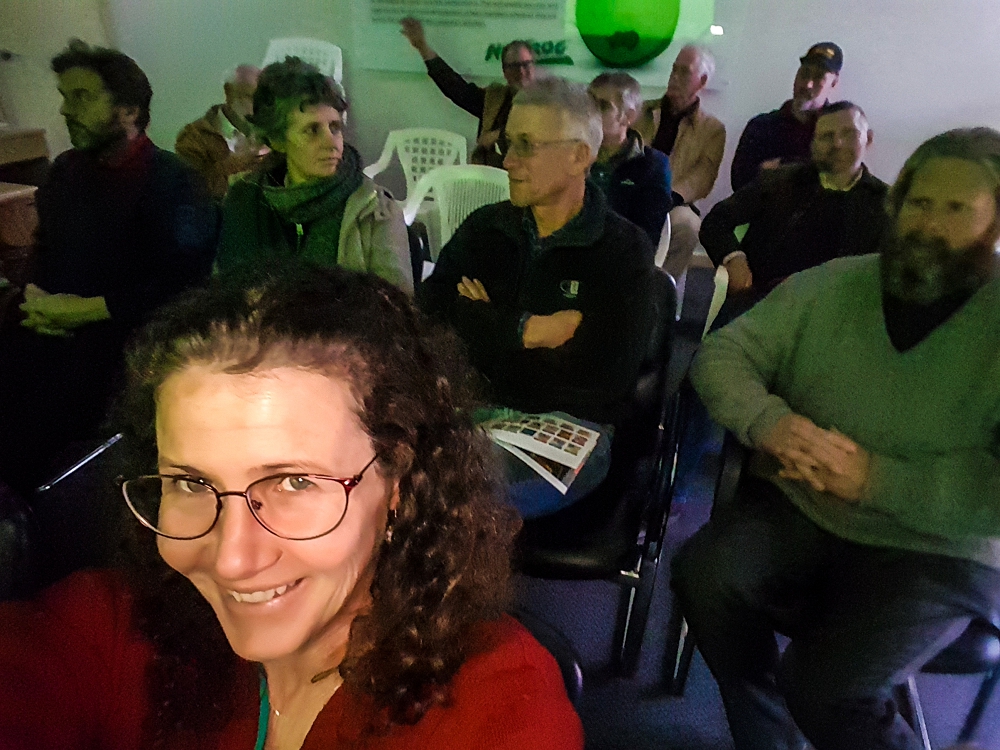 On the way home, we were talking about the highlights and what we'd learned. It's clear to us that the very best thing to come out of these gatherings is the gathering!
Being part of a group, making new friends (especially friends who are as nerdy about fruit growing as us), and feeling like we're not alone in this caper is absolute gold!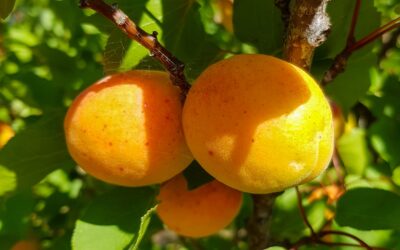 From pruning to picking, here are the top 10 topics to help you get a successful harvest from your fruit trees.
read more