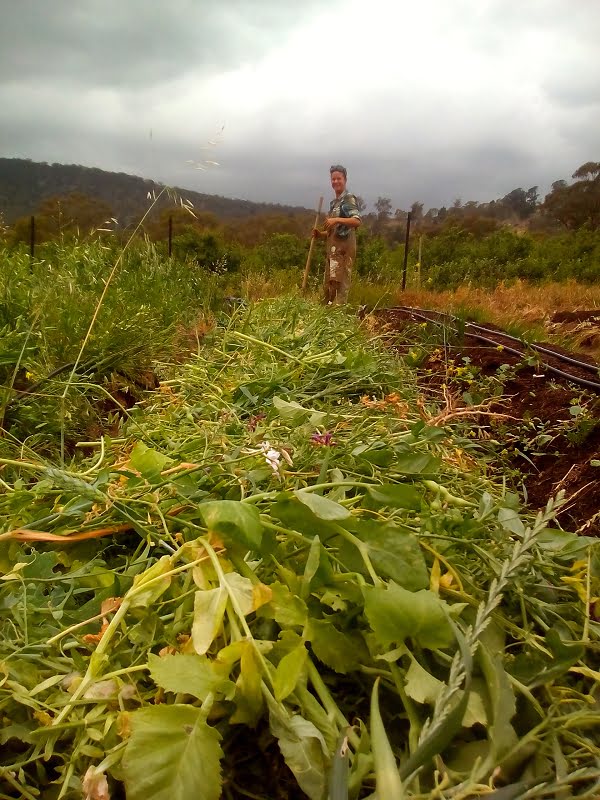 Well Mt Alexander Shire – we have had our 2 weeks of spring come and go and we're dancing with the summer already…or so it feels!  Beginning of November and Sas and I are learning about our timing of things…
We know we need to seed up progressively but with one of us away, hot winds from the north and working our other several jobs we got a bit caught out with the timing of our lettuces and other special ingredients for our special salad mix.  Not to worry though, we're in a continual learning process here…and we remind each other of that often and it's such a joy to finally be selling our produce weekly to businesses such as The Good Table, Red Beard, The Growing Abundance Project and Honky Tonks each week.  Hurray!  They are supportive of us and our learning curves…how lucky are we.  With our continued 'flow', planning and time out at the patch this will become stronger, more reliable and more consistent…yes!!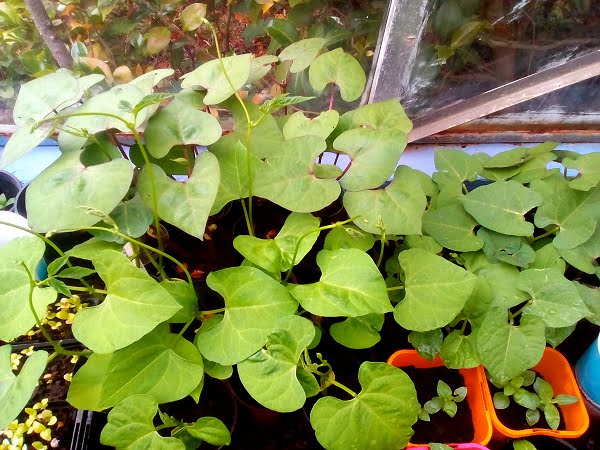 We have all the tomato beds ready for planting next week, (we didn't even think we were going 'do' summer), have cut the green manures in (albeit a little late), and are about to harvest the garlic we planted 7 months ago…it all feels a bit unreal.  The hot house is booming with zucchinis, sunflowers, cucs, eggplants, pumpkins and basil, basil and more basil, we just seeded up over 100 lettuces and oh my goodness so many beans!!!
It's fantastic for us to look back on the 7 months since we started and realise we are now planting full rows, indeed sections, of plants instead of 10 here, 20 there, 5 here…we feel like we're growing up!!  And in this process we are able to harvest so much more, and more efficiently too.
As we get better at our timing we want to sell to other people too, and will hold pop-up sales (literally out the back of a truck!) which we will let you know about. We have so many generous offers of practical help, it almost makes me cry every time – and i know we haven't taken you up on it yet, but never fear – we have infrastructure coming up for tomatoes and beans so stay tuned, and thank you once again for your support.  I was at a gathering this week and a woman was speaking about how she read this blog and that she loved that we were out there digging and believe me, you never know how far your words go, so thank you.
We hope you are getting joy from your soil and the sun and the Thursday rain (woohoo!)
Grow well,
Mel & Sas