Hello again fruit lovers,
Well, I'm nearly at the end of my internship — this time next week will be my last day. I can't believe it! My stay here really has flown by, even with nearly an extra month added onto the original 3 months. I don't feel like I'm quite ready to leave — there is so much more to learn. And there's so many wonderful varieties of fruit still to ripen and enjoy. But, when I look back on my time at Mt Alexander Fruit Gardens, I realize that I've come a very long way since I got here.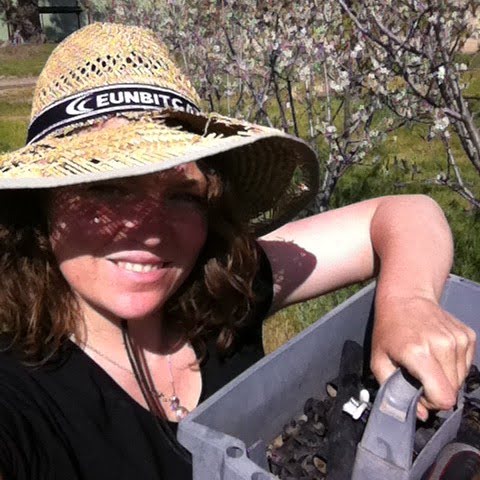 I could talk for ages about all the awesome practical skills and knowledge I've gained on the farm, all the fun I've had, and how lovely it has been to be part of such a beautiful family and community. But what I want to share with you is more of my personal journey. I have had so many incredible experiences that have been nourishing, exciting, beautiful, and that have changed me as a person. And many of them have been born of the more challenging moments.
For example, I am learning to back the tractor with the trailer on it, and I can tell you right now it's not easy! I nearly gave up the first few times after going back and forth and back and forth until my arms ached, feeling like I was getting nowhere. But, after a very cathartic scream at the tractor, I gathered my wits, asked for help, persisted, and eventually succeeded. So great.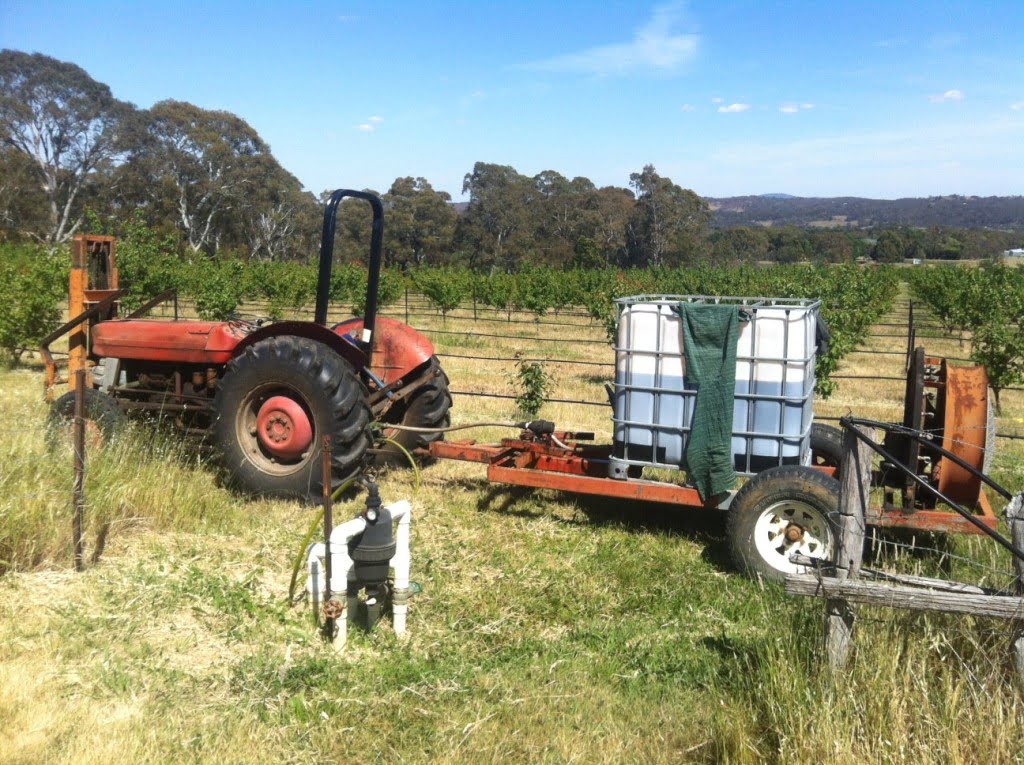 Farming requires so much from you as a person. You need a huge range of knowledge and practical skills, from knife sharpening to judging when a flower bud is about to blossom. But the most important thing I have taken from my internship is developing your inner life skills. Through their approach, Katie and Hugh have taught me many valuable lessons, such as the need for resilience and a positive attitude, and that there is no shame in asking for help and not knowing how to do something, especially if you're willing to learn. Or the benefit of being able to go with the flow when you have a set back or things change unexpectedly. And the joy there is to be found in the simplest things, like the first tiny cherries appearing on the trees.
You can never know everything about farming or growing food. If you wait until you feel like you know it all before you start, you'll be waiting a very long time! Farming can be hard work but it's mostly incredibly rewarding and there is nothing I would rather be doing. So, even though I feel like I could spend a lifetime learning from Katie and Hugh, my time has nearly come to drive off into the sunset and start my own project. I'm excited (and a little scared) to continue my journey, see what I learn along the way, and what kind of farmer I turn out to be.
Wish me luck!